Student Blog: The Night to Remember
See what it was like on the night The University of The Arts held its first BIPOC student lead Cabaret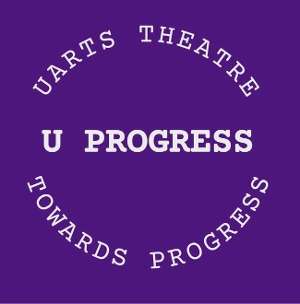 Being in college has taught me a lot about myself as an individual. It has taught me life-changing lessons and exposed me to new ideas, and new ways of thinking. It has challenged me to be my most vulnerable self and re-discover who I am. I am proud to say I am a young Latina woman who continues to pursue the career of her dreams. One of the many things I love about being in college is the fact that within the time you find and meet people who inspire you. My college experience has been quite the ride however the moments that live vividly in my mind are the ones where I experience a sense of belonging. My senior class has been through a lot not to mention we experienced a pandemic towards the spring semester of our freshman year! Now that we are back full in action, we are eager to make the best of the little time we have left and create moments that last a lifetime. Two individuals that did just that are Dallas Austin Jimmar and Amy Chen.
Dallas and Amy, like myself, are Musical Theatre Majors class of 2023. I am honored to say that I have been able to work with these beautiful individuals throughout the years within our classes. There is nothing else more inspiring than to witness my fellow artists of color show up and represent themselves authentically through their work. With them, I felt a sense of belonging. Dallas and Amy curated a space that our university desperately needed. Together they created "U Progress" which is a student lead theatre club that creates performance opportunities predominantly for students of color in the Ira Brind School. The club gives the BIPOC community a platform in which they can utilize their voice and have a space to create art that is diverse, equitable, and inclusive. When the news was officially spread to the university I couldn't help but feel overjoyed with emotions. I finally was able to join a club in which I feel a sense of belonging, a sense of appreciation, and a true sense of inclusion. I am proud to say that it was the class of 2023 to finally created that safe space.
One of the first events that UProgress held was a "Student of Color Cabaret" which was held on September 26th. We had artists from all majors showcase their work. Ranging from iconic Broadway songs to impactful monologues. The night was full of remarkable talent. I decided to sing a song that started my love for music. I sang a song named "Fallin" by Alicia Keys. Being able to share that song within that university made me feel like my most authentic self. What was special about the whole night was seeing how supportive the school was. We had a full house, and the crowd itself felt like a safe supportive space. When I went home that night and reflected in my journal, it was something that I will never forget.
What Dallas and Amy created is something truly special. Establishing a community to make us BIPOC creators feel seen is essential therefore U Progress most definitely has done just that. To follow up with the latest updates with the club check out their Instagram @UartsProgress. Interested in catching a glimpse of what that night entailed? Check out my youtube channel enlisted below to catch my performance from the night! More is to come, this is just the start.
Lina Batista - UProgress Performance
"Rest your gifts,
Rest your burdens,
Rest your secrets,
Rest your dreams,
rest your unrequited loves,rest the
loves that sustain you.
Tomorrow you can harvest them all
again,
On paper, into a mic, to a shrink, onto a canvas."
-Lin Manuel Miranda
---
Join Team BroadwayWorld
Are you an avid theatergoer in Philadelphia? We're looking for people like you to share your thoughts and insights with our readers. Team BroadwayWorld members get access to shows to review, conduct interviews with artists, and the opportunity to meet and network with fellow theatre lovers and arts workers.
Interested? Learn more here.
---
Related Stories