Birth Place: ENGLAND
Latest News on Willy Russell
Willy Russell Awards and Nominations
Tony Awards - 1993 - Best Book of a Musical
Willy Russell , Blood Brothers
Drama Desk Awards - 1989 - Outstanding New Play
Willy Russell, Shirley Valentine
Olivier Awards - 1988 - Comedy of the Year

Willy RussellShirley Valentine
Olivier Awards - 1988 - Musical of the Year
Willy Russell, Blood Brothers
Olivier Awards - 1983 - Musical of the Year

Willy Russell, Blood Brothers
Olivier Awards - 1980 - Comedy of the Year

Willy RussellEducating Rita
Willy Russell News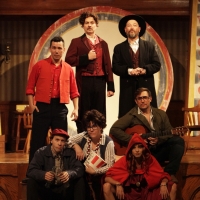 BWW Review: Florida Theatrical Association's ASSASSINS at Cheyenne Saloon
by Joseph Harrison - Apr 24, 2022
In the world of musical theatre there are productions that come along that deliver the perfect storm of creative expression. This elusive synergy can be due to the topic or setting being extremely relevant to the time that it is performed or can come from the blending of top-notch talent, creative vision and execution. Even more rarely, an opportunity comes along to mount a production in an unexpected but perfect setting for a given show. And sometimes, just sometimes, you get all the above. That is the best way I can describe the Florida Theatrical Association's current production of Stephen Sondheim and John Weidman's musical, ASSASSINS – a once in a lifetime opportunity to witness this wonderful piece of musical theatre, delivered by a stellar cast in an unlikely location – the Cheyenne Saloon in downtown Orlando.
Milton Keynes Theatre Reveals Summer 2022 Season; LES MISERABLES, BAT OUT OF HELL, and More!
by Stephi Wild - Apr 21, 2022
Returning to the venue after a sell-out run in 2019 is the phenomenal Les Misérables, the musical often regarded as the most popular in the world. Cameron Mackintosh's acclaimed production arrives in Milton Keynes on Tue 26 Apr for four weeks.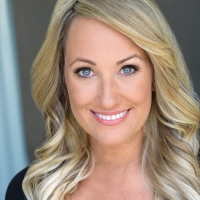 FTA Presents BLOOD BROTHERS at The Abbey in June
by Stephi Wild - Apr 13, 2022
Florida Theatrical Association (FTA) presents the Tony-nominated musical Blood Brothers, coming to The Abbey in downtown Orlando June 10 to 19.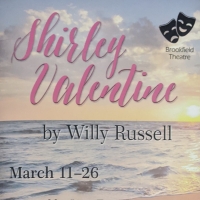 BWW Review: SHIRLEY VALENTINE Lightens Up The Season at Brookfield Theatre Of The Arts
by Jared Reynolds - Mar 15, 2022
The village came together to raise a child, putting all of their skills to the stage to blow the audience away with a light-hearted, uplifting, and hilarious story that brought us all to the sunny shores of Greece; or, at least how we imagine that would feel.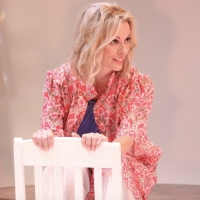 The Drama Factory to Stage SHIRLEY VALENTINE
by Marissa Tomeo - Feb 27, 2022
The Drama Factory will stage Shirley Valentine, a drama written by Willy Russel. The show will star Natasha Sutherland and is directed by Gina Schmukler. The show runs for about two hours and will play from March 10th through the 13th.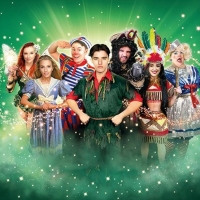 PETER PAN Comes to St. Helens Theatre Royal For Easter
by Stephi Wild - Feb 22, 2022
Hot on the heels of half-term pantomime The Wizard Of Oz, St Helens Theatre Royal has announced the cast for its Easter extravaganza. Peter Pan will entertainment audiences during the Easter holidays. The show is part of the venue's exciting Spring Season 2022 programme.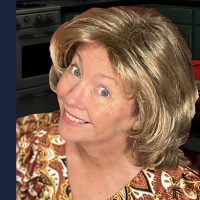 Shirley Valentine Comes to the Black Box Theater at Cotuit
by Nicole Rosky - Feb 12, 2022
The heroine in this actor's tour-de-force is an ordinary middle-class English housewife. As she prepares 'chips and egg' for dinner, she ruminates on her life and tells the wall about her husband, her children, her past…and an attractive offer from her best friend, inviting Shirley to join her on holiday in Greece to search for romance and adventure. Written by Willy Russell, Cotuit Center for the Arts' production of Shirley Valentine is directed by Jay Stewart and stars Kristin Stewart as the titular Shirley.
BWW Review: BLOOD BROTHERS, New Wimbledon Theatre
by Aliya Al-Hassan - Feb 9, 2022
Willy Russell's Blood Brothers remains one of only three shows to play for over 10,000 performances in the West End, bringing audiences to their feet night after night in the days when standing ovations were not always the default. A tale more than tinged with Greek tragedy, Russell's examination of class, opportunity and poverty is given an injection of enthusiasm and vitality by an excellent cast in this touring production.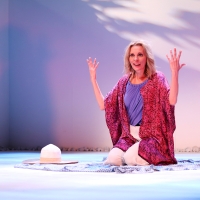 Willy Russell's SHIRLEY VALENTINE Returns to Montecasino in June
by Stephi Wild - Feb 8, 2022
Following the wonderful success of the current sold-out season – SHIRLEY VALENTINE is to return to Montecasino from 22 June! Bookings are now open at Computicket and at the Theatre box office.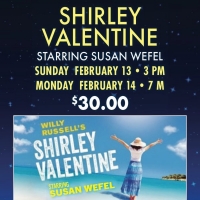 Willy Russell's SHIRLEY VALENTINE to be Presented at The Gateway Playhouse
by Chloe Rabinowitz - Feb 4, 2022
KCKB Productions will present Philadelphia and Hedgerow Theatre favorite Susan Wefel in Willy Russell's ' Shirley Valentine' with special direction by Micki Sharpe at the Gateway Playhouse in Somers Point,NJ on Sunday February 13th at 3pm and Monday February 14th at 7pm.
Willy Russell Videos
VIDEO: Regional Premiere of BLOOD BROTHERS at Venice Theatre
by BWW News Desk - Mar 30, 2017
Venice Theatre will present the dramatic musical Blood Brothers opening Thursday, March 30, 2017 running through Sunday, April 23, 2017. This gripping story by British playwright Willy Russell (also known for Educating Rita and Shirley Valentine) concerns twin brothers who are separated at birth, with one raised in wealth and the other in poverty.
Willy Russell Frequently Asked Questions
How many shows has Willy Russell written?
Willy Russell has written 3 shows including Blood Brothers (Bookwriter), John, Paul, George, Ringo...and Bert (Composer/Lyricist), Shirley Valentine (Playwright).
What awards has Willy Russell been nominated for?
Best Book of a Musical (Tony Awards) for Blood Brothers , Outstanding New Play (Drama Desk Awards) for Shirley Valentine , Comedy of the Year (Olivier Awards) for Shirley Valentine , Musical of the Year (Olivier Awards) for Blood Brothers Musical of the Year (Olivier Awards) for Blood Brothers and Comedy of the Year (Olivier Awards) for Educating Rita .
What awards has Willy Russell won?
Comedy of the Year (Olivier Awards) for Shirley Valentine Musical of the Year (Olivier Awards) for Blood Brothersand Comedy of the Year (Olivier Awards) for Educating Rita.