Wendy Bryn Harmer News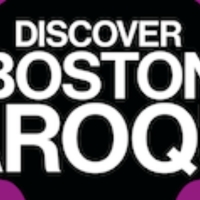 Boston Baroque Presents Gluck's IPHIGENIE EN TAURIDE This April
by A.A. Cristi - Mar 1, 2023
Boston Baroque's 50th Season concludes with the much-anticipated annual staged opera with performances of Gluck's rarely-heard Iphigénie en Tauride. Performances will take place on Thursday, April 20 at 8pm, Friday, April 21 at 8pm, and Sunday, April 23 at 3pm at GBH's Calderwood Studio in Brighton, MA. The Friday evening performance will also be livestreamed on the global streaming platform IDAGIO, welcoming virtual audiences around the world alongside live studio audiences on site.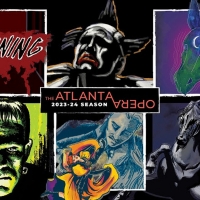 The Atlanta Opera Announces 2023-24 Season Inspired by Iconic Literature & Film
by Chloe Rabinowitz - Feb 21, 2023
The Atlanta Opera has announced its 2023-24 season of performances at the Cobb Energy Performing Arts Centre, inspired by the intersecting genres of iconic literature, horror film and fantasy: a kind of season-wide Gesamtkunstwerk for the modern age.
Boston Baroque Closes 50th Season with March Concert and April Opera
by A.A. Cristi - Jan 11, 2023
Boston Baroque concludes its 50th season with two programs in March and April. First, Boston Baroque presents two works by Mozart—his "Jupiter" Symphony No. 41 and the Sinfonia concertante featuring soloists Christina Day Martinson, violin, and Jason Fisher, viola. Finally, the season comes to a close with a new production of Gluck's opera Iphigénie en Tauride starring Wendy Bryn Harmer, William Burden, and Jesse Blumberg.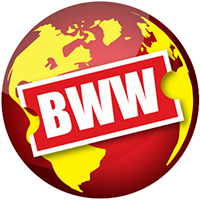 Boston Baroque Celebrates 50th Anniversary Season
by A.A. Cristi - May 4, 2022
Boston Baroque will celebrate its 50th Anniversary Season with both concerts and events at NEC's Jordan Hall, GBH's Calderwood Studio, and on the global streaming platform IDAGIO. The season, led by founding Music Director Martin Pearlman, includes a return to Handel's Messiah and Bach's masterpiece, the B minor Mass, Mozart's "Jupiter" Symphony, and a much-anticipated new production of Gluck's opera Iphigénie en Tauride starring soprano Wendy Bryn Harmer and tenor William Burden.
Benefit Concert For Ukraine Will Be Performed at Lincoln Center
by Stephi Wild - May 3, 2022
Artists from the Metropolitan Opera, Broadway and beyond will entertain and uplift audiences with their moving performances. The concert program will feature popular favorites - and some hidden gems! - from opera, musical theater and the great American songbook, along with poignant poetry and a few moving instrumental works to inspire and restore our sense of hope and community.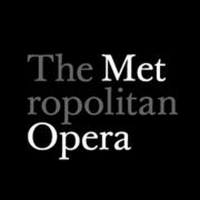 Cast Change Announced for Metropolitan Opera's ELEKTRA
by Chloe Rabinowitz - Apr 20, 2022
Rebecca Nash will sing the title role in tonight's performance of Strauss's Elektra, replacing Nina Stemme, and Wendy Bryn Harmer will sing Chrysothemis, replacing Lise Davidsen.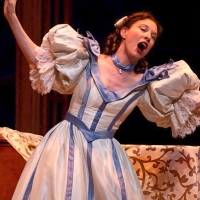 RIGOLETTO, THE FLYING DUTCHMAN, and More Announced for Utah Opera 2022-23 Season
by A.A. Cristi - Mar 22, 2022
Opera represents the full range of the human experience—so it is fitting that people of all ages, backgrounds, and experiences will find relevance in Utah Opera's four productions in the 2022-23 season at Salt Lake City's Janet Quinney Lawson Capitol Theatre.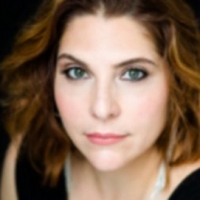 American Symphony Orchestra Performs U.S. Premiere of Sergei Taneyev's at THE READING OF A PSALM
by A.A. Cristi - Jan 4, 2022
The American Symphony Orchestra celebrates its return to Carnegie Hall and its 60th anniversary season in 2021-22 on Friday, January 28, 2022 at 8 PM. The program, part of the Orchestra's Vanguard Series conducted by Music Director Leon Botstein, features the U.S. premiere of Sergei Taneyev's final work, At the Reading of a Psalm.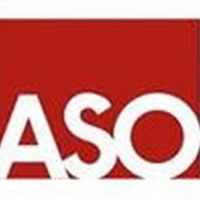 American Symphony Orchestra Announces 60th Anniversary Season Lineup
by A.A. Cristi - Nov 11, 2021
The American Symphony Orchestra celebrates its return to the stage and its 60th anniversary season in 2021-22 with four full-orchestra programs at Carnegie Hall, Jazz at Lincoln Center's Frederick P. Rose Hall, and a free opening concert titled Mahler in New York at the Cathedral of St. John the Divine on December 16. The opening program focuses on composers whom Mahler had championed during his years in New York.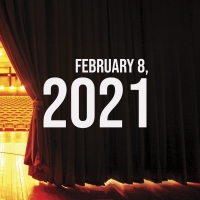 Virtual Theatre Today: Monday, February 8- with Christy Altomare, Jason Robert Brown and More!
by Nicole Rosky - Feb 8, 2021
Today (February 8) in live streaming: Christy Altomare sings with Seth Rudetsly, Theatre Forward's 2021 gala, and more!