Latest News on Travis Stevens
Travis Stevens News
Leandro Taub to Give a Talk at Cremini's, Presented by Boundless Theater
by Chloe Rabinowitz - Nov 29, 2022
Boundless Theater Productions will open its 'stage without borders' to present Argentinian-born, Jewish actor, author, filmmaker, public speaker & business consultant and maestro Alejandro Jodorowsky protégé Leandro Taub at Cremini's.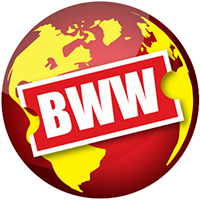 Beyond Fest Announces Complete 2022 Line Up
by Stephi Wild - Sep 14, 2022
Beyond Fest, the highest-attended genre film festival in the US, is excited to announce its complete slate of 2022 programming comprising 63 features, including 10 world premieres, 3 US premieres, and 25 West Coast Premieres.
JAKOB'S WIFE to Premiere August 19 on Shudder
by TV News Desk - Jul 13, 2021
In JAKOB'S WIFE, Anne (Crampton) is married to a small-town minister and feels like her life and marriage have been shrinking over the past 30 years.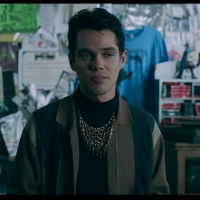 SHOPLIFTERS OF THE WORLD Available on DVD and Blu-ray June 1
by Sarah Jae Leiber - May 5, 2021
In the Summer of 1987, four friends, reeling from the sudden break-up of the iconic British band The Smiths, embark on a night out of partying to mourn their musical loss.
SYFY Films Releases HOVER In Theaters June 29 & VOD/Digital HD July 3
by Macon Prickett - Apr 18, 2018
SYFY Films today announces the release of the upcoming film HOVER, in theaters on June 29, 2018 and on VOD and Digital HD on July 3, 2018. Directed by Matt Osterman (400 DAYS, "Ghost from the Machine"), the science fiction film marks the feature screenwriting debut of Cleopatra Coleman ("The Last Man on Earth," "White Famous"). The cast includes Coleman, Shane Coffey ("Pretty Little Liars," "Sugar Mountain"), Craig muMs Grant ("Oz," "Birdman"), Beth Grant ("The Mindy Project," "No Country for Old Men"), Fabianne Therese ("Teenage Cocktail," "Southbound") and Rhoda Griffis ("Walk the Line," "The Blind Side").
Southern California's Premiere Music Festival By The Sea, The Malibu Guitar Festival, Kicks Off 3rd Annual Event
by Caryn Robbins - Jun 1, 2017
Southern California's premiere music festival by the sea, The Malibu Guitar Festival, kicks-off its 3rd Annual event May 18 - May 21, featuring headliner Mick Fleetwood Blues Band; Jamtown featuring Donavon Frankenreiter, G. Love & Cisco Adler; Tommy Emmanuel and Hunter Hayes topping the bill on Main Festival Day Saturday May 20 at Malibu Village, presented by D 'Angelico Guitars. Early Bird tickets are currently available. Kids12 years old and under get in free. Purchase tickets here: https://www.ticketfly.com/org/6059
Etheria Film Night presents 2017 Line-Up of Short Films
by A.A. Cristi - Apr 25, 2017
Etheria Film Night (www.etheriafilmnight.com) is proud to present the 2017 Official Lineup of Shorts that will screen on Saturday, June 3, 2017, at 7:30pm.  Eight Short Films will be screened at the Egyptian Theatre in Hollywood, CA followed by a Q&A with directors in attendance.