Latest News on Tom Michael
Tom Michael News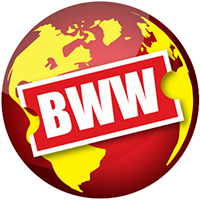 Chicago Cabaret Professionals Annual Gala Presents Cabaret Awards and Celebrates Live Performance
by Stephi Wild - Oct 27, 2022
The Chicago Cabaret Professionals 2022 Annual Gala, held on October 17 at the Epiphany Center for the Arts in Chicago, showcased the diversity, resilience and artistry of the Chicago cabaret community that includes singers, musicians, directors, producers and fans.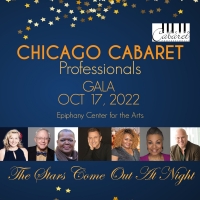 Lineup Announced for Chicago Cabaret Professionals Gala
by Stephi Wild - Sep 21, 2022
The annual Chicago Cabaret Professionals Gala is one of the most celebrated cabaret events of the year — and this year's gala, scheduled for Monday, October 17, will feature over 25 local and national cabaret artists performing songs from the Great American Songbook as well as jazz, blues, and pop tunes.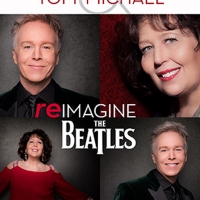 Beckie Menzie & Tom Michael Announced At Ravinia This Month
by A.A. Cristi - Jun 1, 2022
​​​​​​​Beckie Menzie & Tom Michael make their debut at Ravinia, with their brand new, critically acclaimed show, 'Re-Imagine The Beatles.' The award-winning Chicago-based concert artists explore the songs and the inside stories of the The Fab Four, the most phenomenal music group in history. They are joined by percussionist, Irwin Berkowitz.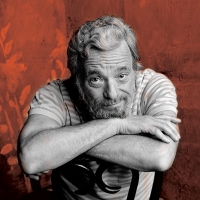 Ravinia Festival Announces 2022 Summer Lineup Featuring YOURS, STEPHEN SONDHEIM
by Chloe Rabinowitz - Mar 24, 2022
Ravinia Festival has announced its complete 2022 summer lineup, offering 50 artist debuts and more than 100 concerts, including the annual summer residency of the Chicago Symphony Orchestra (CSO) with Chief Conductor Marin Alsop.
Spring Cabaret Announced At The Old Town School Of Folk Music
by A.A. Cristi - Feb 15, 2022
This Spring, Chicago Cabaret Professionals is presenting two unique concerts — Musical Mondays — that showcase the talents of more than 25 local cabaret artists. The all-ages concerts will be at Szold Hall, Old Town School of Folk Music, in Chicago's Lincoln Square neighborhood. 
PIANO BAR LIVE! Celebrates The Chicago Scene This Tuesday
by Chloe Rabinowitz - Feb 25, 2021
Piano Bar Live! (PBL!) will stream this Tuesday, March 2 at 7:15 pm ET, celebrating Chicago piano bar and cabaret, co-hosted by Scott Barbarinoand Russ Goeltenbodt, with guests Mark and Ann Burnell, Karen Mason, Michael McAssey, Beckie Menzie, Judy and Bernie Rice, and Carolyn Wehner.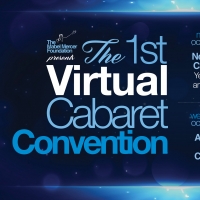 BWW Feature: New York City Cabaret Convention Goes Virtual With Four Nights Of Entertainment
by Stephen Mosher - Oct 8, 2020
KT Sullivan vows to keep The Cabaret Convention alive and evolving with the first ever Virtual presentation and a diverse lineup of artists well-known and humble.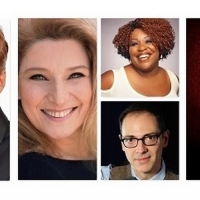 Piano Bar Live! Continues Live-Streaming On June 16
by Stephi Wild - Jun 14, 2020
Piano man Michael McAssey hosts Piano Bar Live! Tuesday, June 16th at 7:15 pm ET, following New York City's 7 O'Clock Cheer. This week's guests will be Sal Viviano, Liz Larsen, Phyllis Pastore, Mark Hartman, Beckie Menzie, Yvette Monique Clark and our weekly mystery guest!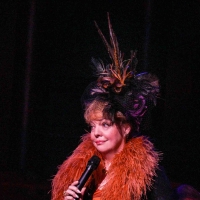 Photo Coverage: The 30th New York Cabaret Convention Concludes at Rose Theater
by Stephen Sorokoff - Nov 1, 2019
Cabaret lovers will have many memories from the Mabel Mercer Foundation's 2019 New York Cabaret Convention. Attendees to all four of the presentations at Rose Theater will no doubt have their favorite music moments from the performances of the more than 75 cabaret artists. However, perhaps the most enduring remembrance will be the remarkable organizational abilities and intelligence of the foundations artistic director, it's face (and hat) of the convention… KT Sullivan. Just imagine how difficult it must be to satisfy the requirements of 75 singers, make their moment in the spotlight as successful as it can be, and cope with the egos that are a necessary part of every performers DNA. All the while fulfilling the sophisticated and knowledgeable audience's expectations of a great show. There were many highs and "almost highs" during the 12 hours of music, and that's what makes it so exciting. Every artist brings their own unique talent to the stage.
BWW Review: The 2019 New York Cabaret Convention Starts Impressively
by Stephen Sorokoff - Oct 29, 2019
It was a spectacular start to the four night 2019 Cabaret Convention at Jazz at Lincoln Center's Rose Theater Last night.