Latest News on Tom Brennan
Stage Credits
  [Broadway]
Broadway Revival, 2002
Joe Stoddard
  [Broadway]
Roundabout Revival, 2001
Dimitri Weismann [Replacement]
  [Broadway]
1992
Fourth Jew
  [Broadway]
1990
Police Officer
  [Broadway]
Broadway Revival, 1988
Constable Warren
  [Broadway]
1988
Jake Latta
  [Broadway]
1986
Mr. Crampton (Understudy)
Mr. M'Comas (Understudy)
Waiter (Understudy)
  [Broadway]
Broadway Revival, 1985
Major Paul Petkoff (Understudy) [Replacement]
Nicola (Understudy) [Replacement]
  [Broadway]
1984
Mike Melzewski
  [Broadway]
1979
Performer
Productions
[Off-Broadway, 1961]
Director
[Broadway, 1958]
Stage Manager
Tom Brennan News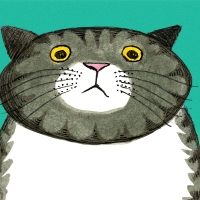 Cast Announced For UK Tour of MOG THE FORGETFUL CAT
by Stephi Wild - Feb 1, 2023
The Wardrobe Ensemble, The Old Vic and Royal & Derngate, Northampton have announced full casting for MOG THE FORGETFUL CAT, which will play Bristol, Leicester, Cambridge, Salford, Birmingham, Worthing, Coventry, Exeter, Newbury and at The Old Vic, London from 14 February until 29 July 2023 as part of a UK tour, with further venues still to be announced.
5 Star, Fringe Hit THE UNICORN Announces Arcola Theatre Run And UK Tour
by A.A. Cristi - Jan 24, 2023
Following a critically acclaimed run at the Edinburgh Festival Fringe, THE UNICORN returns for an extensive UK Tour, including runs at London's Arcola Theatre, North Wall Arts Centre, Oxford; Queen's Theatre, Hornchurch; The Old Town Hall, Hemel Hempstead; Yvonne Arnaud Theatre, Guildford; Harlow Playhouse; The Hat Factory, Luton; and VAULT Festival (Studio).
Evanna Lynch in UNDER THE BLACK ROCK and More Set For Arcola Theatre's 2023 Season
by Stephi Wild - Jan 24, 2023
Arcola Theatre has announced their programming into 2023. Opening the season in Studio 1 is Under the Black Rock, starring Harry Potter's Evanna Lynch. Learn more about the full season here!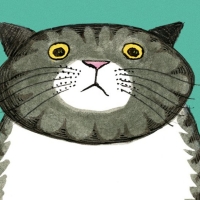 Further Tour Dates Announced For 2023 UK Tour of MOG THE FORGETFUL CAT
by Stephi Wild - Dec 8, 2022
The Wardrobe Ensemble have today announced further tour dates for their stage adaptation of Judith Kerr's beloved stories about Mog the Forgetful Cat. In addition to the previously announced venues: The Old Vic, Bristol Old Vic, Curve Leicester, Lowry Salford, Belgrade Theatre Coventry and Exeter Northcott, the first ever stage adaptation of Mog will also play Birmingham Rep Theatre and Worthing Theatres in 2023, with further tour dates still to be announced.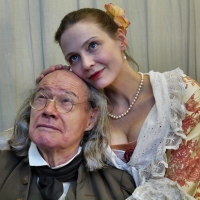 L'AMOUR `A PASSY Comes to A.R.T. Next Month
by Stephi Wild - Oct 4, 2022
France's support of the nascent United States in 1778 is one of the great diplomatic triumphs of history, credited to the ambassadorial team of Benjamin Franklin, John Adams and Thomas Jefferson. An exciting backstory to this miracle of statecraft is the platonic affair between Franklin and the flamboyant, beautiful Madame Brillon (Anne-Louise Hardancourt Brillon de Jouy).
OffWestEnd Announces 86 Finalists For Its Offies Awards 2022
by Chloe Rabinowitz - Jan 13, 2022
OffWestEnd has announced 86 finalists for its Offies awards 2022. The Offies recognise and celebrate the excellence, innovation and ingenuity of independent, fringe and alternative theatres across London, helping to raise their profiles and rewarding the new talent that they nurture, which is essential for the future of the theatre industry.
Photos: Inside Rehearsal for ROBIN HOOD at Bristol Old Vic
by A.A. Cristi - Nov 18, 2021
Bristol Old Vic and the Wardrobe Ensemble today released images from inside (and outside) the rehearsal room for their Christmas adventure, Robin Hood: Legend of the Forgotten Forest.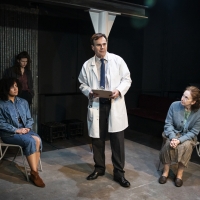 BWW Review: THE SUGAR HOUSE, Finborough Theatre
by Gary Naylor - Nov 5, 2021
Sydney seen through the eyes of a fracturing family over 40 years introduces many of the issues faced by post-industrial cities, but this play doesn't really explore them in any depth.
Bristol Old Vic Announces 2021-2022 Autumn-Winter Season
by Chloe Rabinowitz - Jun 23, 2021
Bristol Old Vic today announced a bold season for Autumn–Winter 2021/22. The programme includes new productions from brilliant talent, long-awaited new dates for world premieres and new ways to share those stories live and online.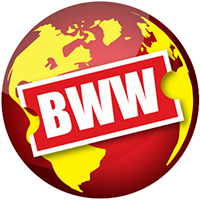 THE LAST OF THE PELICAN DAUGHTERS Comes to Shoreditch Town Hall
by Stephi Wild - Mar 9, 2020
Shoreditch Town Hall today announces the return of award-winning theatre company The Wardrobe Ensemble, with a new show, The Last of the Pelican Daughters, following a successful run at Edinburgh Festival Fringe 2019. Jesse Jones and Tom Brennan direct Sally Cheng (Maya), Tom England (Derren), Emily Greenslade (Granny/Lara), Laurie Jamieson (Dodo), Kerry Lovell (Joy), Jesse Meadows (Storm), James Newton (Luke) and Beatrice Scirocchi (Sage). The production opens at Shoreditch Town Hall from 23 a?" 27 March, as the only London dates as part of a UK tour.
Tom Brennan Frequently Asked Questions
How many Broadway shows has Tom Brennan been in?
Tom Brennan has appeared on Broadway in 10 shows.
How many West End shows has Tom Brennan been in?
Tom Brennan has not appeared in the West End