Latest News on Terrell Wheeler
Terrell Wheeler News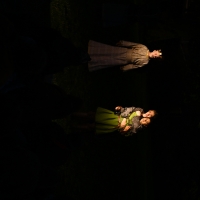 Photos: First Look at New York Classical Theatre's CYMBELINE
by Chloe Rabinowitz - Jun 23, 2022
New York Classical Theatre has released production photography for their reimagined production of Shakespeare's romantic adventure Cymbeline, directed by Stephen Burdman. The production is presented free of charge at public parks in Manhattan and Brooklyn through July 10, 2022. Check out photos below!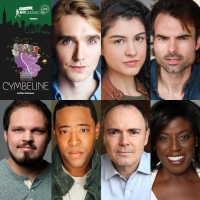 Cast Announced for CYMBELINE at New York Classical Theatre
by Chloe Rabinowitz - May 23, 2022
New York Classical Theatre has announced casting for Shakespeare's romantic adventure Cymbeline, directed by Stephen Burdman. The production will be presented from June 14 to July 10, 2022 at public parks in Manhattan and Brooklyn.
Metropolitan Playhouse to Present Free Screened Reading of THE PEOPLE by Susan Glaspell
by Chloe Rabinowitz - Jul 14, 2020
Obie Award winner Metropolitan Playhouse will present a free 'screened' reading of THE PEOPLE, a one-act play by Susan Glaspell, via live stream video, with talkback to follow, on Saturday, July 18th, 2020 at 8 PM, EST.

Get Ready for Laughter with HUMAN ERROR at The Public Theatre
by Julie Musbach - Jan 11, 2019
A blundering fertility doctor mistakenly implants the embryo of a latte-sipping liberal couple into the womb of a NRA-cardholding conservative family in the East Coast premiere of the timely and provocative new comedy, Human Error, playing Jan 25 - Feb 3.

THE RUSSIAN & THE JEW To Receive World Premiere at The Tank
by A.A. Cristi - Oct 23, 2018
The Tank (Meghan Finn and Rosalind Grush, Artistic Directors) in association with Anna & Kitty, Inc. will present the World Premiere of The Russian & The Jew, a political fairy tale about anti-semitism and female friendship in the Soviet Union in 1968, co-written by Liba Vaynberg and Emily Louise Perkins and directed by Ines Braun at The Tank (312 West 36th Street between 8th and 9th Avenues), December 4-20.

Boundless Theatre Company Assembles Diverse Team Of Designers For THE CONDUCT OF LIFE
by Julie Musbach - Sep 14, 2018
This September, fans of the much-lauded playwright Maria Irene Fornes will have an opportunity to see a fully realized production of one of her 'compact masterpieces' (The Los Angeles Times) when Boundless Theatre Company presents a revival of her play The Conduct of Life.
Cast Announced For Boundless Theatre Company's THE CONDUCT OF LIFE
by Julie Musbach - Jul 26, 2018
Boundless Theatre Company (Maria-Cristina Fuste, Executive Artistic Director) announces full casting for its revival of The Conduct of Life by acclaimed Cuban-American playwright, Maria Irene Fornes. Directed by Elena Araoz, the production will run from September 7 through September 30 at Teatro Circulo, located at 64 East 4th Street. The opening is set for Saturday, September 15. 
David Heron Signs On For ROMEO AND JULIET
by Julie Musbach - May 29, 2018
Award winning actor and playwright David Heron has returned to his classical roots, taking on the role of Lord Montague in the Shakespeare Festival of St Louis production of Romeo and Juliet.
ROMEO & JULIET Opens In Forest Park
by Stephi Wild - May 21, 2018
Elena Araoz, a critically acclaimed New York-based director of opera and theater, will bring to life the tragedy of star-crossed lovers "Romeo & Juliet" June 1-24 at Shakespeare Glen in Forest Park. The production will feature a garage band trio from Omaha, hanging lanterns and streamers in the trees, an ultra-modern and uniquely lit set, and of course, the infamous balcony and a colorful moon for the two teenaged characters. The show, which begins at 8 p.m., is scheduled nightly, excluding Tuesdays. Preview performances are set for May 30-31.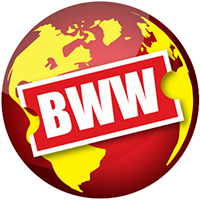 Shakespeare Festival St. Louis Announces In The Works Programming
by Julie Musbach - Apr 27, 2018
"Into the Breeches," a play written by George Brant and directed by Nancy Bell, will be the main stage production of Shakespeare Festival St. Louis' new fourth pillar of programming, In the Works. The month-long, ticketed event, scheduled for late fall at the Grandel Theatre, will culminate the 2018 season that includes the Education Tour, SHAKE 38, the main stage production of "Romeo & Juliet" (June 1-24) and the Shakespeare in the Streets' production of "Blow, Winds," (June 15-16). 
Terrell Wheeler Videos
STAGE TUBE: KING'S RIVER Promo Video and Interview! Previews Tonight!
by BWW News Desk - May 23, 2012
The world-premiere new play KING'S RIVER tells the intertwining stories of people living in a fictionAl Small town in the American South, written by Andrew Rosenberg and Ean Miles Kessler and directed by David Delaney. KING'S RIVER will begin previews May 23 prior to the official press opening of Thursday, May 24 at the Medicine Show Theatre (549 West 52nd St., 3rd Floor) in Manhattan.