Latest News on Susan Sampliner
Stage Credits
Productions
[Broadway, 2003]
Company Manager
[Broadway, 2002]
Company Manager
[Broadway, 2000]
Company Manager
[Broadway, 2000]
Company Manager
[Broadway, 1999]
Company Manager
[Broadway, 1999]
Company Manager
[Broadway, 1997]
Company Manager
[Broadway, 1995]
Associate General Manager
[Broadway, 1994]
Company Manager
[Broadway, 1994]
Associate General Manager
[Broadway, 1993]
Associate Producer
Company Manager
[Broadway, 1986]
Company Manager
[Broadway, 1985]
Assistant Company Manager
[Broadway, 1985]
Assistant Company Manager
[Broadway, 1985]
Assistant General Manager
[Broadway, 1984]
Assistant to the General Managers
[Broadway, 1984]
Assistant to the General Manager
[Broadway, 1983]
Assistant to the General Manager
[Broadway, 1982]
Assistant to the General Manager
Stage
Productions
[Broadway, 2003]
Company Manager
[Broadway, 2002]
Company Manager
[Broadway, 2000]
Company Manager
[Broadway, 2000]
Company Manager
[Broadway, 1999]
Company Manager
[Broadway, 1999]
Company Manager
[Broadway, 1997]
Company Manager
[Broadway, 1995]
Associate General Manager
[Broadway, 1994]
Company Manager
[Broadway, 1994]
Associate General Manager
[Broadway, 1993]
Associate Producer
Company Manager
[Broadway, 1986]
Company Manager
[Broadway, 1985]
Assistant Company Manager
[Broadway, 1985]
Assistant Company Manager
[Broadway, 1985]
Assistant General Manager
[Broadway, 1984]
Assistant to the General Managers
[Broadway, 1984]
Assistant to the General Manager
[Broadway, 1983]
Assistant to the General Manager
[Broadway, 1982]
Assistant to the General Manager
Susan Sampliner News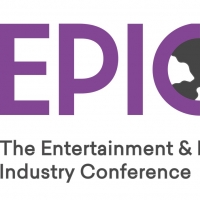 Lynn Ahrens, Stephen Flaherty, Sergio Trujillo & More Will Take Part in EPIC
by Nicole Rosky - Nov 30, 2021
The Entertainment and Performing Arts Industry Conference (EPIC) is thrilled to announce some of Broadway's best to join a multi-national and highly regarded group of entertainment industry leaders to participate in the first-ever, 24-hour global online event for everyone working in, aspiring to work in, or wishing to explore the arts and entertainment sector.  
Broadway Shines at EPIC International Online Event
by Nicole Rosky - Nov 30, 2021
The Entertainment and Performing Arts Industry Conference (EPIC) features a stellar line up of Broadway luminaries alongside industry leaders from around the world. As the center of the theatrical universe, it's natural and necessary that Broadway is well represented! EPIC presenters have won so many Tony's and other Awards, it's rare to get this many award winners in one place except the Tony's themselves.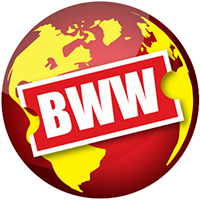 Broadway Green Alliance (BGA) Releases Free Toolkit For Reopening Theatres
by Stephi Wild - Dec 7, 2020
The Broadway Green Alliance has just launched a free, online Toolkit outlining sustainable resources for the theatre community as they plan for reopening.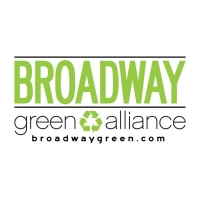 The Broadway Green Alliance Announces Upcoming Free Green Quarantine Seminars
by Chloe Rabinowitz - Nov 12, 2020
The Broadway Green Alliance has announced two up-coming free GREEN QUARANTINE virtual seminars on November 19th and December 10th. The series of free virtual learning opportunities began in March 2020 as a way to channel the collective creative problem-solving, community building, and storytelling skills of the theatre community.
Porchlight Music Theatre's PorchlightPalooza Was A Success!
by A.A. Cristi - Sep 9, 2020
Porchlight Music Theatre held PorchlightPalooza, a three-day virtual festival Friday, Aug. 21 - Sunday, Aug. 23,  in lieu of its cancelled March 23 ICONS GALA.
Camp Broadway Teams with Broadway Green Alliance to Show Theatre Kids How to Be Green
by BWW News Desk - Mar 16, 2017
Camp Broadway LLC, Broadway's original summer camp, has partnered with The Broadway Green Alliance to promote easy ways to be green to theatre-loving kids across the country. The Broadway Green Alliance is a theatre industry-wide initiative that educates, motivates, and inspires professional practitioners and performing arts patrons to adopt environmentally friendlier practices.
Jujamcyn Theaters Receives Inaugural Green Broadway Award
by Tyler Peterson - Feb 26, 2015
The Broadway Green Alliance (BGA) has announced the creation of a new award, the Green Broadway Award, to honor an individual, show or organization for outstanding achievement in making Broadway more environmentally friendly.