Birth Place: ENGLAND
Latest News on Steven Scott
Stage Credits
  [Broadway]
1967
Andrew (Standby)
Porter (Standby)
Steven Scott News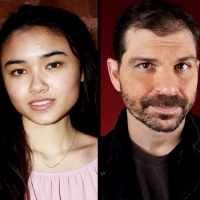 Wonkybot Adds Cast To Sci-Fi Podcast HISTORYNAUTS
by Chloe Rabinowitz - Jan 13, 2021
Wonkybot Studios, the award-winning production company and podcast network aimed at kids and family, continues to cast the pilot for Stewart St John's scripted sci-fi podcast Historynauts, with three more announced today.
BWW Feature: MNM Theatre Company's CLOSER THAN EVER Extended Through January 10th
by Carol Kassie - Dec 23, 2020
Theatre in the Time of COVID! MNM Theatre Company Proudly Extends Maltby & Shire's Closer Than Ever The Critically Acclaimed Production Is Now Available for Streaming On Demand Through January 10th, 2021 Innovation is the key for MNM Theatre Company's production of Closer Than Ever.
MNM Theatre Company's CLOSER THAN EVER Extends Virtual Run
by Chloe Rabinowitz - Dec 22, 2020
MNM Theatre Company has announced the extension of their hit virtual production of Closer Than Ever – David Shire and Richard Maltby Jr.'s fascinating song cycle that explores the everyday struggles of love in the modern world – which will now be available on-demand through January 10, 2021.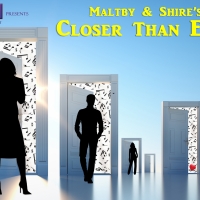 BWW Previews: CLOSER THAN EVER at MNM Theatre Company
by Carol Kassie - Oct 13, 2020
BOCA RATON, FL: MNM Theatre Company, like almost every theatre company around the world, has been drastically affected by COVID-19. All scheduled productions have either been cancelled or postponed indefinitely, with no re-start date in sight. However, the company's Producing Artistic Director and CEO Marcie Gorman and Director Jonathan Van Dyke have come up with an innovative way to provide audiences with theatre, and the company's first production Maltby and Shire's Closer Than Ever will debut on November 27th and be available for On Demand streaming through December 31st.
BWW Review: IN Series' L'ENFANCE DU CHRIST a TImely, In-Depth Experience of Berlioz' Brilliance
by Andrew White - Dec 8, 2019
Directors Steven Scott Mazzola and Timothy Nelson have created a deeply moving, broadly staged version of a piece that was originally designed for the concert hall. In moving the singers throughout the vast, acoustical gem that is the Foundry United Methodist Church, you are surrounded (literally) by actions that are as contemporary as you can possibly imaginea?'and imagine you will.
Photo Coverage: Another Opening, Another Show, Jamie deRoy & Friends Play the Birdland Theater
by Stephen Sorokoff - Oct 15, 2018
Birdland Theater, the new venue spawned from the legendary Birdland on 44th street had a 'soft' opening this summer, followed by a bunch of celebrity openings in September. It had another entertainment first last night because Jamie deRoy brought her friends and her renowned Jamie deRoy & friends Variety show to this great new performance space. The evening had all the glamour and excitement of a Broadway opening night, the kind of evening Ms. deRoy can usually be found at.
Birdland Presents The Kevin Eubanks Quartet And More Week Of 10/8
by A.A. Cristi - Sep 28, 2018
Birdland will kick-off their great week of programming with the following acts:
Birdland Announces October 2018 Schedule; Anita Gillette, Max von Essen, and More
by Julie Musbach - Sep 14, 2018
Birdland will kick-off their exciting month of programming with Dee Dee Bridgewater with the Theo Croker Quintet, Kevin Eubanks Quartet, Anita Gillette, Ron Carter's Great Big Band, Quartet and Golden Striker Trio, Alan Broadbent Trio, Capathia Jenkins & Louis Rosen, Jay Leonhart, Pasquale Grasso Trio, Ken Peplowski with Special Guest Sinne Eeg, Jim Caruso's Cast Party, and more!
JAMIE DEROY & FRIENDS Returns 10/14 To Benefit The Actors Fund
by Julie Musbach - Sep 12, 2018
Show business tour de force Jamie deRoy brings some of Broadways favorite stars for an exclusive one night only cabaret show to New York's new Birdland Theater, Sunday, October 14th, at 7:30 p.m. 
BWW Review: The In Series's VIVA VERDI is an Indescribable Emotional Multitude
by Sam Abney - Sep 11, 2018
"I don't like works which require an explanation," begins Timothy Nelson, the new Artistic Director for the In Series, at Sunday's performance of Viva VERDI. Even after Mr. Nelson describes the performance with great detail, he encourages the audience to embrace their inevitable confusion. Instead, Mr. Nelson explains, this is a work that should be felt rather than understood. Keeping true to Mr. Nelson's suggestion, Viva VERDI is a work that only a genius could fully understand. Nevertheless, it is one of the most emotionally stirring performances I have seen in recent memory.
Steven Scott Frequently Asked Questions
How many Broadway shows has Steven Scott been in?
Steven Scott has appeared on Broadway in 1 shows.
How many West End shows has Steven Scott been in?
Steven Scott has not appeared in the West End