Latest News on Steve Nelson
Stage Credits
  [Off-Broadway]
1991
White Man
Writing
Playwright
Steve Nelson News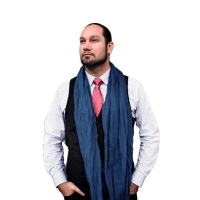 Flushing Town Hall Welcomes Victor Provost in May
by Stephi Wild - Apr 26, 2022
On Saturday, May 21st, steel pannist Victor Provost, who is widely regarded as one of the world's leading voices on the unique, and often misunderstood, steelpan, will deliver his signature Trinidadian steelpan performance at Flushing Town Hall.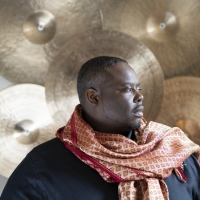 Philadelphia Clef Club of Jazz Celebrates Grand Reopening
by Stephi Wild - Apr 12, 2022
It's been a long two years since Covid-19 shut down the Philadelphia Clef Club of Jazz & Performing Arts (PCC), but the city's highly-lauded music arts institution will celebrate its official grand reopening on Saturday, April 23 at 7:30 p.m. with a concert featuring school alum and Germantown native Jonathan Blake and his new band Pentad.
The Django Announces March Line-Up: Celebrating Women's History Month
by Chloe Rabinowitz - Jan 27, 2022
THE DJANGO, downtown Manhattan's premier jazz club, is commemorating Women's History Month by hosting more than 20 leading female jazz artists on its stage during March.
Voctave to Release New Holiday Album THE SPIRIT OF THE SEASON: DELUXE EDITION
by Chloe Rabinowitz - Oct 12, 2021
CLUB44 RECORDS has announced that Voctave, the acclaimed a capella group known for their soaring harmonies and intricate arrangements, will release the new holiday album The Spirit of the Season: Deluxe Edition in digital, streaming and CD formats on Friday, October 22.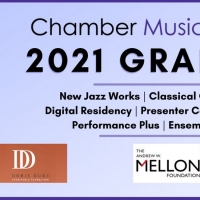 Chamber Music America Awards Nearly $1.3 Million in Grants to the Small Ensemble Music Field
by Chloe Rabinowitz - Aug 23, 2021
Chamber Music America (CMA), the national network for ensemble music professionals, today announced the distribution of $1,290,450 through its six grant programs.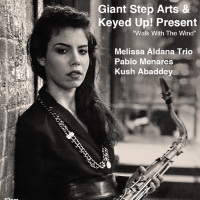 William Parker & Melissa Aldana Trios Perform In Central Park As Part Of WALK WITH THE WIND
by A.A. Cristi - Apr 5, 2021
Artist-focused non-profit Giant Step Arts partners with Jazz Generation's KEYED UP! for new edition of acclaimed concert series Walk With The Wind, April 10-11 free performances at Central Park: Summit Rock in Seneca Village.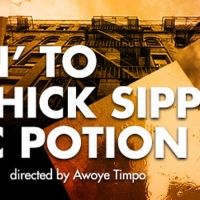 New Dates Announced for TALKIN' TO THIS CHICK SIPPIN' MAGIC POTION
by A.A. Cristi - Jan 8, 2021
TheaterWorks Hartford announced NEW DATES today for TALKIN' TO THIS CHICK SIPPIN' MAGIC POTION by James Anthony Tyler.  The play will now stream on demand February 7-26, 2021 to members and single ticket buyers.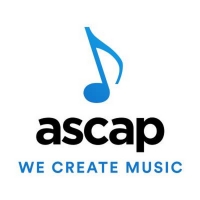 ASCAP Announces Top 25 Holiday Songs of 2020
by Chloe Rabinowitz - Dec 4, 2020
With holiday music taking over the radio waves earlier than ever, ASCAP, a professional membership organization of songwriters, composers and music publishers, announces the Top 25 ASCAP Holiday Songs of 2020 – a soundtrack to celebrate the most wonderful time of the year.
YouTube Sensations The Piano Guys Are LIMITLESS At The McCallum Theatre
by David Green - Jan 16, 2020
The McCallum Theatre welcomes YouTube sensation The Piano Guys back to the Coachella Valley, for three exciting shows: At 8:00 pm, Friday, January 17; and 2:00 and 8:00 pm, Saturday, January 18. The January 17 show is made possible through the generosity of Dan and Brooke Koehler. The Piano Guys are one of the most popular acts on social media today. The quartet has earned a whopping 1.6 billion-plus views on YouTube, along with 6.65 million subscribers. Not bad for four Utah dadsa?"Paul Anderson (producer/videographer); Jon Schmidt (pianist/songwriter), Steve Nelson (cellist/songwriter) and Al van der Beek (producer/songwriter)a?"who got their start when Paul was looking for a way to promote his St. George, Utah, piano store.
All-Star Jazz Ensemble Artemis Make Carnegie Hall Debut On December 7
by Stephi Wild - Nov 14, 2019
On Saturday, December 7, 2019 at 8:00 p.m., jazz supergroup Artemis make their Carnegie Hall debut in Stern Auditorium / Perelman Stage. Each renowned for their outstanding solo work, these powerhouse musicians including Cécile McLorin Salvant (Vocals), Renee Rosnes (Music Director and Piano), Anat Cohen (Clarinet and Bass Clarinet), Melissa Aldana (Tenor Saxophone), Ingrid Jensen (Trumpet), Noriko Ueda (Bass), and Allison Miller (Drums) captivate audiences with bold new arrangements of classics by The Beatles to Thelonious Monk, as well as strikingly original compositions by the group's members.
Steve Nelson Frequently Asked Questions
How many shows has Steve Nelson written?
Steve Nelson has written 1 shows including The Grand Guignol (Playwright).