Latest News on Stephen Anderson
Stephen Anderson News
MARY POPPINS Comes to Melbourne Next Month
by Stephi Wild - Dec 28, 2022
MARY POPPINS arrives at Her Majesty's Theatre in Melbourne next month, with performances of Disney and Cameron Mackintosh's new production commencing on Sunday 29 January 2023.
MARY POPPINS Extends For Final Time in Brisbane
by Stephi Wild - Nov 10, 2022
Brisbane has welcomed Disney and Cameron Mackintosh's new production of MARY POPPINS. Final tickets have just been released for the strictly limited season now playing at the Lyric Theatre, QPAC, which must close on January 15, 2023 with no possible extensions.
MARY POPPINS Heads to QPAC This October; Check Out All New Footage From the Australian Tour!
by Stephi Wild - Jul 28, 2022
Following its critically acclaimed Sydney season, Disney and Cameron Mackintosh's MARY POPPINS is set to soar into  Brisbane's Lyric Theatre, QPAC this October. Check out all new footage here!
BWW REVIEW: MARY POPPINS Returns To Sydney To Enchant A New Generation With The Tale Of Manners And Magic
by Jade Kops - May 28, 2022
Read our critic's review - twelve years after MARY POPPINS first flew into Australian theatres, the musical theatre adaptation of P.L. Travers' famous magical nanny returns to the Sydney stage to the delight of young and old.
Rehearsals Begin For MARY POPPINS at Sydney Lyric Theatre
by Stephi Wild - Apr 20, 2022
The world's most famous nanny has flown into Sydney as rehearsals have officially begun for the Australian premiere of Cameron Mackintosh and Disney's new production of MARY POPPINS. 
BWW Review: CHARLIE AND THE CHOCOLATE FACTORY at Crown Theatre
by David Bravos - Nov 9, 2021
Roald Dahl's classic children's story CHARLIE AND THE CHOCOLATE FACTORY has found its way to the stage as a musical, retaining some elements from the classic movies whilst diverging in some areas. Crown Theatre plays home to this stunning musical, treating the people of Perth to a world of pure imagination.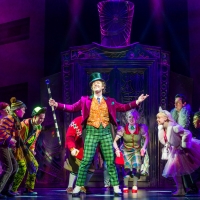 BWW Interview: Lucy Maunder And Stephen Anderson of CHARLIE AND THE CHOCOLATE FACTORY at Crown Theatre
by David Bravos - Nov 5, 2021
CHARLIE AND THE CHOCOLATE FACTORY is a beloved and well-known story, from the book, two hit films, and now a musical which opens this week at Crown Theatre. Stepping into this world of pure imagination are Lucy Maunder and Stephen Anderson. I caught up with them to talk the musical and their experience with one of the world's favourite stories.
CHARLIE AND THE CHOCOLATE FACTORY Casting Announced for Queensland Premiere
by A.A. Cristi - Jul 6, 2021
Following auditions by more than 300 hopeful artists in Brisbane and around the country (via video calls), the full cast of this September's Queensland premiere season of Roald Dahl's Charlie and the Chocolate Factory was unveiled today coinciding with World Chocolate Day (7 July).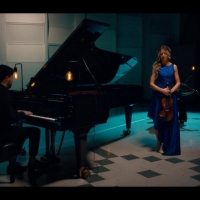 Lindsey Stirling & Mako Release Acoustic Version of 'Lose You Now'
by Sarah Jae Leiber - Apr 22, 2021
The pop single, which was recently featured in an episode of American Idol, stems from Stirling's instrumental-only track "Guardian" off her latest chart-topping studio album Artemis.
THOMAS THE TANK ENGINE Autism Charity Event Available Through Sunday
by Stephi Wild - Jul 31, 2020
To commemorate the 20th Anniversary of Thomas the Tank Engine's first feature film, Rainbow Sun Productions has gathered over 40 talented performers from stage and screen to create an exclusive unique digital event, all benefiting The Autistic Self Advocacy Network, a nonprofit organization run by and for autistic people.