Latest News on Scott Hunt
Stage Credits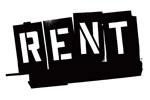 Rent
  [Broadway]
Broadway Transfer, 1996
Steve [Replacement]
Man with squeegee [Replacement]
A Waiter [Replacement]
Ensemble [Replacement]
Steve, man with squeegee, a waiter, and others [Replacement]
Performer (Swing) [Replacement]
Mark Cohen, Roger Davis (Understudy) [Replacement]
Roger Davis (Understudy) [Replacement]
Mark Cohen (Understudy) [Replacement]
  [US Tour]
2nd National Tour, 1988
Marius [Replacement]
Les Miserables
  [Broadway]
Original Broadway Production, 1987
Old Couple (Man) [Replacement]
Major Domo [Replacement]
Sailor [Replacement]
Joly [Replacement]
Worker [Replacement]
Chain Gang [Replacement]
Old Couple [Replacement]
Marius (Understudy) [Replacement]
Scott Hunt News
Human Race Theatre Honors 8th Anniversary Of Sandy Hook Tragedy With Encore Of 26 PEBBLES
by Stephi Wild - Dec 7, 2020
The Human Race Theatre Company, Dayton's premier professional theatre, is pleased to announce an 'ÄúEncore Performance'ÄĚ of its 2017 world premiere production of 26 Pebbles by Eric Ulloa 'Äď in recognition of the 8th anniversary of the tragic school shooting at Sandy Hook School in Newtown, Connecticut.¬†
ELF THE MUSICAL JR and More Announced For Children's Theatre of Cincinnati's 101st Season
by Chloe Rabinowitz - Mar 10, 2020
The Children's Theatre of Cincinnati already announced Disney Channel's smash hit movie musical, DISNEY'S DESCENDANTS, is coming to life on stage as the opening title of its 101st season at the Taft Theatre.

BWW Review: Human Race Theatre Company bats a 1000 with World Premiere of BANNED FROM BASEBALL
by Jenni Cypher - Sep 11, 2018
BANNED FROM BASEBALL, the first play written by Patricia O'Hara, is making its world premiere at the Human Race.  Seems fitting to be so close to the original action. O'Hara is not only a writer but also a Professor of English Literature at Franklin and Marshall College in Lancaster, Pennsylvania where she teaches a course titled, not surprisingly, Baseball in American Literature and Culture.  I really liked how she was able to tell this story and keep the audience interested, even though, at least the majority of us, knew how the story ended. The play was nuanced in a way that helped you see into the minds and hearts of the major players, Pete Rose and Bart Giamatti, the Baseball Commissioner.  Excellent casting brought this all to life.
BANNED FROM BASEBALL Makes World Premiere At The Human Race Theatre Sept. 6'Ä"23
by Julie Musbach - Aug 20, 2018
Like clockwork each Fall, the discussions around the Baseball Hall of Fame inductees begin. At the same time, the petitions to reconsider Pete Rose for the Hall of Fame resurface. It's one of the most hotly debated topics in sports history. This September, The Human Race Theatre Company takes us back to 1989, when the battle for the soul of Major League Baseball hit its peak as Commissioner Bart Giamatti and Pete Rose, the reigning Hit King, lock horns in the world premiere performance of Banned from Baseball, by Patricia O'Hara.

BWW Review: Fragile MENAGERIE Flourishes Because of Strong Characters
by Paul Batterson - Sep 11, 2017
Amanda Wingfield, the centerpiece of Tennessee Williams' 1944 masterpiece, THE GLASS MENAGERIE, is much like the staple Southern hospitality, the lemon meringue pie. On the outside, she appears to be all sugar and whipped cream but the topping only provides a thin layer to cover a curt, tart filling.
BWW Review: YANK!, Charing Cross Theatre
by Debbie Gilpin - Jul 11, 2017
With this year's Pride still fresh in Londoners' minds, there couldn't be a more appropriate time for Joseph and David Zellnik's musical about gay US soldiers in World War Two to open in central London. It runs not far away from another high profile LGBT production, Rotterdam, which will finish its short run this weekend.
Photo Flash: First Look at YANK! at Charing Cross Theatre
by Roy Tan - Jul 6, 2017
YANK! is based on the Off-Broadway hit production from 2010, with book and lyrics by American writer David Zellnik, with his brother Joseph Zellnik's musical score paying homage to the timeless music of the 1940s. The musical is directed by James Baker, and is produced by Katy Lipson for Aria Entertainment, Hope Mill Theatre, Ben Millerman with Jim Kierstead and Guy James. Below, BroadwayWorld has photos of the company onstage at the Charing Cross Theatre!
London Transfer of YANK! Finds Full Company
by BWW News Desk - Jun 1, 2017
Full casting is announced for YANK! which transfers to the Charing Cross Theatre in the summer for a seven week season from Monday 3 July - Saturday 19 August 2017. The UK spring premiere of the musical production at Hope Mill Theatre in Manchester received extensive critical acclaim.
Photo Flash: First Look at European Premiere of YANK! at Hope Mill Theatre
by BWW News Desk - Mar 13, 2017
The long-awaited European Premiere of war-time love story Yank! is now open and running preview performances in Manchester ahead of its official opening on Wednesday evening, already standing ovations have taken place at each of the five preview performances. The musical will run until Saturday 8 April at Hope Mill Theatre. BroadwayWorld has a first look at the cast in action below!
Scott Hunt Frequently Asked Questions
How many Broadway shows has Scott Hunt been in?
Scott Hunt has appeared on Broadway in 2 shows.
How many West End shows has Scott Hunt been in?
Scott Hunt has not appeared in the West End