Latest News on Sara Farrington
Sara Farrington News
HONDURAS Comes to Paradise Theatre II in April
by Stephi Wild - Mar 15, 2022
Phoenix Theatre Ensemble announces that HONDURAS by Drama Desk nominated playwright Sara Farrington will be performed April 5-10 at the Paradise Thearte II at 64 East 4th Street (between Bowery and 2nd Avenue). 
4th International Human Rights Art Festival Begins In December
by Stephi Wild - Nov 11, 2021
Over 100 artists and activists from all over the globe are set to take part in the 4th INTERNATIONAL HUMAN RIGHTS ART FESTIVAL in New York City December 6 - 12 at Wild Project (195 E. 3rd Street in Manhattan).
25 Theatre Books for Your Fall Reading List
by Team BWW - Nov 6, 2021
Fall has arrived and chilly weather means lots of time to snuggle under your favorite blanket with a great book. You're in luck, because this year, Broadway's best have put pen to paper to turn out theatre page-turners of every kind.
BWW Previews: HONDURAS at Hopper House
by Peter Danish - Jun 23, 2021
One Actor – 31 Roles in Benefit Performance of HONDURAS, Saturday and Sunday June 26 and June 27 at 5:00 pm. Edward Hopper House in Nyack NY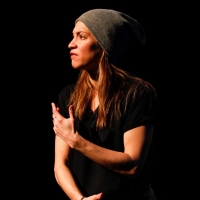 HONDURAS by Sara Farrington, Performed by Valeria A Avina. Joins The One Festival And Their 'One Cares' Initiative
by Chloe Rabinowitz - Apr 15, 2021
The One Festival will present HONDURAS by Sara Farrington. HONDURAS is a solo piece based on experiences from several Honduran immigrant mothers in the New York/New Jersey area, all of whom connected with Sara & Immigrant Families Together.
BWW Interview: Executive Director Meredith Burns of ART HOUSE PRODUCTIONS Talks About Her Work and Prospects for the Theatre
by Marina Kennedy - Apr 3, 2020
We continue our series of interviews with the people in New Jersey that make great entertainment happen. Thank you to Executive Director, Meredith Burns of Art House Productions in Jersey City who let us know how the company's is dealing with the current times and about their upcoming plans.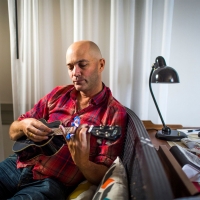 HERE Announces Online Programming With Taylor Mac, and More
by Stephi Wild - Mar 20, 2020
In response to the recent outbreak of COVID-19, the Obie-winning HERE has announced several free online programming activities designed to uplift audiences during these challenging times.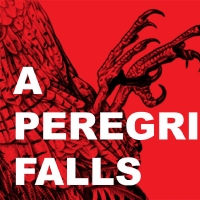 Loading Dock Theatre to Present A PEREGRINE FALLS by Leegrid Stevens this February
by Chloe Rabinowitz - Jan 13, 2020
Following its 2019 premiere of Spaceman by Leegrid Stevens, which  received several Drama Desk Award and Henry Hewes Design Award Nominations, Loading Dock Theatre has announced that they will present a developmental production of Leegrid Stevens newest play, A Peregrine Falls.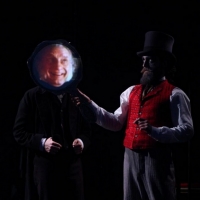 A CHRISTMAS CAROL Brings The Holiday Spirit To Jersey City At Art House Productions
by Stephi Wild - Nov 19, 2019
Art House Productions (Executive Director Meredith Burns) has announced its limited engagement of REID FARRINGTON'S A CHRISTMAS CAROL. Created and Directed by Reid Farrington & Foxy Films, this multimedia theater production is a live mash-up of nearly every movie version of A CHRISTMAS CAROL ever made, bringing new life to the time-honored story. Following a successful stint at Abrons Arts Center in 2011, this unique production will bring the holiday spirit to Jersey City. Art House's production will feature an accomplished professional company of actors, including Laura K Nicoll, Adam Patterson, and Zachary Eisenstat.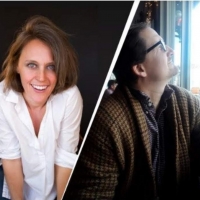 Sara & Reid Farrington's BRANDOCAPOTE to Premiere at The Tank
by Julie Musbach - Sep 25, 2019
The Tank (Meghan Finn, Artistic Director) will present the World Premiere of Foxy Films' BrandoCapote, conceived by Reid Farrington & Sara Farrington, written by Sara Farrington (2017 Drama Desk nominee for CasablancaBox; Leisure, Labor, Lust at The Tank/The Mount/Art House) and directed by Reid Farrington (2017 Drama Desk nominee for CasablancaBox; The Return at The Met; Tyson vs. Ali at 3LD/PS122's Coil Festival) with Chorography by Laura K Nicoll (Tyson vs. Ali at 3LD) at The Tank (312 West 36th Street between 8th and 9th Avenues), November 7-24