Latest News on Richard Bonynge
Richard Bonynge News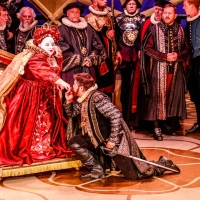 Melbourne Opera Presents LUCREZIA BORGIA Next Month
by Stephi Wild - Jul 19, 2022
Melbourne Opera is staging the Gaetano Donizetti bel canto masterpiece Australian audiences fell for 45 years ago when Dame Joan Sutherland performed the title role. It has not been performed in Melbourne for over 30 years.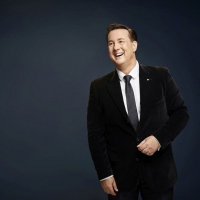 Jonathon Welch Returns To The Glasshouse With Port Macquarie's Own School Of Hard Knocks Choir
by Stephi Wild - Mar 25, 2022
ARIA, Logie and Helpmann award winning singer and conductor of the 'choir that stole the Nation's heart' in 2007 - the Choir of Hard Knocks, is returning to the Glasshouse Theatre in his new show I'm Just Wild About Harry, with special guests - the School of Hard Knocks Choir - Port Macquarie Hastings.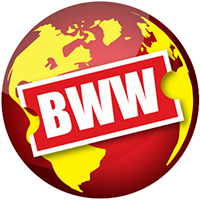 San Diego Opera's ROMEO ET JULIETTE Opens This Month With Pene Pati and Nicole Cabell
by Stephi Wild - Mar 2, 2022
Gounod's masterpiece of grand French opera, Roméo et Juliette, continues San Diego Opera's 2021-2022 season when it opens on Saturday, March, 26, 2022 for four performances at the San Diego Civic Theatre. Additional performances are March 29, April 1, and 3 (matinee), 2022.
Virtual Theatre This Weekend: May 22-23- with Lilli Cooper, Chuck Cooper, and More!
by Nicole Rosky - May 22, 2021
Broadway might be dark, but that doesn't mean that theatre isn't happening everywhere! Below, check out where you can get your daily fix of Broadway this weekend, May 22-23, 2021.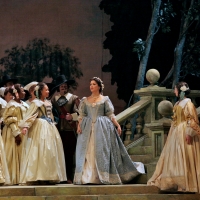 The Met Announces THE NOSE, FEDORA and More for Nightly Met Opera Streams
by Chloe Rabinowitz - May 11, 2021
 The Met has announced themed lineups for two weeks of its Nightly Met Opera Streams, the company's ongoing series of encore Live in HD presentations and classic telecasts streamed on the its website during the Covid-19 closure.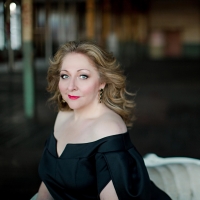 BWW Review: SIGNATURE RECITAL: CHRISTINE GOERKE AND CRAIG TERRY at Home Computer Screens
by Maria Nockin - May 9, 2021
Christine Goerke and Craig Terry's Recital can be seen on the Los Angeles Opera website as part of the five-part Signature Recital Series offered for $45 per household. Performances will be streamed until July 1, 2021. Goerke and Terry opened with a wildly dramatic  rendition of Handel's fire and brimstone"Furie Terribili," ("Dreadful Furies") from Rinaldo. Goerke then introduced a group of Italian songs in honor of her mother whose lineage is Sicilian and Neapolitan.
BWW Review: Today's Biggest Stars plus Pavarotti, Price, Sutherland, Battle and Others Make MET ON DEMAND Indispensable
by Richard Sasanow - Aug 26, 2020
It's hardly a secret that during the Met's shutdown, the company has been treating audiences with nightly telecasts of everything from the company's current 'Live In HD' series to some scratchy videos that still had decent sound. All of them, however, can also be found on the Met's online subscription series, THE MET OPERA ON DEMAND, along with some audio highlights of extraordinary Saturday afternoon broadcasts. It's worth shelling out the money for this kind of quality.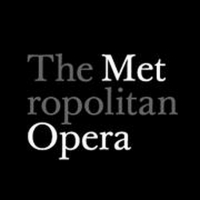 Operas to Stream this Week: RIGOLETTO, TOSCA and More
by Chloe Rabinowitz - Jun 1, 2020
We have compiled a list of operas available to stream this week, including productions from The Met, Opéra National de Paris and more.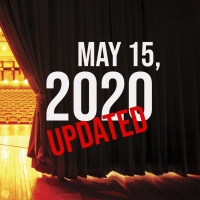 Virtual Theatre Today: Friday, May 15- with CATS, Next on Stage and More!
by Nicole Rosky - May 15, 2020
Today (May 15) in live streaming: Broadway's Next on Stage continues, ALW streams Cats and so much more!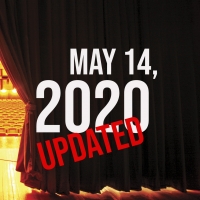 Virtual Theatre Today: Thursday, May 14- with Next on Stage, Josh Groban and More!
by Nicole Rosky - May 14, 2020
Today (May 14) in live streaming: Broadway's Next on Stage premieres, Josh Groban hosts movie night and so much more!