Latest News on Nicole A. Watson
Nicole A. Watson News
2022 Drama League Directors Project Recipients Announced
by Chloe Rabinowitz - May 6, 2022
The stage directors receiving the fellowships, assistantships and residencies of the 2022 Drama League Directors Project: NJ Agwuna, Jean Carlo Yunén Aróstegui, Jennifer Chang, Andrew Coopman, Justin Emeka, Nadia Guevara, Emily Hartford, Susanna Jaramillo, Ibi Owolabi, Logan Gabrielle Schulman, Noam Shapiro, Jessica Natalie Smith, and Kendra Ware.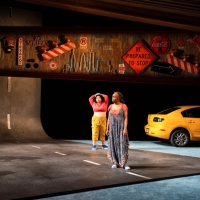 BWW Review: IT'S NOT A TRIP IT'S A JOURNEY at Round House Theatre
by Megan Gray - Apr 26, 2022
The world premiere of Charly Evon Simpson's new play 'It's Not a Trip It's a Journey' has opened at Round House Theatre in Bethesda, MD in collaboration with the theater's first annual National Capital New Play Festival. Simpson's play, directed skillfully by Nicole A. Watson, invites audiences along on June's (Erin Margaret Pettigrew) arduous trip, or journey rather, of self-discovery as she travels with her friends from New York City to the Grand Canyon. All four friends have a purpose drawing them towards escape. Whether it be a roadside attraction or getting over an ex, all four wind up battling thoughts, feelings, experiences, and truths that they had been suppressing about their intersecting identities of being Black and femme in this country.
Paula Vogel Brings You Bard at the Gate
by - Apr 4, 2022
Special Offer - Paula Vogel brings you Bard at the Gate
Berkeley Repertory Theatre to Present DANA H.
by Chloe Rabinowitz - Mar 31, 2022
Berkeley Repertory Theatre today announced the critically acclaimed play Dana H. written by Lucas Hnath and directed by Les Waters will run Friday, June 3–Sunday, July 10, 2022.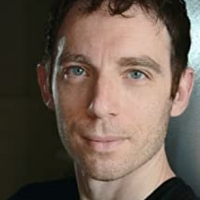 Casting Announced For BARD's Final Production of Season Two, PASSING
by Stephi Wild - Feb 15, 2022
BARD AT THE GATE, the digital theater series of new and overlooked plays, will wrap its second season with its 8th production in less than two years when BARD debuts Dipika Guha's play PASSING March 9 at 7:30 pm.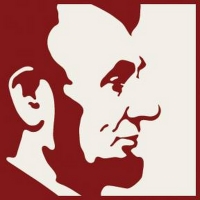 Ford's Theatre Cancels All Performances of THE MOUNTAINTOP
by Chloe Rabinowitz - Jan 6, 2022
 Due to the ongoing surge of COVID-19 cases in the D.C. region, all performances of The Mountaintop are canceled, January 21 through February 13, 2022. Directed by Nicole A. Watson, the production was to feature KenYatta Rogers as Martin Luther King, Jr., and Shannon Dorsey as Camae.
Casting Announced for Bard at the Gate's CHARLES FRANCIS CHAN JR.'S EXOTIC ORIENTAL MURDER MYSTERY
by Chloe Rabinowitz - Jan 5, 2022
Casting has been announced for BARD AT THE GATE's production of Lloyd Suh's comedy about Asian-Americans in popular culture, CHARLES FRANCIS CHAN JR.'S EXOTIC ORIENTAL MURDER MYSTERY with FREE access for 24 hours starting JANUARY 26 at 7:30 p.m., according to the series producer Rosey Strub.
Bard At The Gate Announces Free Re-Release Of FREEMAN and SONNETS
by Stephi Wild - Dec 23, 2021
Bard at the Gate, the leader in new digital theater, and McCarter Theater Center announce the FREE re-release of the first two productions of the Bard 2021-22 season – HOW TO RAISE A FREEMAN by Zakiyyah Alexander and SONNETS FOR AN OLD CENTURY by Jose Rivera – starting December 23 at 5 p.m. (ET) through December 31 at 11 p.m.  (ET)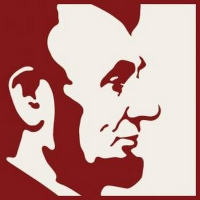 Casting for Ford's Theatre's THE MOUNTAINTOP Announced
by Chloe Rabinowitz - Dec 16, 2021
Ford's Theatre Society announced full casting and the design team for The Mountaintop by Katori Hall. Directed by Nicole A. Watson, the production features KenYatta Rogers (Ford's Fences, Death of a Salesman) as Martin Luther King, Jr., and Shannon Dorsey (Ford's A Christmas Carol 2018) as Camae.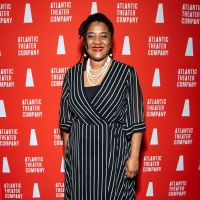 Inge Center For The Arts Will Honor Lynn Nottage At 39th William Inge Theater Festival
by Stephi Wild - Dec 8, 2021
The William Inge Theater Festival will celebrate its 39th anniversary April 21-23, 2022 by honoring Pulitzer Prize-winning playwright Lynn Nottage with the Distinguished Achievement in the American Theater Award.