Latest News on Mr. King
Stage Credits
  [Broadway]
1796
Leopold
Mr. King News
Review: IN AN ELLINGTON MOOD Creates A Winning Streak For Songbook Sundays at Dizzy's Club
by Stephen Mosher - Sep 15, 2022
Helmed by Jazz at Lincoln Center and curated by Deborah Grace Winer, the latest installment of SONGBOOK SUNDAYS is proof of a pattern of great entertainment.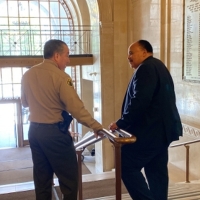 Calabasas Films + Media to Produce Docuseries With Martin Luther King III Titled PROTECT / SERVE
by Chloe Rabinowitz - Jun 15, 2022
It was revealed today that Calabasas Films + Media is producing a multi-episode docuseries with Martin Luther King III titled 'Protect / Serve.'
Bishop Arts Theatre Announces The Regional Premiere Of BARS & MEASURES
by A.A. Cristi - Mar 25, 2022
Bishop Arts Theatre Center has announced the regional premiere production of Idris Goodwin's poignant play, Bars & Measures.
BWW Review: This "Beauty" QUEEN Spins Laughs & Holds On To Her Crown In MISS RICHFIELD 1981: 40 YEARS ON THE THRONE at The Triad
by Bobby Patrick - Oct 11, 2021
The hour and a half show, from which the Minnesota queen took really only 1 short break... left the audience breathless with laughter, and then, the moments where Miss R let the audience have it with her broad baritone voice left everyone breathless in another way...
BWW Review: ALONZO KING'S LINES BALLET - EXQUISITENESS IN MOTION at The Music Center/Jerry Moss Plaza
by Valerie-Jean Miller - Jul 27, 2021
During the interim, after our long COVID restrictions in Los Angeles began to lessen, The Music Center, and with the generosity of Glorya Kaufman and her continual support for Dance, created a fabulous summer program for Los Angeles, entitled 'Dance After Dusk' in the outdoor area in between the three theatres, the Ahmanson, the Mark Taper Forum and the Dorothy Chandler Pavilion. The tentative plans are to open up the theatres for live performances in the near future. 'The Jerry Moss Plaza' was created to present outstanding dance performances this summer, in a beautiful setting, culture, abounding all around, and the intense longing to see live and electrifying performances of hope, beauty and talented visionaries. There is a beautiful stage erected in the middle of the Plaza facing west, so as the sun was setting behind the stage, the performance began. No disappointments whatsoever with this third and final offering with Alonzo King's LINES Ballet Company. Indeed, the talent, the expertise and the intent of this stellar dance company is incomparable! The technique of every member of the company, with every movement they make, will fill you with awe. Stunning flexibility, extension, ballon, reach, strength, endurance, passion and fluidity is masterfully executed.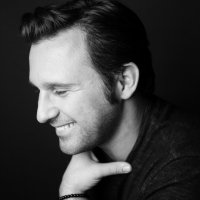 Nicolas King to Open Theatre By The Sea Summer Concert Series
by Chloe Rabinowitz - Jun 25, 2021
Theatre By The Sea's owner and producer Bill Hanney, who recently announced the reopening of Theatre By The Sea after a 21-month intermission, due to the COVID-19 Pandemic, will open the 2021 Summer Concert Series with Rhode Island's own Nicolas King on Friday, July 9 and Saturday, July 10 at 8:00 pm.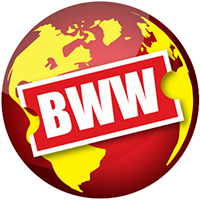 Summer Concerts Scheduled At Theatre By The Sea
by A.A. Cristi - Jun 7, 2021
After more than a year of being shuttered, Theatre By The Sea has announced the return of live entertainment.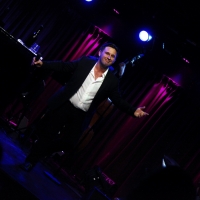 Photo Flash: Nicolas 'The Comeback Kid' King Takes The Green Room 42 By Storm To Dazzling Effect
by Stephen Mosher - Jun 5, 2021
In their first gig back in NYC Nicolas King and The Mike Renzi Trio remind crowds what they've been missing all this time.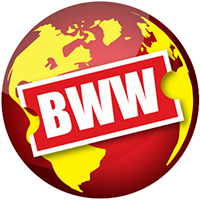 Woodie King, Jr. To Retire June 30 As Head Of New Federal Theatre
by A.A. Cristi - May 11, 2021
Woodie King, Jr., Founder and Producing Director of New Federal Theatre (NFT), will retire from leadership of the famed theater company on June 30, 2021, handing the baton to NFT's newly appointed Artistic Director, Elizabeth Van Dyke.
Mr. King Videos
VIDEO: Stars of San Jose Stage Company's CHICAGO Appear on The Nine
by Stage Tube - Feb 10, 2020
San Jose Stage Company PRESENTS Broadway's longest-running American musical a??CHICAGOa??. Nominated for three 1975 Tonya??®a?? Awards and the 1997 Tonya??®a?? Award-winner for a?oeBest Revival Of A Musical,a?? a??CHICAGOa?? features a book by Fred Ebb and Bob Fosse, music by John Kander and lyrics by Fred Ebb. a??CHICAGOa?? is based on the play by Maurine Dallas Watkins, with the script adaptation by David Thompson. The Stage's production of a??CHICAGOa?? will be directed by Randall King, choreography by Tracey Freeman-Shaw and music direction by Benjamin Belew. a??
Mr. King Frequently Asked Questions
How many Broadway shows has Mr. King been in?
Mr. King has appeared on Broadway in 1 shows.
How many West End shows has Mr. King been in?
Mr. King has not appeared in the West End