Latest News on Marcus Beckett
Marcus Beckett News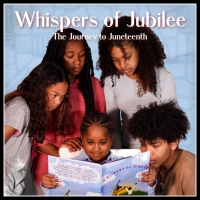 Aurway Presents WHISPERS OF JUBILEE: A Journey to Juneteenth
by Stephi Wild - Jun 7, 2022
Aurway will present WHISPERS OF JUBILEE: A Journey to Juneteenth, at various locations around Essex County June 17-19th 2022. 
LIFE THROUGH MY EYES Will Be Presented At The New York Theatre Winterfest 2021
by Stephi Wild - Dec 8, 2021
Presenting their newest original work, Aurway Repertory Theatre's, Life Through My Eyes, written and composed by Lawrence Dandridge and directed by Veronica Gonmiah, will be making its stage premiere, this week, at the New York Winterfest 2021!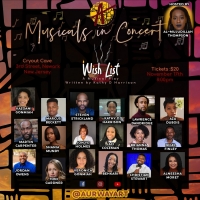 Aurway Repertory Theatre Presents... 'Musicals In Concert: Wish List' This Week
by Stephi Wild - Nov 17, 2021
Aurway Repertory Theatre has a special treat, just in time for the holiday season. They're back with another edition of their series "Musicals in Concert", this time featuring the music and story of, Wish List, written by playwright & director, Kathy D. Harrison.
MUSICALS IN CONCERT: LIFE THROUGH MY EYES Presented by Aurway Repertory Theatre
by A.A. Cristi - Oct 20, 2021
Aurway Repertory Theatre is back with another fresh edition of their virtual concert series "Musicals in Concert", this time featuring the music and cast of their newest original work, Life Through My Eyes, written by award-winning, playwright & director, Lawrence Dandridge.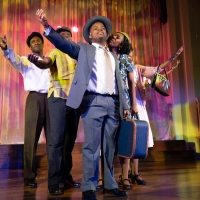 BWW Review: The New Musical, TILL by American Theater Group Enthralls at St. Andrew's Church in South Orange
by Marina Kennedy - Mar 4, 2020
An extraordinary setting for an extraordinary show! The American Theater Group (ATG) is currently presenting the New Jersey premiere of a new musical, Till staged at the historic St. Andrew's Church in South Orange. Directed by Cezar Williams, written by Leo Schwartz and DC Cathro, Till will be performed through March 8.
Vanguard Theater Company Presents A LITTLE PRINCESS, THE MUSICAL
by A.A. Cristi - Apr 19, 2019
Vanguard Theater Company will present 'A Little Princess' for four performances in New York at the TBG Studio Theatre. Performances are May 10 - 12, with shows on Friday at 8PM, Saturday at 2PM and 8PM, and Sunday at 2PM.

LEAP's New A Capella Musical Reflects Student Voices During Civil Rights Era
by Stephi Wild - Feb 5, 2019
Learning through an Expanded Arts Program (LEAP), Inc. is featuring a new touring musical designed to enhance student curriculum and connect the impact of the arts and social justice. The Movement, an a cappella musical, will be performed by LEAP students and professional performers (LEAP Artists Live) as part of The New York Theater Festival's Winterfest, at The Hudson Guild Theatre, 441 West 26th Street, New York, NY. Inspired by the Children's Crusade of 1963, The Movement tells the story of the young people of Birmingham, Alabama, who marched against racial injustice. This award-winning production will be performed in schools throughout New York City as an educational experience for youth. Performances are February 12 at 6:15 pm (sold out); February 16 at 8:30 pm; and February 17 at 1 pm. The performance runs 90 minutes with no intermission. For tickets, go to www.brownpapertickets.com/event/3919615.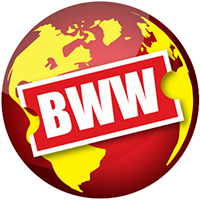 Aurway Repetory Theatre Debut With RED - A New Musical
by Stephi Wild - Sep 2, 2018
RED follows a group of teenagers who, brought together by a web of life altering circumstances, try to stop their neighborhood community center from being closed by the new Mayor. Inspired by Brothers Grimm tales, RED takes us on a journey of friendship, bravery, and just how many colors life can bring us.
BWW Review: YOU'RE A GOOD MAN, CHARLIE BROWN at Mile Square Theatre
by Adam Cohen - Feb 6, 2017
Mary Catherine Burke, director of Mile Square Theatre's production of 'You're a Good Man, Charlie Brown' has a stated preference for comedy with bite. In this she successfully mines Charles Shultz' Peanuts comic strip for all the inherent anxiety and wit. Her team - including the cast - create a production with bark (sorry) that captures Shultz' philosophical musings and flights of fanciful imagination. With strong bright Sunday comic, Saturday morning cartoon candy colored lighting (Elaine Wong) and a wisely kid perspective skewing set (Jen Price Fick) and musical director (Terri Gorgone) at the keys, the intrepid, peppy cast of six sings and dances their way into your hearts. They are a wily charming bunch who radiate atomic warm into a smiling audience.