Latest News on Julie Briskman
Julie Briskman News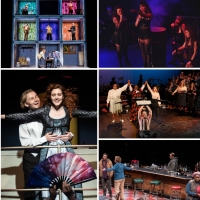 SEATTLE CRITIC'S CHOICE AWARDS (JAY'S PICKS) 2022
by Jay Irwin - Jan 6, 2023
Dear Readers, I don't need to tell you, it's been a crazy year. Many theaters just coming back to life or ramping up again post pandemic. But even with all the chaos, Seattle still comes up with some amazing shows from theaters large and small. Here's a list of my personal picks for outstanding shows and performers from the past year, 2022.
Review: MR. DICKENS AND HIS CAROL at The Seattle Rep
by Jay Irwin - Dec 1, 2022
Charles Dickens' "A Christmas Carol" is an enduring classic. We all know this. It's never been out of publication since its first publishing in 1843. It has spawned numerous movie, TV, and stage adaptations from the serious to the Muppets. Now the Seattle Rep has come along with a World Premiere of Samantha Silva's "Mr. Dickens and His Carol", based on her book of the same name. Taking a supposed look at the creation of this classic tale, this historical fiction is heavy on the fiction and light on the history, cutting a wide swath with its poetic license about the author and turning him into a pompous buffoon in a story and a production in desperate need of an editor.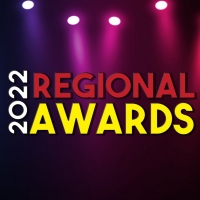 First Stats Released For The BroadwayWorld Seattle Awards; Reboot Theater's CABARET Leads Best Musical
by BWW Staff - Nov 21, 2022
The first live standings have been announced for the 2022 BroadwayWorld Seattle Awards! Nominations were reader-submitted and now our readers get to vote for their favorites.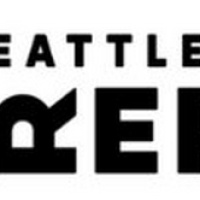 Cast Announced For MR. DICKENS AND HIS CAROL At Seattle Rep
by A.A. Cristi - Oct 18, 2022
Seattle Rep has announced the complete cast and creative team for the upcoming world-premiere holiday production, Mr. Dickens and His Carol to be directed by Braden Abraham, who recently announced that this will be his last production as the theater's Artistic Director.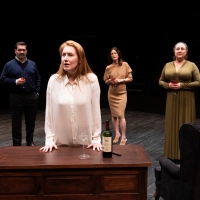 BWW Review: THE THIN PLACE at ACT
by Jay Irwin - Mar 25, 2022
Do you like a good ghost story, Dear Readers? I do. I love it when a creepy tale can make my flesh crawl and jump out of my seat. But there are so few creepy tales on stage. Well, enter Lucas Hnath's "The Thin Place" currently performing at ACT. Not only is this a truly terrifying tale but it's from one of the hottest new playwrights around today, author of "Dana H" and "A Dolls House, Part 2". Add into that a stellar cast and you have a frightfully fun evening on your hands.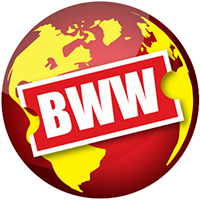 ACT's Production Of Lucas Hnath's THE THIN PLACE Opens March 18
by A.A. Cristi - Feb 23, 2022
ACT - A Contemporary Theatre today announced complete casting for its highly-anticipated production of The Thin Place by Obie award-winning playwright Lucas Hnath. 
BWW Review: A CHRISTMAS CAROL at ACT
by Jay Irwin - Dec 10, 2021
Dear Readers, let's set the way-back machine to 1976, when a fledgling theater, ACT, put up their inaugural production of "A Christmas Carol". Now I don't know if I was at that one, but I very clearly remember being taken to the theater at around 7 or 8 years old to see "A Christmas Carol" at ACT when they were still down in Queen Anne. I remember being awe struck by the wizardry they could create on stage. Leaning over to my mom and asking, "How did that ghost just walk through the wall?" and my mom, being a good theater Mom saying, "Shhh, I'll tell you after." And thus began my love for theater. Now, several decades and one hiatus due to the pandemic later and ACT is back with that staple of holiday fare. And it's just as magical as it ever was with a few updates to keep it up to the times.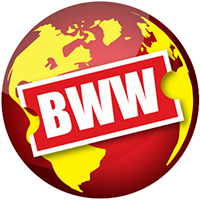 HERE LIES LOVE Cast Reunites in Fundraiser To Support Seattle Rep
by A.A. Cristi - Feb 24, 2021
 Do you miss live theater? Did you miss Seattle Rep's 2017 megahit show Here Lies Love, a revolutionary rock musical from music icon David Byrne?
The Seagull Project Releases Third Episode in Their GREAT SOULS: GREAT STORIES Podcast
by Chloe Rabinowitz - Oct 31, 2020
For the past 10 years The Seagull Project has been producing Great Souls: An Evening of Short Stories and Performance at ACT Theatre and Hugo House in Seattle, WA. Under the current pandemic, the company decided to pivot the program into a podcast format to continue to provide high quality short stories to the public for free.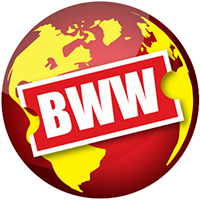 2019 Gypsy Rose Lee Award Winners Announced
by Stephi Wild - Jan 31, 2020
Seattle Theater Writers Seattle's theater reviewers circle announces the Winners of Excellence in Seattle theatrical productions. Spanning dozens of theater companies and productions, from large and prominent to small and humble, the Gypsy Rose Lee Awards honor the excellence found across the area.
Julie Briskman Videos
BWW TV Exclusive: Behind the Scenes with Seattle Children's Theatre's JAMES AND THE GIANT PEACH World Premiere!
by Stage Tube - Dec 9, 2013
Seattle Children's Theatre presents the world-premiere musical, James and the Giant Peach. Just in time for the holidays, Timothy Allen McDonald's wonderful adaptation from Roald Dahl's best seller will include original music by Tony-Award nominated lyricists Benj Pasek and Justin Paul. James and the Giant Peach runs at SCT's Charlotte Martin Theatre through January 12, 2014. SCT Artistic Director Linda Hartzell directs. BroadwayWorld has a behind-the-scenes look at the show below!