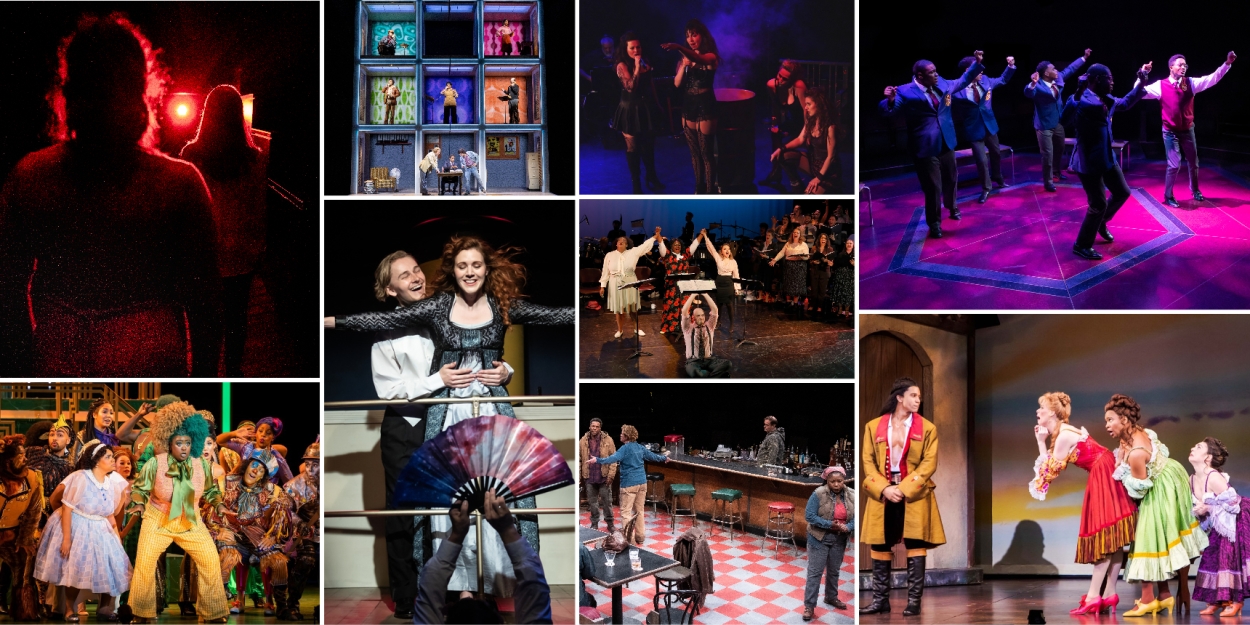 SEATTLE CRITIC'S CHOICE AWARDS (JAY'S PICKS) 2022
What shows rose to the top in 2022?
Dear Readers, I don't need to tell you, it's been a crazy year. Many theaters just coming back to life or ramping up again post pandemic. But even with all the chaos, Seattle still comes up with some amazing shows from theaters large and small. Here's a list of my personal picks for outstanding shows and performers from the past year, 2022.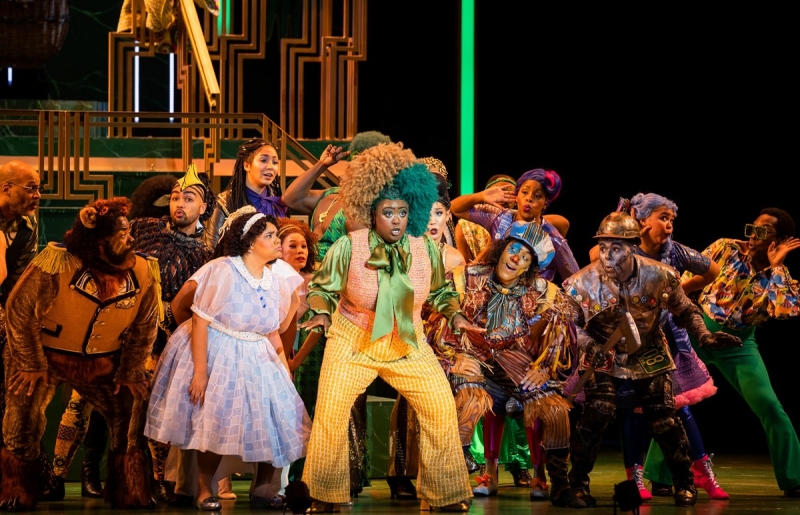 Best Costume Design
Jarrod Barnes - THE WIZ - The 5th Avenue Theatre
Honorable Mention
Alissa Cattabriga - TITANISH - The Habit and Seattle Public Theater
Best Lighting Design
Andrew Smith - CHOIR BOY - 5th Avenue Theatre and ACT
Honorable Mentions
Jeff Croiter - BRUCE - Seattle Rep
Geoff Korf - SELLING KABUL - Seattle Rep
Connie Yun - THE THIN PLACE - ACT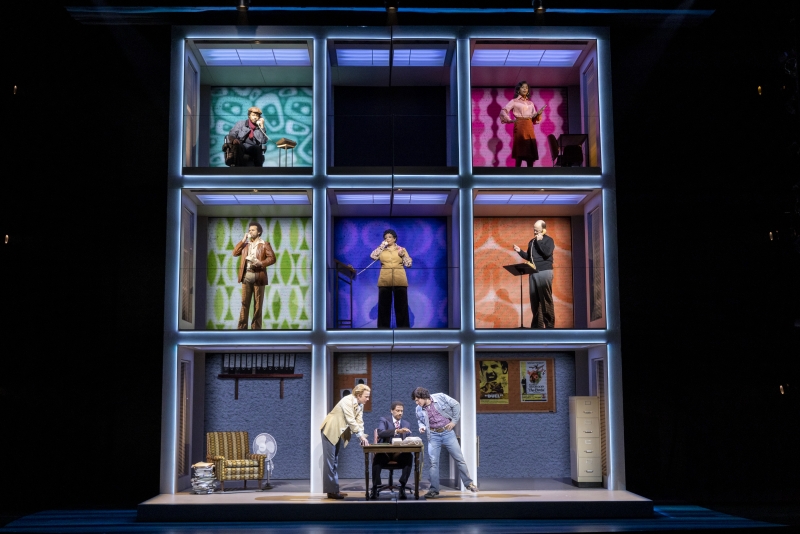 Best Scenic Design
Jason Sherwood - BRUCE - Seattle Rep
Honorable Mentions
Lex Marcos - SELLING KABUL - Seattle Rep
Carey Wong - HOTTER THAN EGYPT - ACT
Best Sound Design
Matthew Starritt and Erin Bednarz - THE THIN PLACE - ACT
Honorable Mentions
Brian Hsieh - BRUCE - Seattle Rep
D.R. Amromin - SELLING KABUL - Seattle Rep
Best Choreography
Juel D. Lane - CHOIR BOY - 5th Avenue Theatre and ACT
Honorable Mentions
Katy Tabb - MAMMA MIA - Village Theatre
Kathryn Van Meter - BEAUTY AND THE BEAST - The 5th Avenue Theatre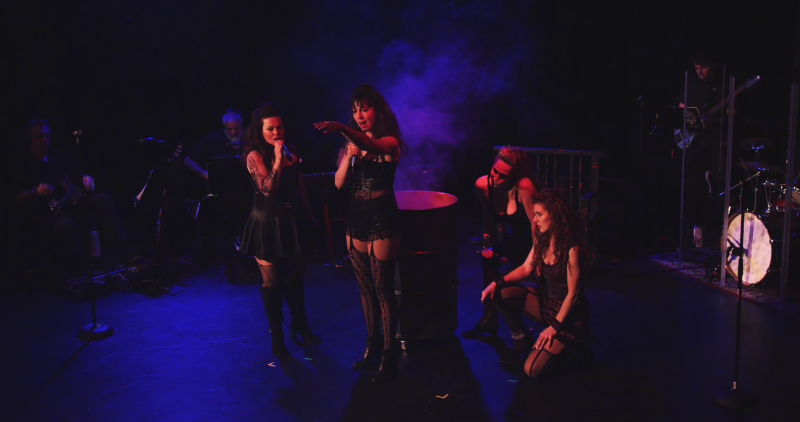 Best Musical Direction
Chris DiStefano - LIZZIE - Just Us Girls & Co.
Honorable Mentions
Aaron M. Davis Norman and Andrew Pang - MAMMA MIA - Village Theatre
Nathan Young - 9 TO 5 THE MUSICAL - Showtunes
David Coulter - GHOSTS - Seattle Rep
RJ Tancioco - BEAUTY AND THE BEAST - The 5th Avenue Theatre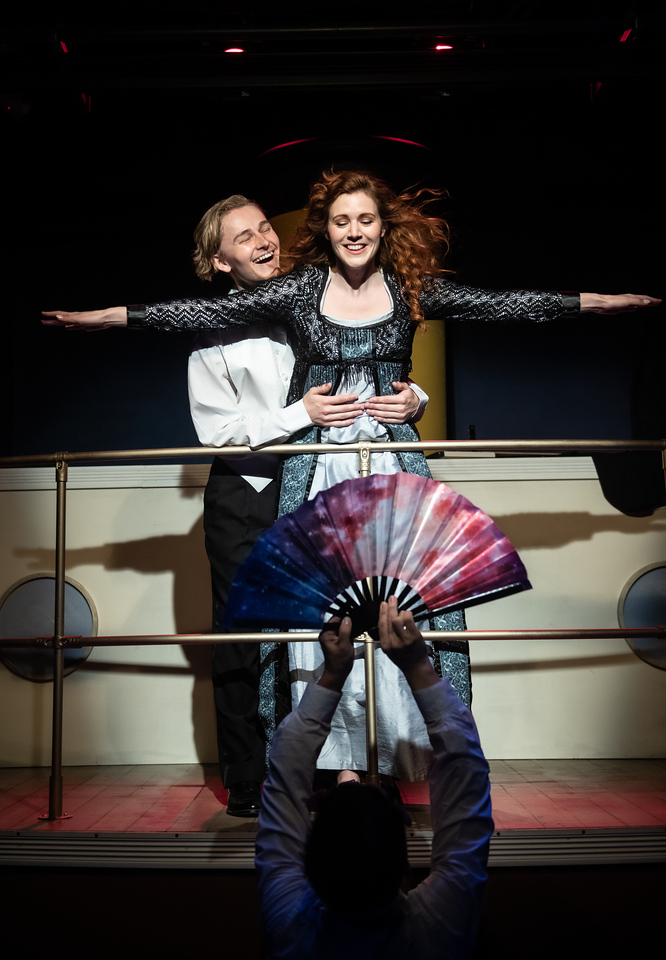 Best New Play or Musical
TITANISH by Jeff Schell, Ryan Dobosh and Mark Siano - The Habit and Seattle Public Theater
Honorable Mentions
BRUCE by Robert Taylor and Richard Oberacker - Seattle Rep
HOTTER THAN EGYPT by Yussef El Guindi - ACT
LA TOFANA'S POISON EMPORIUM by Joy McCullough - Macha Theatre Works
Best Direction of a Musical
Jay Woods - BEAUTY AND THE BEAST - The 5th Avenue Theatre
Honorable Mentions
Faith Bennett Russell - MAMMA MIA - Village Theatre
Donna Feore - BRUCE - Seattle Rep
Kelly Kitchens - 9 TO 5 THE MUSICAL - Showtunes
Best Direction of a Play
Jamil Jude - CHOIR BOY - 5th Avenue Theatre and ACT
Honorable Mentions
John Langs - SWEAT - ACT
Valerie Curtis-Newton - SELLING KABUL - Seattle Rep
Carey Perloff - GHOSTS - Seattle Rep
Brandon J. Simmons - THE THIN PLACE - ACT
Malika Oyetimein - TEENAGE DICK - Seattle Rep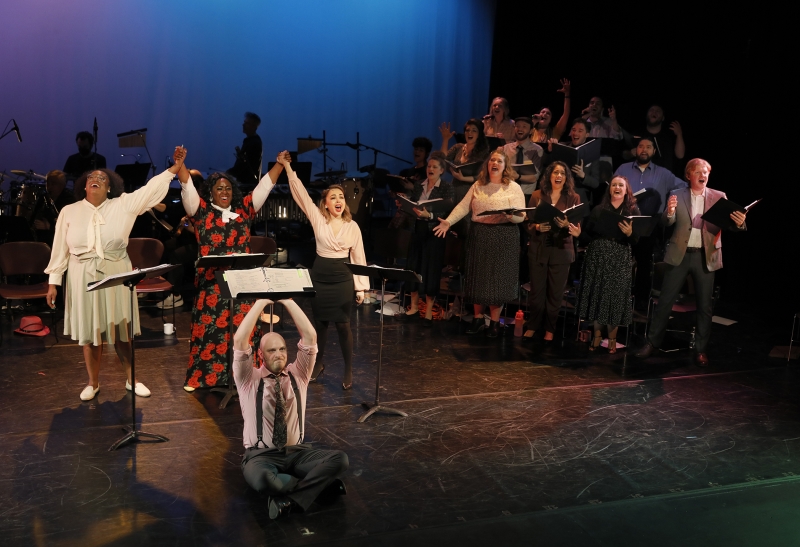 Best Ensemble
9 TO 5 THE MUSICAL - Showtunes
Honorable Mentions
LIZZIE - Just Us Girls & Co.
TITANISH - The Habit and Seattle Public Theater
CHOIR BOY - 5th Avenue Theatre and ACT
LOLA - The Can Can
Best Supporting Performer in a Musical
Brandon Felker - TITANISH - The Habit and Seattle Public Theater
Honorable Mentions
Karen Skrinde - 9 TO 5 THE MUSICAL - Showtunes
Jaysen Wright - BEAUTY AND THE BEAST - The 5th Avenue Theatre
John David Scott - BEAUTY AND THE BEAST - The 5th Avenue Theatre
Nate Tenenbaum - THE WIZ - The 5th Avenue Theatre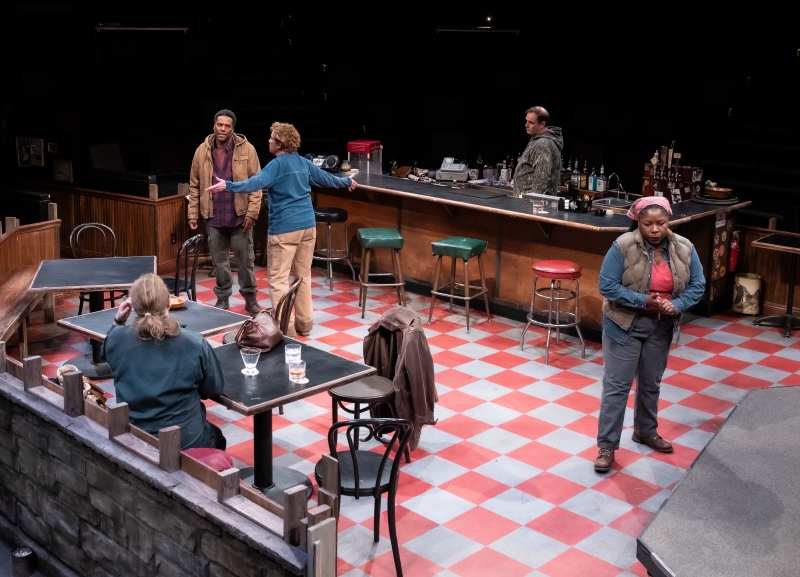 Best Supporting Performer in a Play
Reginald André Jackson - SWEAT - ACT
Honorable Mentions
Julie Briskman - THE THIN PLACE - ACT
Brandon G. Stalling - CHOIR BOY - 5th Avenue Theatre and ACT
Best Performer in a Musical
Sarah Russell - 9 TO 5 THE MUSICAL - Showtunes
Honorable Mentions
Justine Stillwell - TITANISH - The Habit and Seattle Public Theater
Kooper Campbell - TITANISH - The Habit and Seattle Public Theater
Porscha Shaw - BEAUTY AND THE BEAST - The 5th Avenue Theatre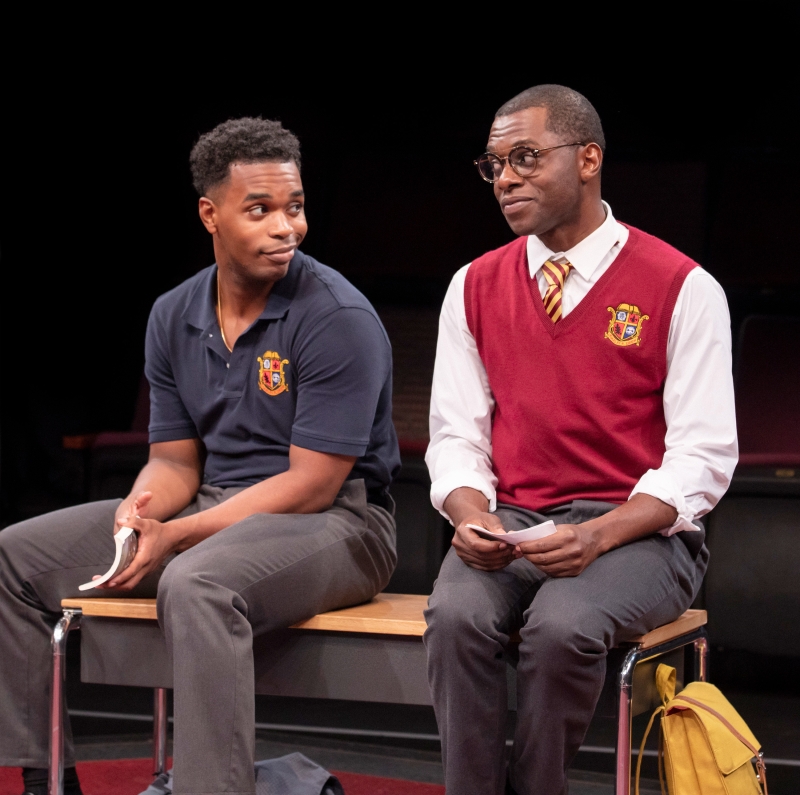 Best Performer in a Play
Nicholas Japaul Bernard - CHOIR BOY - 5th Avenue Theatre and ACT
Honorable Mentions
Mary Elizabeth Mastrantonio - GHOSTS - Seattle Rep
David Strathairn - GHOSTS - Seattle Rep
MacGregor Arney - TEENAGE DICK - Seattle Rep
Jen Taylor - HOTTER THAN EGYPT - ACT
Best Musical
BEAUTY AND THE BEAST - The 5th Avenue Theatre
Honorable Mentions
TITANISH - The Habit and Seattle Public Theater
LIZZIE - Just Us Girls & Co.
9 TO 5 THE MUSICAL - Showtunes
LOLA - The Can Can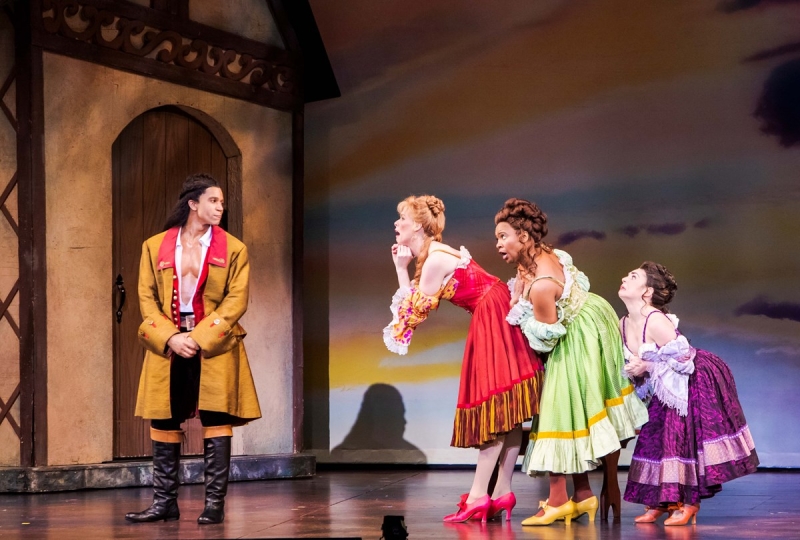 Best Play
CHOIR BOY - 5th Avenue Theatre and ACT
Honorable Mentions
GHOSTS - Seattle Rep
TEENAGE DICK - Seattle Rep
SELLING KABUL - Seattle Rep
HOTTER THAN EGYPT - ACT