Latest News on Joseph Corella
Stage Credits
  [Houston, TX (Regional)]
Theatre Under the Stars Production, 2006
Ensemble
  [Broadway]
Original Broadway Production, 2005
Ensemble [Replacement]
Stage
Performances
  [Houston, TX (Regional)]
Theatre Under the Stars Production, 2006
Ensemble
  [Broadway]
Original Broadway Production, 2005
Ensemble [Replacement]
Joseph Corella News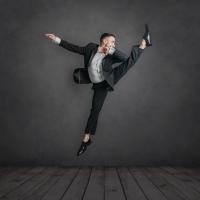 BWW Interview: Chatting with Joseph Corella of 567BROADWAY!
by Jared Fessler - May 9, 2022
Created by Broadway dancers Joseph Corella and Jonathan Sandler, 567BROADWAY! is the totally original dance fitness workout for all levels that inspires movement, health, and happiness by harnessing the magic of musical theater song and dance.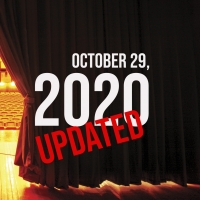 Virtual Theatre Today: Thursday, October 29- with Beth Malone, Next On Stage and More!
by Nicole Rosky - Oct 29, 2020
Today (October 29) in live streaming: Beth Malone visits Backstage Live, Meet the Top 5 on Next On Stage, and so much more!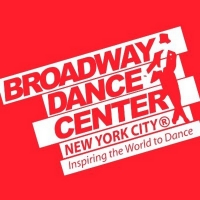 Broadway Dance Center Hosts Fundraiser Classes For Beirut With Tiler Peck, Sheila Barker and More
by Chloe Rabinowitz - Sep 15, 2020
Broadway Dance Center has announced Leaps for Lebanon, a series of dance classes that will benefit those affected by the August 4 explosion in Beirut.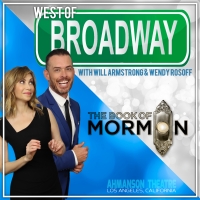 Podcast: West of Broadway Podcast Talks with THE BOOK OF MORMON's Liam Tobin
by West of Broadway - Mar 18, 2020
With the COVID 19 Pandemic bringing shows and businesses to a standstill, there isn't much theater news to report but Will Armstrong and Wendy Rosoff wanted to share their conversation with Book of Mormon star Liam Tobin from their Los Angeles run at the Ahmanson Theater. Liam talks about his history with this musical juggernaut and what life is like on the road.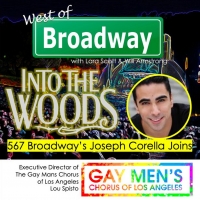 The 'West of Broadway' Podcast Chats Hollywood Bowl's INTO THE WOODS, Gay Men's Chorus of Los Angeles Concert
by West of Broadway - Aug 9, 2019
We are super excited about this episode! Lara and Will are joined in studio with 567 Broadway creator and friend of the pod Joseph Corella to discuss Will and Joseph's night at the Hollywood Bowl seeing opening night of the star studded three-day run of Into The Woods.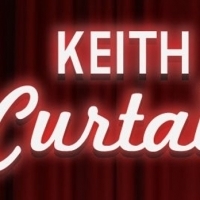 Podcast: 'Keith Price's Curtain Call' Celebrates Pride with Keith's Favorite Interviews
by Keith Price's Curtain Call - Jun 28, 2019
Just in time for our 50th Anniversary of The Stonewall Riots that started the Gay Liberation Movement leading to the LGBTQIAA Community and countless numbers of PRIDE festivities happening all over the world, my podcast would like to take a moment and throw some love to some of the out and open performers working in theater today that have stopped by for a chat with me.
The 'West of Broadway' Podcast Chats PHANTOM Tour, SHERLOCK HOLMES, and with Joseph Corella of 567Broadway
by West of Broadway - Jun 23, 2019
On this episode of West of Broadway, we discuss Lara's trip to the Pantages to see The Phantom of the Opera tour now playing until July 7th and then we touch on the Geffen Playhouse's production of Mysterious Circumstances. Inspired by The New Yorker article Mysterious Circumstances: The Strange Death of a Sherlock Holmes Fanatic by David Grann, the play centers around the true story of the mysterious death of Richard Lancelyn Green, the world's foremost scholar on Sherlock Holmes.
Broadway To The Rescue Returns To LA
by BWW News Desk - Oct 13, 2018
Broadway to the Rescue returns to LA, bigger and better than ever. And this time with mouse ears!
Broadway Stars And More Sing Disney At The Montalban To Benefit Hope Of The Valley
by Stephi Wild - Oct 2, 2018
BROADWAY TO THE RESCUE is amping up for one of the most incredible nights in theatre in Los Angeles. In a special performance on October 13th, hosted by Broadway's Michael-Leon Wooley (Netflix's 'AJ and the Queen'). Following last year's epic Broadway night, this year, Broadway to the Rescue GOES DISNEY. On this special night, 25 of Broadway's brightest and best, along with an ensemble of over 50 performers, will take to the stage to sing songs and create show-stopping performances based on hits from your favorite Disney movies and musicals, including THE LITTLE MERMAID, MARY POPPINS, FROZEN, HERCULES, ALADDIN, BEAUTY AND THE BEAST, THE PRINCESS AND THE FROG and many more.
Broadway To The Rescue Returns To LA
by Stephi Wild - Aug 29, 2018
Broadway to the Rescue returns to LA, bigger and better than ever. And this time with mouse ears!
Joseph Corella Frequently Asked Questions
How many Broadway shows has Joseph Corella been in?
Joseph Corella has appeared on Broadway in 1 shows.
How many West End shows has Joseph Corella been in?
Joseph Corella has not appeared in the West End