Latest News on Joseph Baker
Stage Credits
Productions
[Broadway, 2003]
Conductor
Musical Director
Vocal Music Arranger
[Broadway, 2001]
Associate Conductor
Keyboards
[St. Paul, MN (Regional), 1999]
Dance Music Arranger
[Broadway, 1998]
Associate Conductor
Keyboard
[Broadway, 1997]
Associate Conductor
Keyboards
Joseph Baker News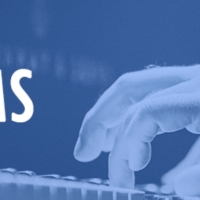 News: WINTER RHYTHMS at Urban Stages Releases Full Lineup
by Stephen Mosher - Nov 27, 2022
URBAN STAGE's annual Winter Rhythms cabaret series has announced the full run-down of shows and acts to play in the 2022 season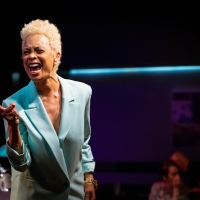 Photos: Matt Baker Captures The Electricity Of THE LINEUP WITH SUSIE MOSHER at Birdland Theater With His Camera
by Stephen Mosher - Jul 17, 2022
Photographer Matt Baker returns to Birdland Theater after two weeks of traveling, and just in the nick of time: it looks like Susie Mosher's show was in rare form.
VIDEO: MOULIN ROUGE! Tops List of Outer Critics Circle Honorees!
by Nicole Rosky - May 11, 2020
The Outer Critics Circle (OCC), the official organization of writers on New York theatre for out-of-town newspapers and national publications, today announced its plans for honoring the 2019-2020 season of Broadway and Off-Broadway productions.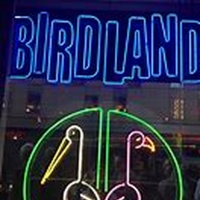 BWW Review: DIFFERENT PERSONALITIES (J. MARK MCVEY; ALEXIS COLE) FIND A HOME at Birdland
by Rob Lester - Feb 27, 2020
J. Mark McVey's reference point was Broadway (mostly) with some bombast, with a band and guests, while Alexis Cole showed that less can be more with relaxed, classy jazz stylings.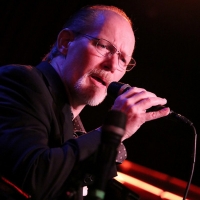 Photo Flash: J. Mark McVey In Concert At Birdland
by Chloe Rabinowitz - Feb 20, 2020
The Broadway at Birdland concert series presented J. Mark McVey in concert on Monday, February 17.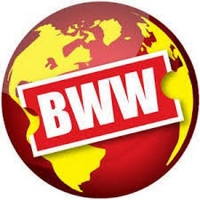 Iwan Rheon Will Star in New Horror-Thriller SUPPRESSION
by Sarah Jae Leiber - Sep 24, 2019
Deadline reports that 'Game of Thrones' star Iwan Rheon has joined the cast of a horror-thriller film from J. Mackye Gruber: 'Suppression.' The film alos stars Stephanie Leonidas, Lex Shrapnel, and Ella-Rae Smith.
A.C.T.'s Young Conservatory to Present INTO THE WOODS
by Julie Musbach - Jul 11, 2019
American Conservatory Theater (A.C.T.) Young Conservatory Director Jill MacLean announced the upcoming production of Into the Woods performing at The Rembe at A.C.T.'s Strand Theater (1127 Market St., San Francisco) Thursday, August 8 through Saturday, April 17, 2019.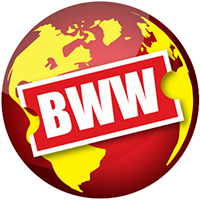 Mountains Theater Intensive Camp To Host Open House
by A.A. Cristi - Nov 20, 2018
Join Us for The Broadway in the Mountains Theater Intensive Camp's FREE Open House/Cabaret, Saturday,  Dec 1   4PM -7 PM at NYC's Premiere Michiko Studios in the heart of the Theater District at 149 W. 46th Street, 3rd Floor.
Award-Winning Children's Show Dittydoodle Works Brings Music Videos to YouTube
by Tori Hartshorn - Nov 15, 2018
Smile Works TV is the latest entry into the digital television market.  Created by Smile Works Studios, with the preschool market as their target audience, Smile Works TV has launched on YouTube with its first acquisition, a series of short-form music videos culled from full episodes of the multiple award-winning, live action series, Dittydoodle Works.  The channel's "Where Smart Gets Its Start" ideology lets parents and educators know that Smile Works is a teaching tool as much as it is an entertainment vehicle.  Kids will fall in love with the vibrant colors, have fun with the adorable characters, and sing and dance to catchy tunes, all while learning valuable life lessons. 
THE GREAT ELF ADVENTURE Returns To Way Off Broadway
by Julie Musbach - Nov 13, 2018
In 2015, The Way Off Broadway Dinner Theatre added a new holiday production to its Children's Theatre collection with the world premiere of its original musical comedy The Great Elf Adventure. Over the years, many adaptations of holiday stories have appeared on the WOB stage including Mr. Willowby's Christmas Tree, Frosty the Snowman, 'Twas the Night Before Christmas, and Clara and the Nutcracker Prince. The Great Elf Adventure is based on one of the most popular characters to appear at the theatre, Jingles the Elf.    
Joseph Baker Videos
BWW TV: BROADWAY SESSIONS Celebrates the Tony Awards with Daisy Eagan & More!
by Ben Cameron - Jun 13, 2016
The Tony Awards aired last night on CBS (yeah yeah yeah, we know you know). The show was lovely and came at just the right moment, given all the horrific things happening in our world. We, at Broadway Sessions, got to celebrating last Thursday night as we welcomed Tony Award winner Daisy Eagan. We also celebrated the show that were "snubbed" with fabulous performances from Disaster's Olivia Phillip and Bway vet and Tuck Everlasting cast member Heather Parcells. Lion King and Ragtime vet DeMone Seraphin was also on hand to the delight of the fun loving crowd. "Rising Stars" Erin Christine Walsh, Julia Rose Hines and Daniel Joseph Baker knocked it out of the park. Enjoy the insanity here.
BWW TV: Sneak Peek of Goodspeed's THE BIKINIS!
by BroadwayWorld TV - Aug 20, 2012
Goodspeed Musicals, the first two-time Tony Award-winning theatre in the country, presents the fab new musical The Bikinis will round out their three-show season. Destined to be a summer smash, this fun-loving, finger-snappin' blast-from-the-past is chock-full of hit tunes from the 60s and 70s. Don't miss The Bikinis, playing through September 2, 2012; it'll be a gas! BroadwayWorld brings you highlights from the show below!