Latest News on John Battista
Stage Credits
  [Off-Broadway]
1962
Messenger to Lady Macduff
  [Off-Broadway]
1962
Messenger from Cornwall
  [Off-Broadway]
1962
Attendant/ Courtesan/ etc...
Stage
Performances
  [Off-Broadway]
1962
Messenger to Lady Macduff
  [Off-Broadway]
1962
Messenger from Cornwall
  [Off-Broadway]
1962
Attendant/ Courtesan/ etc...
John Battista News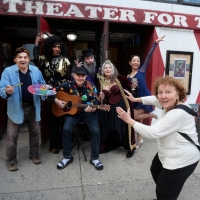 Over 190 Performances Set for Theater for the New City's 27th LOWER EAST SIDE FESTIVAL OF THE ARTS
by Chloe Rabinowitz - May 2, 2022
With the roster still building, Theater for the New City has currently scheduled over 190 performing arts organizations, independent artists, poets, puppeteers and film makers for its 27th annual Lower East Side Festival of the Arts, which will be mounted May 27 to 29 in and around Theater for the New City, 155 First Ave. (at E. 10th Street).
BWW Review: Peter Welch's LARRY AND LUCY A Work of Sheer Beauty at Theater for the New City
by Kristen Morale - Apr 14, 2022
A story of two people sets the stage for some wondrous things to happen. Each understands what the other is going through, and ultimately becomes what the other needs. The story of Larry and Lucy is such a story. An Uber driver jaded by life meets a teenage girl who has turned to drugs in her attempt to alleviate the unrelenting boredom of her life. Through their shared search for purpose do these two characters portray how unfortunate many are to suffer, but also how lucky are those who see their hopes finally realized in the form of fated companionship - by those who, they realize, can make things better.
BWW Reviews: The Conflicts of Fact, Fiction and Freedom in Solnik's THE UNAMERICAN
by Kristen Morale - Mar 18, 2022
Recently concluding performances at Theater for the New City, The UnAmerican questions the power that is supposedly given to those who believe they are above the consensus of the many. Directed by Joe John Battista, Solnik's play follows the troubled triad of relationships between Marilyn Monroe, Elia Kazan and Arthur Miller - three legendary figures who are criticized and tried for their Communist affiliation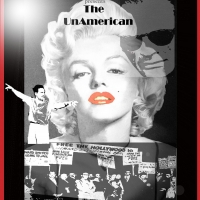 Theater for the New City to Present THE UNAMERICAN
by Chloe Rabinowitz - Jan 18, 2022
The little told story of Miller, Marilyn and Elia Kazan, the noted director who had been Miller's friend and Marilyn's lover, is the subject matter for The Unamerican, a new play written by Claude Solnik and directed by Joseph John Battista.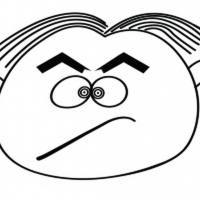 BWW Review: Comically Raging Politicians Take the Stage in 13th Street Rep's THE JERRY DUNCAN SHOW
by Kristen Morale - Mar 10, 2020
Are you a fan of politics and the constant tension of these dueling sides - tension that is comparable to that of the Coronavirus? Are you tired of keeping a straight face while watching said politicians duke it out? Do you happen to revel in seeing these people brought to shame by an instigative radio host who [in the meantime] must endure ongoing visits from his deceased mother? Then you're in luck! If the current (and future) state of affairs is enough to drive you slightly bonkers, where else to go for some comic relief than the theater - specifically the 13th Street Repertory Theater, where The Jerry Duncan Show is doling out much needed laughs at the iconic West Village venue for two weeks only.
BWW Review: Thomas Walters' Debut of the Dead At 13th Street Repertory Theater
by Kristen Morale - Jan 21, 2020
So you've found your family a nice plot in the middle of a cemetery, right where dear Grandpa Isaac was recently laid to rest. With nerve-wracking moments brought to you by the family TV set, a son who has little discretion when it comes to public acts of sexual affection and townsfolk who stop by as a reminder of how crazy life has become (or possibly always been), the Goats family has its hands full with matters of life and death. Faced with the mundaneness of life but with a foot in the underworld, Joe, Mary, Jesus and Mavis wait patiently for the resurrection of Isaac, who is expected to rise from his beautiful marble grave any day now. Botched prophesies, religious confusion, wacky characters a?? there is surely nothing not to love about this wonderful new play called HELP A HANDICAPPED GOD...TROT ACROSS THE UNIVERSE.
HELP A HANDICAPPED GOD TROT ACROSS THE UNIVERSE At 13th Street Repertory Theatre
by A.A. Cristi - Jan 15, 2020
Thomas Walters' 'Help A Handicapped God Trot Across the Universe,' directed by Joe John Battista, will open this Thursday, January 16 at The historic 13th Repertory Theatre, almost as if by some divine intervention.
BWW Review: The New Legacy of J.D. Salinger in Solnik's A LIFE IN THE RYE
by Kristen Morale - Nov 11, 2019
Presented by Two Tough Broads, directed by Joe John Battista and now in performances at the historic Theater for the New City, A Life In the Rye is truly an inspirational piece of theater that not only brings new life to J.D. Salinger's own story, but does so in a way that brings such dimensionality to a brilliant yet troubled life. One hundred years after the author's birth and following the opening of an exhibit at the New York Public Library to commemorate Salinger's life and work, Solnik's play is an unbiased and beautifully-crafted ode to this man that shows both the playwright's admiration as it does the truthful complexity of Salinger's life.
New Show about J.D. Salinger Debuts at Theater for the New City
by A.A. Cristi - Oct 11, 2019
Theater for the New City Executive Director Crystal Field is presenting 'A Life In The Rye,' a new play that looks at J.D. Salinger's life and the impact that 'The Catcher In The Rye' had on him, his fans, fanatics obsessed with the book and the world.