Latest News on Joel Ivany
Joel Ivany News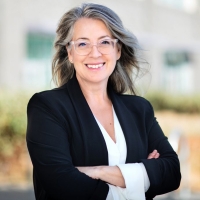 Edmonton Opera Announces Sue Fitzsimmons As New Executive  Director 
by A.A. Cristi - Jun 20, 2022
Sue Fitzsimmons joins the Edmonton Opera having recently held executive leadership roles at both  Medicine Hat College and the Northern Alberta Institute of Technology (NAIT). She is a long-time Edmontonian who believes in the power of creativity and the arts to build and sustain community.  
Edmonton Opera Announces 2022/2023 Season
by Chloe Rabinowitz - May 31, 2022
In the 22/23 season, Edmonton Opera will present a uniquely staged and choreographed performance of Pergolesi's Stabat Mater, a Home for the Holidays concert in December following the Opera's first holiday concert last year, and more.
CARMEN, MACBETH & More Announced for Canadian Opera Company 2022/2023 Season
by Chloe Rabinowitz - Apr 27, 2022
Three fan favourites, two riveting dramas, a new production of Verdi's Macbeth, and an exciting co-production with Vancouver Opera headline the Canadian Opera Company's 2022/2023 programming. View the full season schedule and learn how to get tickets.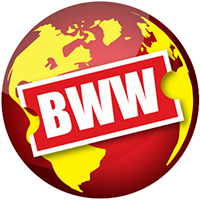 Toronto Symphony Orchestra to Present MESSIAH/COMPLEX
by A.A. Cristi - Nov 9, 2020
Premiering this December, the multi-award-winning innovative team at Against  the Grain Theatre (AtG) is proud to present a bold interpretation of Handel's Messiah, accompanied by and in partnership with the Toronto Symphony Orchestra (TSO), and co-directed by  Joel Ivany, the Founding Artistic Director of AtG, Reneltta Arluk, Director of Indigenous Arts  at Banff Centre for Arts and Creativity. Messiah/Complex will premiere online on December  13, 2020 on AtG TV.  
COC Marks Mainstage Success, Community Building, and Digital Expansion in 2019/2020 Season
by Chloe Rabinowitz - Oct 28, 2020
The Canadian Opera Company's 2019/2020 season marked a year of inspired mainstage programming, increased community engagement, and new digital initiatives, as reported today at the COC's Annual General Meeting by COC Board Chair Jonathan Morgan and COC General Director Alexander Neef.
New Faculty Announced for Banff Centre Opera Program
by A.A. Cristi - Sep 23, 2020
Banff Centre will build upon its work in recent years changing conversations about opera. In 2020-21, Joel Ivany, director of opera at Banff Centre since 2014, will be joined this season by two co-directors: Métis and French-Canadian composer, Ian Cusson, and American soprano, Karen Slack, and celebrating Indigenous and Black composers and librettists. 
The Canadian Opera Company Announces 2020/2021 Season!
by A.A. Cristi - Feb 10, 2020
For the first time in decades, a fully staged production of Richard Wagner's Parsifal will be presented in Canada, opening the Canadian Opera Company's monumental 2020/2021 season with a company premiere at the Four Seasons Centre for the Performing Arts. Cast with more than 100 singers, an orchestra of 110 musicians, and a nearly six-hour run-time, this journey of one knight's quest for the Holy Grail offers Canadian audiences a rare opportunity to experience Wagner's thrilling final masterpiece in Toronto, in a celebrated COC co-production directed by François Girard.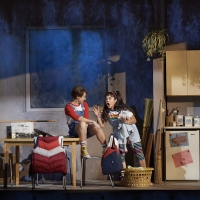 BWW Review: HANSEL AND GRETEL loses sight of its talented cast in an over-the-top, overwhelming production
by Isabella Perrone - Feb 10, 2020
The Canadian Opera Company's HANSEL AND GRETEL, directed by Joel Ivany, is a spectacularly detailed production; unfortunately, the sheer amount of things happening at every moment overwhelms the gorgeous music and talented cast.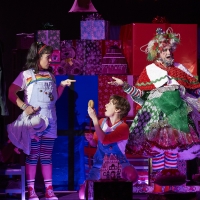 Photo Flash: Canadian Opera Company's New Production of HANSEL & GRETEL
by Chloe Rabinowitz - Feb 5, 2020
Everyday magic comes alive in a new production that transplants Hansel and Gretel's adventures from a wooded forest setting to modern-day Toronto. As the siblings make their way through a contemporary high-rise neighbourhood in search of food, they must rely on their wits – and each other – to outsmart danger along the way. All throughout, cutting-edge stage technology paints a picture of the characters' vivid imaginations, creating a theatrical experience unlike any other. Hansel & Gretel runs for seven performances at the Four Seasons Centre for the Performing Arts on February 6, 8, 11, 15, 16, 19, 21, 2020.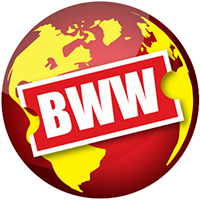 TSO Announces Gustavo Gimeno's First Season
by Stephi Wild - Feb 5, 2020
Incoming Music Director Gustavo Gimeno has set the tone for his first five years with the Toronto Symphony Orchestra (TSO) by launching a 2020/21 season that personifies his expansive artistic vision, intellectual curiosity and sense of adventure. Gustavo is driven by a passion for exploring how well-known works in the classical repertoire contrast and illuminate repertoire across various genres and styles. His season offers works of orchestral adventure that will appeal to Toronto audiences known to embrace a broad range of musical and artistic experiences. The TSO is entering its 99th season, and Gustavo Gimeno is the first new Music Director in 15 years.
Joel Ivany Videos