Latest News on Jacob Ben-Shmuel
Jacob Ben-Shmuel News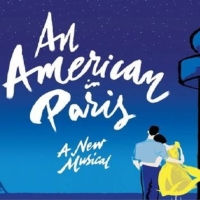 Review: AN AMERICAN IN PARIS is "S'Wonderful" at The Argyle Theater
by Nicholas Pontolillo - Oct 3, 2022
What did our critic think of AN AMERICAN IN PARIS at The Argyle Theater?
Photos: AN AMERICAN IN PARIS Opens at The Argyle Theatre
by Genevieve Rafter Keddy - Sep 19, 2022
AN AMERICAN IN PARIS is the final show of the season for Long Island's largest year-round professional theatrical venue, The Argyle Theatre. Check out photos from opening night below!
The Argyle Theatre to Present AN AMERICAN IN PARIS Beginning in September
by Chloe Rabinowitz - Sep 1, 2022
An American in Paris begins performances on September 15 in advance of its opening night on September 17 and will run through October 23, 2022 at The Argyle Theatre.
Review: Pittsburgh CLO Slightly Reinvents GODSPELL at Benedum Center
by Greg Kerestan - Jul 19, 2022
Pittsburgh's greatest musical theatre creation comes home, in a production that's something old, something new. If you're going to talk about musicals in Pittsburgh, let alone musicals FROM Pittsburgh, the story is ultimately going to revolve around Godspell. Created by bookwriter John-Michael Tebelak as his master's thesis at CMU circa the early 1970s, the musical quickly headed to Off-Broadway, with a brief Broadway run and a historic Toronto production that formed that roots of the seventies sketch comedy scene. Soon, there was a movie, and after that point, the little Jesus-clown musical from Pittsburgh was a worldwide sensation. Pippin, which shares composer Stephen Schwartz, had a similar Pittsburgh-to-Broadway trajectory, but a show as niche and nihilistic as Pippin will never be able to compete with the mix of loose hippie vibes, vaudeville throwbacks and old-time religion that give Godspell its heart.
LISTEN: Bryce Charles, Corey Jones and More Star in One Million Musicals' THE GOOD SHIP ANTIPHONY
by Chloe Rabinowitz - Mar 29, 2021
One Million Musicals' has announced their sixth production, 'The Good Ship Antiphony'! In the near future, wind-powered sailing vessels venture across the Earth's polluted oceans in order to rid the sea of filth and debris.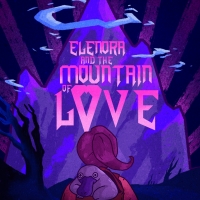 One Million Musicals Presents ELENORA AND THE MOUNTAIN OF LOVE
by Stephi Wild - Feb 23, 2021
In a fantastical world of magical magic and mythical monsters, of wondrous wizards and whimsical warriors, one woman sets forth on an epic quest to attain the one desire that has perpetually eluded her: romantic validation of her self-worth.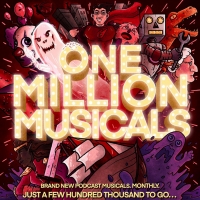 BWW Interview: Jacob Ben-Shmuel Shares How the ONE MILLION MUSICALS Podcast Creates a New Musical Each Month!
by Chloe Rabinowitz - Jan 19, 2021
The One Million Musicals podcast has found an exciting, innovative, and creative way to bring the world of musicals directly to you, releasing one brand new audio musical per month... with the ultimate vision being to release one million of them!
One Million Musicals Presents LADY JANE'S RADIO TAKEOVER
by Chloe Rabinowitz - Jan 18, 2021
One Million Musicals has released their new podcast musical today, Lady Jane's Radio Takeover! Lady Jane's Radio Takeover features book and lyrics by Jacob Ben-Shmuel and Alan Blake Bachelor, music by Jacob Ben-Shmuel, and orchestrations, arrangements, and additional music by Daniel Klintworth. 
THE BOOK OF MORMON to Say 'Hello!' to Schuster Performing Arts Center
by Alan Henry - Jul 12, 2019
Dayton, get ready to hear about the 'most amazing book' with The Book of Mormon, running Aug. 28 through Sept. 1. at the Schuster Performing Arts Center.
BWW Review: THE BOOK OF MORMON preaches at Broadway At The Hobby Center
by Brett Cullum - Jan 17, 2019
It is perversely funny, profane at many points, but in the end shows huge heart and calls for the virtue of love and service to your fellow man. It's not exactly a family-friendly show, but it is one your 16 year-old son would prefer to see over THE SOUND OF MUSIC.