Latest News on Jack Henry:
Latest News on Jack Henry
Stage Credits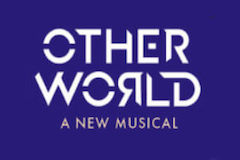 Other World
  [Regional (US)]
World Premiere, 2020
Performer
  [Broadway]
1910
Chorus
Willie
Jack Henry News
Black & White Gallery / Project Space to Present 'En Plein Air Reloaded: Green Fuse' Exhibition
by Chloe Rabinowitz - Jul 9, 2021
Black & White Gallery / Project Space will present the group exhibition En Plein Air Reloaded: Green Fuse. The show, which will be on view from July 23rd – August 29th will feature the works of artists including Cristina del Campo, Isadora Capraro, Megan Foster, Jack Henry, Michael Krondl, and the late Shimon Okshteyn.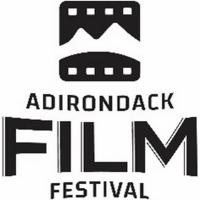 Adirondack Film Festival Announces World's-First In-Home Film Festival Experience: FILM FESTIVAL IN A BOX
by Chloe Rabinowitz - Sep 17, 2020
Adirondack Film Festival, in its 5th year of operation (produced by the Adirondack Theatre Festival), has invented a new way to bring the film festival experience into patrons' homes. Producing Artistic Director, Chad Rabinovitz, has announced the world's first Film Festival in a Box, available Oct. 15-18, 2020.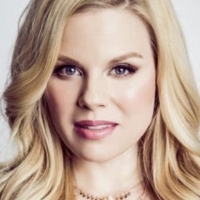 Megan Hilty, Norm Lewis, & Cheyenne Jackson Join Seth Concert Series For LIVE Performances
by Alan Henry - Jul 7, 2020
Producer Mark Cortale announced today that award-winning stars of the stage and screen Norm Lewis, Megan Hilty, and Cheyenne Jackson will join the line-up of talent slated to participate in The Seth Concert Series, the weekly virtual series based on Seth Rudetsky's international Broadway series that began at The Art House in Provincetown.
Final Casting Announced for Hunter Bell, Jeff Bowen and Ann McNamee's OTHER WORLD at Bucks County Playhouse
by Chloe Rabinowitz - Mar 6, 2020
Bucks County Playhouse has announced final casting for the world premiere production of the new musical-comedy adventure, 'Other World.' The musical, which celebrates the ability to find heroes in unexpected places, begins performances at the Playhouse on March 13 and run through April 11 with an official opening night on March 28.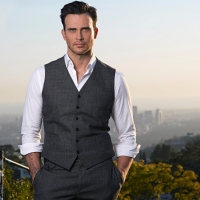 Cheyenne Jackson Will Make His UK Debut At Cadogan Hall
by Stephi Wild - Feb 14, 2020
Grammy-nominated stage, television and film actor, singer, and songwriter, Cheyenne Jackson, will perform his first ever UK concert at Cadogan Hall on Sunday 28 June at 2.30pm & 6.30pm.
BWW Review: CHESS at 11th Hour Theatre Company
by Alyssa Biederman - Jan 21, 2020
At times, concert productions can be dull. People holding binders at microphones can only do so much to illuminate a story. 11th Hour Theatre Company's Chess in concert bypasses these pitfalls by producing what turned out to be a showcase of Philadelphia's newest vocal talent -- talent that leaves the audience in awe.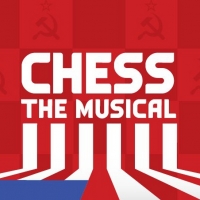 11th Hour Theatre Company Presents CHESS THE MUSICAL
by Chloe Rabinowitz - Dec 9, 2019
11th Hour Theatre Company presents CHESS THE MUSICAL. Music by Benny Andersson and Björn Ulvaeus of ABBA, lyrics by Tim Rice (Jesus Christ Superstar, Evita, Lion King, Aida), and book by Richard Nelson. The concert is directed by 11th Hour co-founder and producing Artistic Director, Michael Philip O'Brien, with music direction by Madison Auch. This riveting rock musical event will perform January 11th-19th at Christ Church Neighborhood House, and will feature seven professional actors alongside an ensemble of eight Temple University students. Tickets are $19-$37 and can be purchased online at www.11thhourtheatrecompany.org or by phone at 267-987-9865.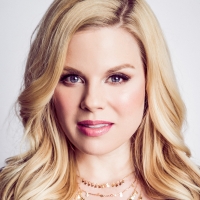 Megan Hilty and Cheyenne Jackson Join Forces for Performance at The Wallis Annenberg Center for the Performing Arts
by Chloe Rabinowitz - Dec 5, 2019
The Wallis Annenberg Center for the Performing Arts presents Broadway and TV stars MEGAN HILTY (Wicked, 'Smash') and CHEYENNE JACKSON (Xanadu, 'American Horror Story') as they join forces for a thrilling and personal evening highlighted by powerhouse Broadway showstoppers, American songbook classics and rare musical gems on Saturday, January 25, 2020, 7:30 pm, in The Wallis' Bram Goldsmith Theater. Although the performance is sold out, wait list requests are being accepted.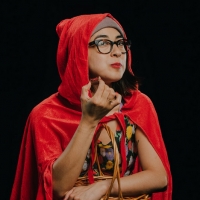 Theatre Horizon Celebrates 15 Years With The Return Of INTO THE WOODS
by Julie Musbach - Aug 12, 2019
Theatre Horizon, a professional theatre company located in Montgomery County, Pennsylvania, minutes from Center City Philadelphia, celebrates 15 years of serving the community in 2019.
Reading of ZACHARY HATES EVERYTHING Comes to Arden Theatre Company's Hamilton Family Arts Center
by Stephi Wild - Jul 27, 2019
Up and coming playwright, Dori Feinstein, has written a new play intended to discuss the gray areas of consent in a culture that doesn't teach it. Dori was recent seen as a PlayPenn intern as well as in the Tribe 12 Fellowship Program, their project for which was designed to create and cater to open dialogue on consent through theatre and this new play is a direct example of how to use theatre for such a process. Directed by new and devised director, Anastassia Vertjanova, who was recently seen directing Blues For A Red Nation and Footballs, this piece will explore how drugs, trauma, and youth can affect consent, sexuality, and healing.
Jack Henry Videos
Jack Henry Frequently Asked Questions
How many Broadway shows has Jack Henry been in?
Jack Henry has appeared on Broadway in 1 shows.
How many West End shows has Jack Henry been in?
Jack Henry has not appeared in the West End