Latest News on Jack Heifner
Stage Credits
  [Broadway]
1970
Ensemble
Writing
Bookwriter
Bookwriter
Bookwriter
Source Material
Stage
Performances
  [Broadway]
1970
Ensemble
Writing
Bookwriter
Bookwriter
Bookwriter
Source Material
Jack Heifner Awards and Nominations
Drama Desk Awards - 1976 - Outstanding New Play
Jack Heifner, Vanities
Jack Heifner News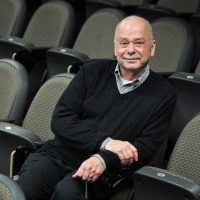 VANITIES' Jack Heifner To Host Online Playwriting Workshop
by Chloe Rabinowitz - Feb 28, 2022
Designed for both beginners and intermediate playwrights, the workshop will focus on the fundamentals of writing for the theatre and meet Sunday afternoons from 2:00 -4:00 PM via Zoom, March 27 through May 1.
Theatre Raleigh Hosts VANITIES Reunion Event Starring Sarah Stiles and Anneliese van der Pol
by Chloe Rabinowitz - Nov 23, 2020
Theatre Raleigh pushes the needle forward once again and presents another ambitious virtual extravaganza! Don't miss the Vanities Reunion Event with an exclusive three song concert of Vanities The Musical featuring the original off-Broadway cast.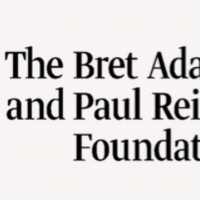 The Bret Adams and Paul Reisch Foundation Makes Grants Available for Theatre Writers In Response to the Health Crisis
by Chloe Rabinowitz - Apr 1, 2020
In response to the recent closure of theaters due to the COVID-19 pandemic, The Bret Adams and Paul Reisch Foundation has announced its decision to reinvent the means by which it will distribute the funds for their 2020 Idea Award for Theatre.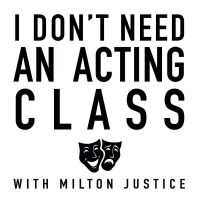 I DON'T NEED AN ACTING CLASS Podcast Hosted by Milton Justice to Be Released This Month
by Chloe Rabinowitz - Mar 4, 2020
I Don't Need an Acting Class, a new weekly podcast hosted by Academy and Emmy Award winner and celebrated acting teacher Milton Justice, will be released this month, beginning on March 10th, 2020. Based on his forthcoming book of the same name, the podcast seeks to demystify the craft of acting while answering the question, 'Why take an acting class?'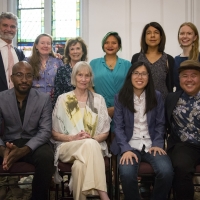 Photo Flash: The Bret Adams and Paul Reisch Foundation Presents 2019 IDEA AWARDS
by A.A. Cristi - Sep 24, 2019
The Bret Adams and Paul Reisch Foundation present the 2019 Idea Awards for Theatre.
2019 IDEA AWARDS Recipients Announced
by A.A. Cristi - Sep 4, 2019
a??a??a??a??a??a??a??The Bret Adams and Paul Reisch Foundation is pleased to announce the recipients of their 2019 Idea Awards for Theatre; three grants awarded to adventurous new voices in playwriting and musical theatre, as well the visionary playwrights who have inspired and blazed trails before them.
BWW Review: VANITIES at Elite Theatre Company
by Cary Ginell - Jul 2, 2019
'Vanities' traces the lives of three Texas high school cheerleaders, as their personalities diverge in five-year increments, ending in 1974.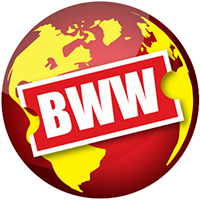 Imagination Theater Presents VANITIES
by A.A. Cristi - Jan 15, 2019
Imagination Theater is pleased to announce Vanities written by Jack Heifner and directed by Alisyn Gularte. A play about women, directed by women. Vanities is a fast-moving comedy in three scenes chronicling the lives of three women from the 1960's through the 1970's. We see them grow and develop in high school, then as sorority sisters in college, and lastly as adults. As the times change drastically, so does their friendship, but wil it stand the test of time?

Meet the Cast of THE BOYS IN THE BAND- Now in Previews!
by Julie Musbach - Apr 30, 2018
Directed by Joe Mantello and produced by Ryan Murphy and David Stone, The Boys in the Band will play a strictly limited 15-week Broadway engagement at the Booth Theatre, beginning previews today, April 30. Get to know the cast below as they begin Broadway performances!

Tom Hanks and Rita Wilson Join HENRY IV at The Shakespeare Center of Los Angeles
by A.A. Cristi - Feb 12, 2018
The Shakespeare Center of Los Angeles (SCLA), under the artistic direction of Ben Donenberg, returns to The Japanese Garden on the West Los Angeles VA Campus with a new production - 'Henry IV' - condensing two of Shakespeare's plays and staged by Tony Award winning director Daniel Sullivan.  The world-class acting company includes Tom Hanks as Falstaff and Rita Wilson; with additional cast members to be announced shortly, as confirmed.  Tom Ware is the executive producer.
Jack Heifner Videos
STAGE TUBE: Sneak Peek of ACT's VANITIES
by BroadwayWorld TV - Feb 16, 2011
The 5th Avenue Theatre and ACT -A Contemporary Theatre announce the Northwest premiere of Vanities: A New Musical, running at ACT from February 4 to May 1, 2011.
Jack Heifner Frequently Asked Questions
How many Broadway shows has Jack Heifner been in?
Jack Heifner has appeared on Broadway in 1 shows.
How many West End shows has Jack Heifner been in?
Jack Heifner has not appeared in the West End
What awards has Jack Heifner been nominated for?
Outstanding New Play (Drama Desk Awards) for Vanities .
How many shows has Jack Heifner written?
Jack Heifner has written 3 shows including Leader of the Pack (Bookwriter), Smile (Bookwriter), Vanities (Bookwriter).