Latest News on Gwyneth Herbert
Gwyneth Herbert News
Cast Announced For THE NUTCRACKER at the Bristol Old Vic, Plus Final Details Of Tom Morris' Farewell Season
by Stephi Wild - Sep 28, 2022
Bristol Old Vic's 2022 Programme was announced in January as Tom Morris' Farewell Season under the title; 'ÄúBuilding a platform for the future.'ÄĚ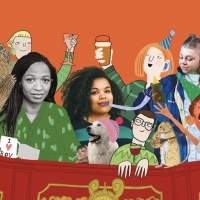 Bristol Old Vic Announces Autumn Season 2022
by Stephi Wild - Jul 6, 2022
As we all feel our way towards post-pandemic recovery, Bristol Old Vic continues to build the foundations for a strong future with the completion of a dazzling year of high-quality drama.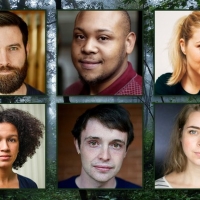 Full Cast Announced For Bristol Old Vic's New Christmas Show ROBIN HOOD: THE LEGEND OF THE FORGOTTEN FOREST
by Stephi Wild - Oct 7, 2021
Cast announced for Bristol Old Vic's new Christmas show with The Wardrobe Ensemble Bristol Old Vic today announced the cast for its brand-new Christmas production, teaming up with one of the city's most celebrated companies; multi-award-winning The Wardrobe Ensemble. Robin Hood: The Legend of the Forgotten Forest is a fresh spin on the legendary Christmas favourite and will be the next chapter in Bristol Old Vic's long-running and hugely popular series of blockbuster Christmas family shows.
THE GRINNING MAN Will Launch Bristol Old Vic's New On Demand Season
by Stephi Wild - Nov 13, 2020
Bristol Old Vic today announced the five much-loved hit productions from its back catalogue to watch on-demand throughout lockdown and over Christmas from the comfort of your sofa.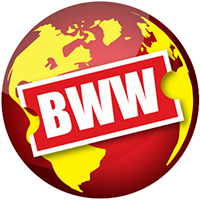 Bristol Old Vic's Lockdown Winter-Warmer Season Announced
by Stephi Wild - Nov 5, 2020
Bristol Old Vic today launched the second season of its digital offer, Bristol Old Vic At Home. This online 'Äúvirtual theatre'ÄĚ brings together a second season of hits and classic shows from our back catalogue (available to view via our website with a Season Pass) alongside live-streamed theatre events, determined to see its audiences through to the end of 2020 and throw some COVID-defying light into a theatre-less winter.
BWW Review: FRANCES RUFFELLE LIVE(S) IN NEW YORK Is Unapologetically Original at The Green Room 42
by Stephen Mosher - Sep 16, 2019
Tony award winner for Les Miserables has created an evening of cabaret theater worthy of your time and attention and will be playing NYC, SF and LA with it, as a really early holiday present to be experienced any time of the year.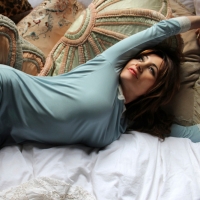 Frances Ruffelle Returns to The Green Room 42 Starting 9/14
by Julie Musbach - Sep 11, 2019
THE GREEN ROOM 42 has announced the return of Tony Award winner Frances Ruffelle and the monthly residency of her solo theater piece a?oeFrances Ruffelle LIVEs in New Yorka?? this weekend.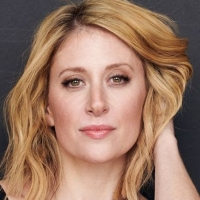 Caissie Levy, Andy Mientus, and More Slated for Fall Lineup at Feinstein's at the Nikko
by Julie Musbach - Aug 26, 2019
Today, Feinstein's at the Nikko announced an exciting lineup of artists who will take the stage at San Francisco's premier intimate nightclub this fall.

Arts Charity Announces Artist Chosen To Create New Work As Part Of Major Regional Project
by Julie Musbach - May 22, 2019
Warrington's leading arts charity has announced the artist chosen to create brand new work as part of a major regional project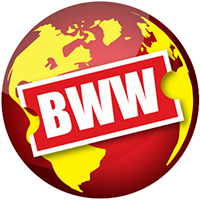 New Shows Announced As Part Of Bristol Old Vic's Jun 2019 'Ä" Jan 2020 Season
by Stephi Wild - May 20, 2019
Bristol Old Vic's Jun 2019 - Jan 2020 season brochure was launched today, revealing some new additions to the tantalising list of productions already on sale.
Gwyneth Herbert Videos