Latest News on Guy Unsworth
Guy Unsworth News
Mercury Theatre Announces SLEEPING BEAUTY as 2023 Pantomime
by Stephi Wild - Mar 17, 2023
After two years of record-breaking sales, Mercury Theatre today announce their new pantomime for Christmas 2023, Sleeping Beauty, which is now on sale.  The production will star pantomime royalty and Mercury Theatre regulars Antony Stuart-Hicks and Dale Superville.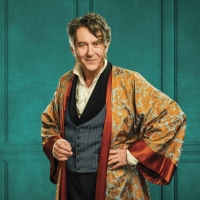 Original Theatre to Host BEING MR. WICKHAM Talkback with Adrian Lukis and Host Terri Paddock
by A.A. Cristi - Mar 3, 2023
Original Theatre, the multi award-winning London and Suffolk based theatre company, will return to Brits Off Broadway, 59E59 Theaters' annual celebration of UK theatre, for its 2023 Season, presenting the critically acclaimed productions The Habit of Art from 29 April – 28 May and Being Mr Wickham from 25 May – 11 June.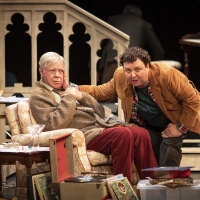 59E59 Theaters to Present Brits Off Broadway 2023 Season Featuring BREATHLESS, THE HABIT OF ART & More
by Chloe Rabinowitz - Feb 28, 2023
59E59 Theaters has announced productions for the Brits Off Broadway 2023 Season, their annual celebration of U.K. theatre.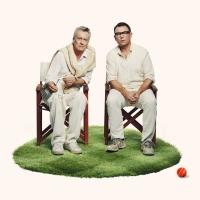 Original Theatre Presents The Stage Tour Of Shomit Dutta's STUMPED
by Stephi Wild - Feb 16, 2023
With a game of cricket and two of the greatest playwrights at its heart, Original Theatre's stage premiere of Shomit Dutta's witty new play Stumped will tour in 2023 to Theatre Royal Bath (23 – 27 May), Cambridge Arts Theatre (5 – 10 June) and Hampstead Theatre (16 June – 22 July). 
Shomit Dutta's STUMPED Will Be Streamed Live From Lord's Starring Stephen Tompkinson and Andrew Lancel
by Stephi Wild - Jun 14, 2022
Live streaming from Lord's Cricket Ground on Saturday 10 September 2022 at 7pm, Stumped will star Stephen Tompkinson (Brassed Off, Drop The Dead Donkey, DCI Banks, Wild at Heart) as Samuel Beckett and Andrew Lancel (Coronation Street, The Bill) as Harold Pinter. 
Joe Pasquale Will Lead the Cast Of SOME MOTHER DO 'AVE 'EM At St Helens This Summer
by Stephi Wild - Mar 1, 2022
The highly acclaimed UK tour of Some Mothers Do 'Ave 'Emis heading to St Helens Theatre Royal this Summer with a star-studded cast.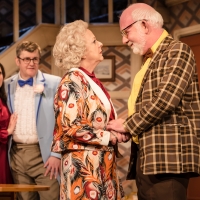 Full Cast and Further Dates Added For The Tour Of SOME MOTHERS DO 'AVE 'EM
by Stephi Wild - Feb 21, 2022
The producers of the highly acclaimed UK tour of Some Mothers Do 'Ave 'Em have announced the casting of Susie Blake returning as Frank's disapproving mother-in-law Mrs Fisher, Moray Treadwell as Mr Luscombe/Mr Worthington, James Paterson as Father O'Hara and Ben Watson as Desmond/Constable.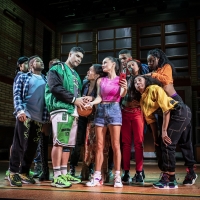 BWW Review: BRING IT ON THE MUSICAL, Southbank Centre
by Charlie Wilks - Dec 15, 2021
The smash hit Broadway musical back flips into London's Southbank Centre, before heading out on a 2022 tour. Inspired by the film of the same name, this is a story of fierce friendships being forged in the most unlikely of places. When challenges push you to your edge, you really realise who is on your team. Packed with vibrant stunts, thrilling choreography and you guessed it, lots of cheer, this musical oozes electricity.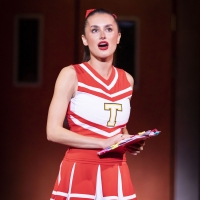 Photos: First Look at Amber Davies, Louis Smith & More in BRING IT ON THE MUSICAL
by Chloe Rabinowitz - Dec 2, 2021
BRING IT ON THE MUSICAL stars musical theatre and TV star Amber Davies as 'Campbell' and four-time Olympic medallist Louis Smith as 'Cameron'. The show opens at the Southbank Centre's Queen Elizabeth Hall, London on Wednesday 8 December 2021, following performances at Peterborough New Theatre and ahead of a UK tour in 2022.
BEING MR. WICKHAM Comes To The Belgrade Later This Month
by Stephi Wild - Sep 1, 2021
Have you ever wondered what happened to the lovable rogue at the end of Jane Austen's classic novel Pride and Prejudice? Well now's your chance to find out. From Thurs 30 Sept - Sat 2 Oct, the Original Theatre Company present Being Mr Wickham at the Belgrade Theatre.