Latest News on Greg Williams
Stage Credits
  [Broadway]
1907
George Oramos
Productions
[Broadway, 1981]
Horn
Greg Williams News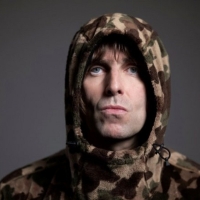 Liam Gallagher Debuts New Track and Announces Extra Tickets for Shows
by Marissa Tomeo - Apr 1, 2022
Liam Gallagher's third solo studio album 'C'MON YOU KNOW' (out May 27th) looks set to be one of the biggest album events of the year. Anticipation for the album was ignited with the lead single 'Everything's Electric', which powered into the Top 20 as Liam's biggest solo hit so far.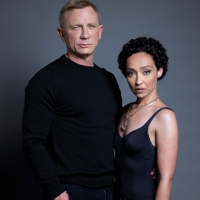 Daniel Craig and Ruth Negga Will Lead MACBETH on Broadway in March 2022
by Stephi Wild - Sep 29, 2021
A new production of Macbeth is headed to Broadway next year, starring Daniel Craig in the title role, alongside Ruth Negga making her Broadway debut as Lady Macbeth. Find out more about the production and how to get tickets.
BWW Review: AMERICAN SON takes audiences on emotional ride at Theatre Baton Rouge
by Tara Bennett - Sep 30, 2020
Imagine being the parent of a perfect son, who is active in his private school, earns top scores on his SATs, and is heading to West Point in a month. Then one night, he goes missing, and it is unheard of for him not to let you know about his whereabouts. Then you find yourself in a police station trying to find out information about an incident with your son. Now imagine your son is black.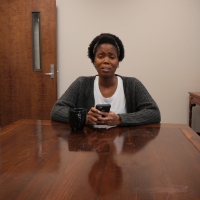 BWW Previews: AMERICAN SON at Theatre Baton Rouge
by Tara Bennett - Sep 18, 2020
A powerful production of AMERICAN SON officially kicks off Theatre Baton Rougea??s 75th season by uniting arts and activism. Performances will run September 24-October 4, 2020.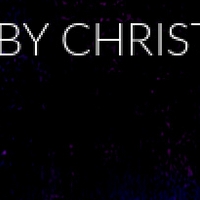 Theatre Baton Rouge Will Present AMERICAN SON
by Stephi Wild - Aug 20, 2020
Theatre Baton Rouge has announced it will present a production of American Son with a socially-distanced audience.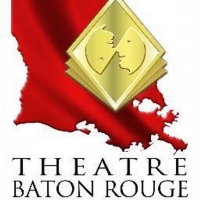 Theatre Baton Rouge Will Hold Zoom Auditions for AMERICAN SON
by BWW News Desk - Jun 30, 2020
Zoom auditions for AMERICAN SON at Theatre Baton Rouge will be held on Saturday, July 25, 2020, beginning at 2 PM. Possible Call-Backs on Sunday, July 26, 2020, at 2:00 PM. Please prepare a dramatic monologue (under 90 seconds).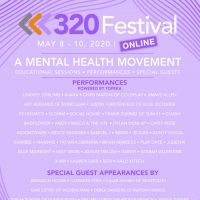 320 Festival Announces Daily Schedule + Additional Performance From Jimmie Allen
by A.A. Cristi - May 7, 2020
This weekend, the inaugural 320 Festival will be taking place fully online from May 8-10. As the three-day broadcast rapidly approaches, 320 Festival has announced the daily schedule for the event, as well as an additional performance from Jimmie Allen.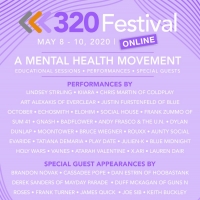 320 Festival Announces Performances By Chris Martin Of Coldplay, Kiiara, and More
by Stephi Wild - May 2, 2020
Conversations surrounding mental health will be coming directly into people's homes through the inaugural 320 Festival, now happening completely virtually May 8th-10th.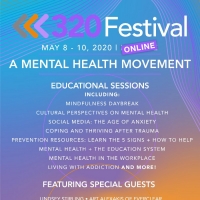 Talinda Bennington And Kevin Lyman Announce 320 Festival Online
by Kaitlin Milligan - Apr 15, 2020
Earlier this year, Kevin Lyman (Founder of the Vans Warped Tour, USC Professor, and CEO of the Kevin Lyman Group and Unite the United) and Talinda Bennington (Co-Founder of 320 Changes Direction) announced a one-of-a-kind festival aimed at changing the way we talk about mental health, 320 Festival.

FOUR WEDDINGS AND A FUNERAL Cast Reunite for RED NOSE DAY
by Kaitlin Milligan - Feb 6, 2019
Hugh Grant, Andie MacDowell, Kristin Scott Thomas and more reunited for 'One Red Nose Day and a Wedding,' a special short film to air exclusively as part of 'The Red Nose Day Special' on Thursday, May 23 (8-11 p.m. ET) on NBC. 
Greg Williams Videos
VIDEO: NFL's DeMaurice Smith Visits CBS THIS MORNING
by Claire Hannum - Dec 12, 2012
NFL Players Association Executive Director DeMaurice Smith discussed the ruling to overturn the New Orleans Saints Bountygate player suspensions and urged the NFL to apologize in an interview with co-hosts Charlie Rose and Norah O'Donnell that was broadcast live today Dec. 12, 2012, on CBS THIS MORNING on the CBS Television Network (7:00 AM - 9:00 AM). Watch the interview in its entirety below!
Greg Williams Frequently Asked Questions
How many Broadway shows has Greg Williams been in?
Greg Williams has appeared on Broadway in 1 shows.
How many West End shows has Greg Williams been in?
Greg Williams has not appeared in the West End