Latest News on Gary Marshall
Gary Marshall News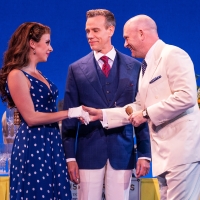 Interview: Matthew Stocke of PRETTY WOMAN Coming to Ottawa's National Arts Centre November 15th to 20th
by Courtney Castelino - Nov 13, 2022
We chatted about his role, movies to musical adaptations, and the challenges of touring.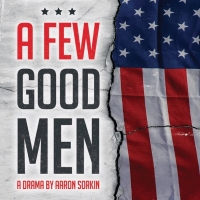 A FEW GOOD MEN to be Presented at La Mirada Theatre in October
by Chloe Rabinowitz - Sep 27, 2022
La Mirada Theatre for the Performing Arts and McCoy Rigby Entertainment will present the second show of their 2022-2023 season, the rarely produced and widely acclaimed military masterpiece A FEW GOOD MEN, written by Aaron Sorkin and directed by Casey Stangl.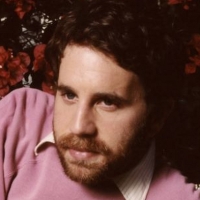 Interview: Ben Platt Talks 'Reverie' Tour & Performing After the Pandemic
by Michael Major - Sep 23, 2022
BroadwayWorld caught up with Platt to discuss what audiences can expect from the new tour, the difference between performing for concert audiences opposed to musical theatre audiences, and what he's most looking forward to when taking on the role of Leo Frank in the upcoming City Center production of Parade.
Sally Struthers to Star in Newly-Revised, London Version of MEL BROOKS' YOUNG FRANKENSTEIN at La Mirada Theatre
by Chloe Rabinowitz - Jul 25, 2022
La Mirada Theatre for the Performing Arts & McCoy Rigby Entertainment will present Sally Struthers starring as "Frau Blücher" in the Southern California premiere of Mel Brooks' YOUNG FRANKENSTEIN. Mel Brooks' YOUNG FRANKENSTEIN will preview on Friday, September 16 at 8 pm & Saturday, September 17 at 2 pm (with a press opening on Saturday, September 17 at 8 pm.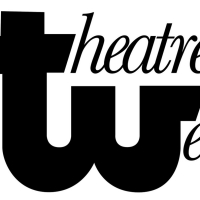 SHE'S NOT THERE Comes to Theatre West This Month
by Stephi Wild - Jul 21, 2022
​​​​​​​She's Not There is about Rob and Anna. When Rob meets Anna, he thinks she is the one. When Anna meets Rob, she thinks she can finally be happy. But there is a third party in the relationship that may destroy their union. Every night a shadowy monster called The Form seeps from the walls of Anna's apartment and tries to kill her. This play anthropomorphizes depression and explores how mental illness can devastate a person and the lives of those around them.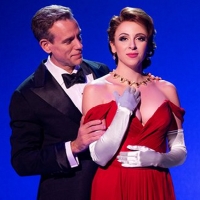 BWW Review: Dazzling PRETTY WOMAN THE MUSICAL Stops At Straz Center For The Performing Arts
by Drew Eberhard - May 18, 2022
Anyone who has been immersed in "Pop Culture" over the last 30+ years has seen, heard, or knows every line and sequence of the 1990 Romantic Comedy Pretty Woman starring the iconic duo of Richard Gere and Julia Roberts. Read our critic's review of the new stage musical.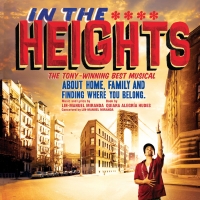 IN THE HEIGHTS to be Play La Mirada Theatre This June
by Chloe Rabinowitz - May 12, 2022
From the songwriting genius behind Hamilton, Encanto, and Moana, Lin Manuel-Miranda, LA MIRADA THEATRE FOR THE PERFORMING ARTS & McCOY RIGBY ENTERTAINMENT will present his first acclaimed celebration of family and community, IN THE HEIGHTS.
BWW Review: PRETTY WOMAN - THE MUSICAL at Providence Performing Arts Center
by Jay Pateakos - Oct 13, 2021
I'm not the biggest fan of romantic comedies-so predictable and just too much, well, drama you know? Probably why the movie studios have shied away from these over the past 18 months. Who needs more depression? But THE 1990 PRETTY WOMAN has always been a rare feather in the Rom Com hat and the launching of the North American Tour of PRETTY WOMAN: THE MUSICAL at the Providence Performing Arts Center proved no different.
TV Icon Cindy Williams At The Wick In ME, MYSELF, AND SHIRLEY
by A.A. Cristi - Jun 3, 2021
The Wick Theatre will present the world premiere of Cindy Williams' one-woman show, Me, Myself and Shirley.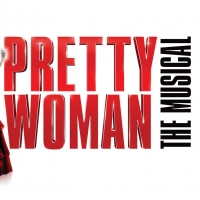 Audizioni per PRETTY WOMAN il Musical di Stage Entertainment Italia
by Andrea Domanico - Apr 14, 2021
Dopo il debutto a Chicago e a Broadway nel 2018, ad Amburgo nel 2019 e nel West End nel 2020 Pretty Woman il musical è pronto ad arrivare al Teatro Nazionale. Indetto il BANDO DI AUDIZIONE per ENSEMBLE.