Latest News on Gary Bartz
Gary Bartz News
Flushing Town Hall to Present OCTOGENARIAN WOMEN OF JAZZ During Women's History Month
by Chloe Rabinowitz - Mar 6, 2023
On Friday, March 24 at 8 PM, Flushing Town Hall will present Octogenarian Women of Jazz during Women's History Month.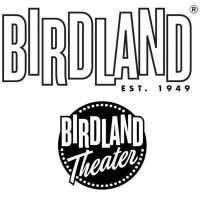 Kurt Elling and Danilo Perez, Paloma, Frank Perowsky Orchestra, And More Coming Up At Birdland
by A.A. Cristi - Nov 25, 2022
Get details for all the jazz programming at Birdland Jazz Club and Birdland Theater running November 29 through December 11. 
Berklee Institute Of Jazz and Gender Justice & MassArt Art Museum Premiere New Work By Student Composers
by Stephi Wild - Oct 18, 2022
Hear the heroic story of Elizabeth "Mumbet" Freeman come to life in the world premiere performances of original compositions written by students and performed by musicians from the Berklee Institute of Jazz and Gender Justice on Saturday, October 29 at 1:30 p.m. at the MassArt Art Museum (MAAM), 621 Huntington Avenue, Boston.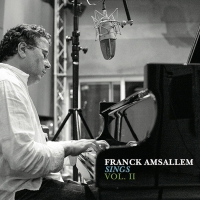 Covenant Winery Summer Concert Series Debuts Memorial Day Weekend 2022
by A.A. Cristi - May 10, 2022
The Covenant Winery Summer Concert Series kicks off Memorial Day weekend in Berkeley with acclaimed French/American jazz pianist, composer and arranger Franck Amsallem. Franck has recorded ten CDs under his own name as well as a collaboration, 'New York Stories,' with (Berkeley's own) Joshua Redman, Roy Hargrove, and Danny Gatton on Blue Note.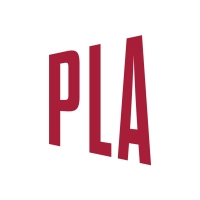 Jazz, World Music, Early Music, Theatre, Family Fun & More Announced for Penn Live Arts 2022-23 Season
by Chloe Rabinowitz - May 6, 2022
Penn Live Arts has announced its 2022-23 season, curated by Executive and Artistic Director Christopher A. Gruits, and celebrating 50 years of exceptional, multi-disciplinary performing arts at the University of Pennsylvania.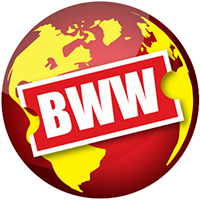 The Flynn Announces The 2022 Burlington Discover Jazz Festival Lineup
by Stephi Wild - Apr 27, 2022
The 2022 Burlington Discover Jazz Festival—produced by the Flynn in association with Burlington City Arts, and presented by New England Federal Credit Union—takes place June 3-12, with events all over Downtown Burlington and beyond. The Flynn will welcome Michael Mwenso, leader of the captivating band Mwenso & The Shakes and co-founder of Electric Root, and his creative partner Jono Gasparro as the curators for this year's festival.
Dizzy's Club Announces May and June Lineup
by Chloe Rabinowitz - Apr 18, 2022
Jazz at Lincoln Center announced its May and June 2022 programming at Dizzy's Club, featuring a diverse lineup of club favorites and rising stars alongside the launch of a new concert series, special events, and celebrations of giants of jazz history from Slide Hampton and Ralph Peterson to Duke Ellington, Charlie Parker, and Thelonious Monk.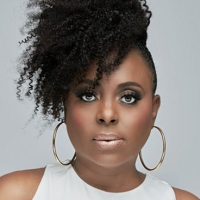 CeeLo Green & Ledisi to Headline San Jose Jazz Summer Fest 2022
by Michael Major - Mar 23, 2022
San Jose Jazz Summer Fest 2022 is thrilled to officially announce today its initial round of confirmed artists including CeeLo Green; Ledisi; Judith Hill; Javon Jackson's 'Charlie Parker at 100,' Ft. Gary Bartz, Charles McPherson & Donald Harrison; The Brubeck Brothers; Telmary & Friends; Joel Ross; Takuya Kuroda Quintet; and more.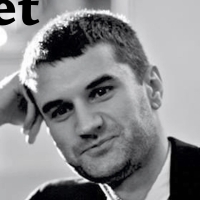 New York Jazz Master With New Hampshire Roots Comes Home
by A.A. Cristi - Mar 7, 2022
He was born and raised in Hudson, New Hampshire. He moved to New York to attend NYU and fine-tune his jazz skills. Now an acclaimed jazz musician, Alex Minasian returns to his home state this Friday, March 11, to perform at Jaffrey's The Park Theatre with his star-filled quartet.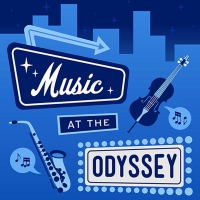 Music Director John Snow Returns To Curate & Emcee 'Music At The Odyssey' in March
by Stephi Wild - Feb 23, 2022
Bass player John Snow returns to curate, music direct and emcee the March 4 edition of Odyssey Theatre Ensemble's live Music at the Odyssey series. Music at the Odyssey offers a unique roster of musical artists across different spectrums, from jazz to folk to R&B to pop, at the Odyssey's three-theater complex located in a converted West Los Angeles warehouse.