Latest News on Florence Ballard
Latest News on Florence Ballard
Stage Credits
  [Broadway]
1946
Performer
Florence Ballard News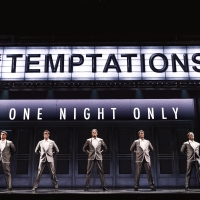 Review: Broadway's AIN'T TOO PROUD: THE LIFE AND TIMES OF THE TEMPTATIONS Brings Motown to Music Hall
by Emily Short - Sep 10, 2022
Watch The Temptations' journey through the limelight and witness them change the music industry forever. Origin story, history lesson, live concert–this is AIN'T TOO PROUD: THE LIFE AND TIMES OF THE TEMPTATIONS. Music Hall at Fair Park. September 6-18.
Will Swenson, Mark Jacoby, Robyn Hurder & More to Lead A BEAUTIFUL NOISE, THE NEIL DIAMOND MUSICAL on Broadway
by Chloe Rabinowitz - Sep 6, 2022
The cast has been announced for A Beautiful Noise, The Neil Diamond Musical which will begin preview performances Wednesday, November 2 ahead of a Sunday, December 4 opening night at Broadway's Broadhurst Theatre.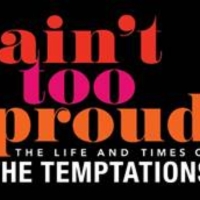 AIN'T TOO PROUD Comes to The Fabulous Fox Next Month
by Stephi Wild - Aug 8, 2022
The Fabulous Fox Theatre and the producers of the Broadway smash hit musical AIN'T TOO PROUD – THE LIFE AND TIMES OF THE TEMPTATIONS have announced  full casting for the First National Tour coming to St. Louis at the Fabulous Fox Theatre September 20 – October 2.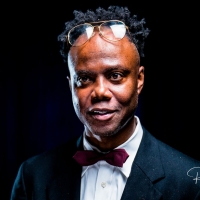 Vincent Victoria Has Two Plays to be Read at The National Black Theatre Festival
by Stephi Wild - Jun 30, 2022
Playwright Vincent Victoria, known for writing plays about historical African American figures from the past , has two of his plays selected to be read at the prestigious National Black Theatre Festival in  August in Winston-Salem North Carolina.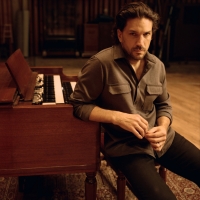 Complete Cast Announced For Pre-Broadway A BEAUTIFUL NOISE, THE NEIL DIAMOND MUSICAL Starring Will Swenson
by Stephi Wild - May 2, 2022
Meet the complete cast for A Beautiful Noise, The Neil Diamond Musical, as rehearsals began in New York ahead of the musical's world premiere, pre-Broadway engagement this summer at Boston's Emerson Colonial Theatre.
Diana Ross and the Supremes Tribute Next Up at The Encore!
by A.A. Cristi - Mar 1, 2022
From Ain't No Mountain High Enough to Stop, In the Name of Love, you'll want to be there when the music of DIANA ROSS AND THE SUPREMES hits The Encore stage this month!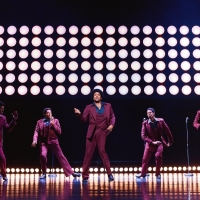 BWW Review: AIN'T TOO PROUD National Tour Comes To Ft. Lauderdale
by Richard Cameron - Feb 22, 2022
Temptations Moves and Music Magnified in Broadway National Tour. AIN'T TOO PROUD - THE LIFE and TIMES of the TEMPTATIONS is captivating Broadway's Musical Lovers. Don't miss this gifted cast and Tony Award winning Musical. Direct from Broadway company are Marcus Paul James as Otis Williams and Elijah Ahmed Lewis as David Ruffin. The cast features James T Lane as Paul, Jalen Harris as Eddie Kendricks, and Harrell Holmes Jr. as Melvin Franklin. The National Tour is currently running till 2023. For more info visit www.Ainttooproud.com
BWW Review: Catharsis and Spangles: DREAMGIRLS, ArtsCentric Style
by Jack L. B. Gohn - Nov 29, 2021
Let's stipulate that book writer and lyricist Tom Eyen and composer Henry Krieger were not Sondheim. What they gave us in Dreamgirls was serviceable, not brilliant, the result of a long development process largely aimed at repairing holes in the melodrama. The result: the company that puts on the show has a heavy lift indeed. But I have to say that ArtsCentric proves to have very strong arms.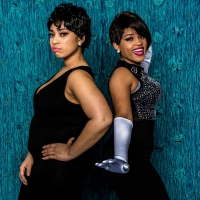 BWW Review: DREAMGIRL DEFERRED Dares to Dream at Vincent Victoria Presents
by Brett Cullum - Feb 21, 2020
Every generation seems to have their Florence Ballard - ultra talented singers who get tossed aside because they don't fit a look or a concept of what a record label wants in its catalog.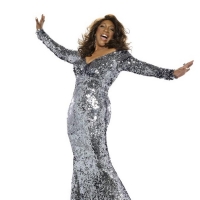 THE FOUR TOPS & MARY WILSON Will Play the King Center
by Sarah Jae Leiber - Feb 17, 2020
THE FOUR TOPS deliver an intimate evening of timeless hits that will have the entire audience dancing in their seats. Always a hit in concert, The Four Tops have toured incessantly over the decades, a towering testament to the enduring legacy of the MOTOWN Sound they helped shape and define. The Tops are inductees into the Rock & Roll Hall of Fame, with 24 top 40 Pop hits to their credit, including a?oeBaby, I Need Your Loving.a?? Their songs, soulful and bittersweet, were successes on the pop charts, the R & B charts and in the United Kingdom. a?oeI Can't Help Myself (Sugar Pie, Honey Bunch),a?? a No. 1 R & B and pop smash in 1965, is one of Motown's longest-running chart toppers; it was quickly followed by another longtime favorite, a?oeIt's the Same Old Song.a?? Their commercial peak was highlighted by a romantic trilogy: the No. 1 a?oeReach Out I'll Be There,a?? a?oeStanding in the Shadows of Love,a?? and a?oeBernadette.a?? Other Tops hits include a?oeAsk the Lonely,a?? a?oeShake Me, Wake Me (When it's Over),a?? a?oeSomething About You,a?? a?oeAin't No Woman (Like the One I've Got),a?? a?oeStill Waters Run Deep,a?? a?oeWhen She was My Girl,a?? and a?oeWalk Away Renee.a?? The Four Tops bring a high energy show packed with the smooth moves, sweet harmonies and powerful vocals that made them one of Motown's most successful supergroups of all time. Their live show is not to be missed!
Florence Ballard Videos
BWW TV: Berry Gordy, Charles Randolph-Wright, Beverley Knight and More Chat West End's MOTOWN on the Red Carpet
by BroadwayWorld TV - Mar 9, 2016
Last night (8 March 2016) marked the opening of the West End production of MOTOWN THE MUSICAL. With music and lyrics from the legendary Motown catalogue and book by Motown founder Berry Gordy, MOTOWN THE MUSICAL is directed by Charles Randolph-Wright. Last month, due to public demand, a further 200,000 tickets were released for sale taking bookings at the Shaftesbury Theatre to 18 February 2017. Click below to watch the stars strut the red carpet, including Gordy, director Randolph-Wright, Beverley Knight and more!
Florence Ballard Frequently Asked Questions
How many Broadway shows has Florence Ballard been in?
Florence Ballard has appeared on Broadway in 1 shows.
How many West End shows has Florence Ballard been in?
Florence Ballard has not appeared in the West End