Latest News on Edward Kemp
Stage Credits
  [West End]
Original London Production, 1972
Bertie (Royal Child, 1851)
Child
Writing
Editor
Edward Kemp News
Photos: DEAR EVAN HANSEN Takes its Final Bows on Broadway
by Bruce Glikas - Sep 19, 2022
Dear Evan Hansen, the Tony, Grammy and Olivier Award-winning musical, played its final Broadway performance on September 18, 2022. Check out photos of the cast taking their final Broadway bows!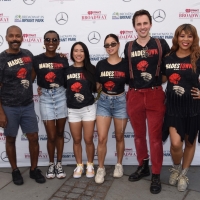 Photos: PHANTOM, DEAR EVAN HANSEN, HADESTOWN, and More Take the Stage at Broadway in Bryant Park
by Genevieve Rafter Keddy - Aug 12, 2022
Broadway in Bryant Park is back! iHeartMedia New York's 106.7 LITE FM returned yesterday for the second performance in the 2022 season of the beloved series. Check out photos of the casts of Dear Evan Hansen, Between the Lines, Hadestown, The Phantom of the Opera, and Chicago!
Photos: STRANGER THINGS Star Gaten Matarazzo Joins DEAR EVAN HANSEN On Broadway!
by A.A. Cristi - Jul 29, 2022
See all new photos of Stranger Things star Gaten Matarazzo in Dear Evan Hansen on Broadway. Get a first look at his return to Broadway in the Tony, Grammy and Oliver Award-winning musical.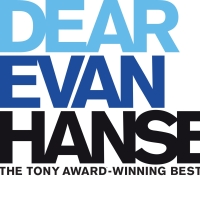 BWW Review: DEAR EVAN HANSEN at The Overture Center
by Scott Rawson - May 12, 2022
Dear Evan Hansen has been a long-awaited show for this reviewer and it did not disappoint. The show was inspired by the true story of Benj Pasek, the show's lyricist, who, after a high school classmate died of a drug overdose, witnessed classmates tell false stories of being part of the deceased student's life.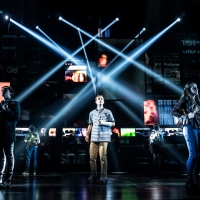 BWW Review: DEAR EVAN HANSEN, We Applaud You at Murat Theatre
by The Marriage Matinee - Apr 28, 2022
As with any massively popular production, you have to wonder if the hype matches the reality. In the case of DEAR EVAN HANSEN, the reality more than exceeds the expectations. This production is full of not only exceptional musical moments but also an enthralling story. It holds you captivated from beginning to end and leaves you with a lingering sense that you just experienced something extraordinary and important.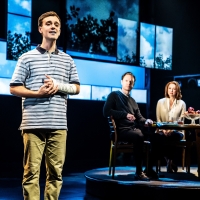 BWW Review: DEAR EVAN HANSEN at Murat Theatre
by Melissa Hall - Apr 27, 2022
High school is a different world from what many of us experienced growing up. Now, social media is an integral part of life and that fact is evident from the scrolling feeds presented on the hanging panels of the Dear Evan Hansen set. The story of a community coping with the suicide of a teenage boy took Broadway by storm when it premiered in 2016. It helped people feel seen and connected in a time when suicide and hopelessness run rampant in our society.
Storyhouse Announces New May Half Term ALICE IN WONDERLAND Event
by Stephi Wild - Apr 26, 2022
Storyhouse in Chester is set to stage an enchanting new walkabout theatre experience which will take place in Grosvenor Park over the May half term holiday.
The Madison Premiere of DEAR EVAN HANSEN Comes to Overture Hall in May
by Stephi Wild - Apr 25, 2022
In two weeks, Broadway's Dear Evan Hansen comes Overture Center for eight performances in Overture Hall, starting Tuesday, May 10 and running through Sunday, May 15.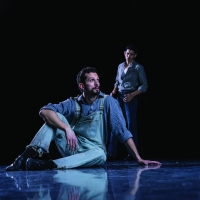 Joffrey Ballet to Present World Premiere OF MICE AND MEN
by Chloe Rabinowitz - Mar 28, 2022
As the centerpiece of its 2021-22 season, The Joffrey Ballet will present a spring program featuring the world-premiere adaptation of John Steinbeck's Of Mice and Men by choreographer Cathy Marston, set to a score by Academy Award-nominated composer Thomas Newman, his first-ever work for ballet.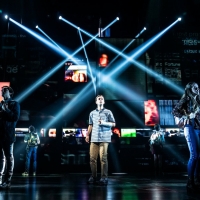 The Bushnell To Present National Tour Of DEAR EVAN HANSEN
by A.A. Cristi - Mar 2, 2022
The Bushnell announced today that tickets are on sale now for the Hartford premiere of DEAR EVAN HANSEN, scheduled to run March 29 through April 3.
Edward Kemp Videos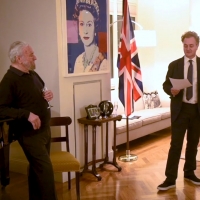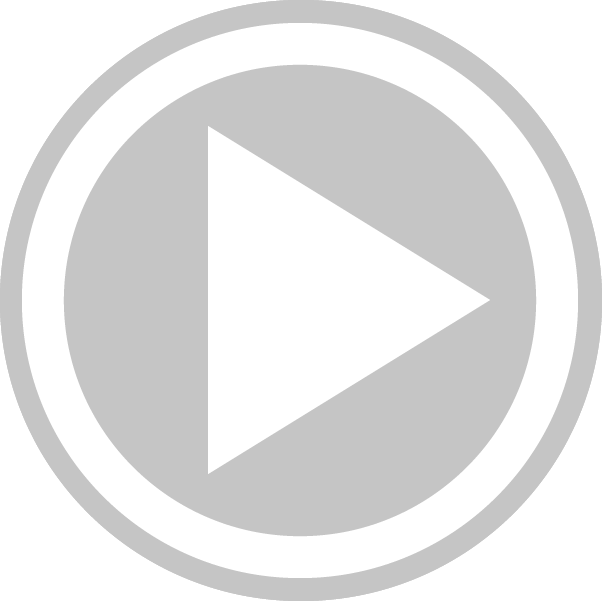 VIDEO: Stephen Sondheim Learns He Is Compared to Mozart and Shakespeare in RADA Training
by Stage Tube - Nov 15, 2019
Stephen Sondheim has been presented with an Honorary Fellowship by the Director of RADA, Edward Kemp, at a special event in New York. In his citation Mr Kemp said, a?oeIn our training at RADA he is often compared both to Mozart and to Shakespeare, and in many ways his songs are as much the cornerstone of our singing training as Shakespeare's poems and plays are the foundation of our text work.a??
Edward Kemp Frequently Asked Questions
How many Broadway shows has Edward Kemp been in?
Edward Kemp has not appeared on Broadway.
How many West End shows has Edward Kemp been in?
Edward Kemp has appeared on London's West End in 2 shows.
What was Edward Kemp's first West End show?
Edward Kemp's first West End show was I and Albert which opened in 1972