Latest News on Ebenezer Bamgboye
Stage Credits
Productions
[West End, 2019]
Baylis Assistant Director
Ebenezer Bamgboye News
Footprints Festival Returns to Jermyn Street Theatre Next Month
by Stephi Wild - Jun 24, 2022
The mini-season of short runs features The Anarchist, Duck, Shake the City, and The Poison Belt, a curated selection of cutting-edge work created by the best of upcoming talent in British theatre.
Jermyn Street Theatre Announces Summer and Autumn Season
by Stephi Wild - Apr 13, 2022
Today, Jermyn Street Theatre announces a six-month programme featuring six world premieres and a major rediscovery. The Footprints Festival returns in July, headlined by Karina Wiedman's The Anarchist, winner of the Woven Voices Prize for Playwriting.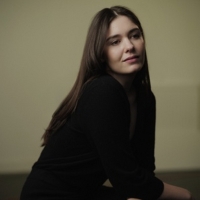 Jermyn Street Theatre Announces Winner Of Woven Voices Prize For Playwriting
by Stephi Wild - Apr 5, 2022
Today, Jermyn Street Theatre has announced the winners of two major initiatives promoting underrepresented theatremakers: the Woven Voices Prize for Playwriting in collaboration with Woven Voices, and the 2022 cohort of Creative Associates. The winner of the first Woven Voices Prize, dedicated to celebrating and platforming migrant playwrights, is Kazakhstan-born  Karina Wiedman (video here) with her play The Anarchist.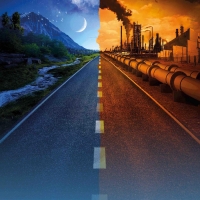 Jermyn Street Theatre Announces Outsiders Season
by Stephi Wild - Nov 17, 2021
Today, Jermyn Street Theatre announces its Spring 2022 season. The Outsiders Season, which runs from mid-January to early July, features a World premiere by one of the UK's most respected playwrights, two European premieres, one London premiere and an eagerly awaited transfer of a critically praised musical thriller.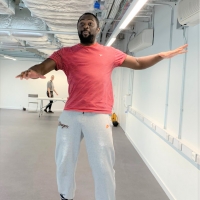 World Premiere of Christian Graham's BOY'S CRY Opens at Omnibus Theatre and Riverside Studios
by Chloe Rabinowitz - Aug 30, 2021
Theatre maker Christian Graham is presenting Boys Cry for the first time. A play in monologue form, it straddles the line between traditional theatre and spoken word. This one-person tour-de-force performance opens at Clapham's Omnibus Theatre on 30 August 2021 for two weeks, before starting a further two week run at Riverside Studios on 14 September 2021.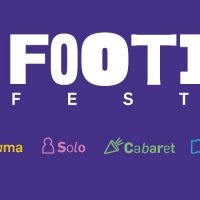 Jermyn Street Theatre Announces FOOTPRINTS FESTIVAL Lineup
by Chloe Rabinowitz - Apr 28, 2021
Two weeks after announcing Footprints Festival, today Jermyn Street Theatre has unveiled its full programme of 43 shows brought together to celebrate the theatre's reopening this Summer. Running for three months from May to August this jamboree of live work comprises an exciting combination of familiar faces and new talent.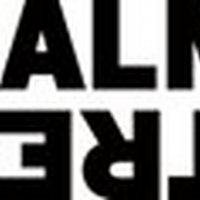 SIX ARTISTS IN SEARCH OF A PLAY Will Be Performed Both Live and Online From Almeida Theatre
by Stephi Wild - Apr 28, 2021
The Almeida Theatre announces new project Six Artists in Search of a Play, as the theatre transitions towards full re-opening.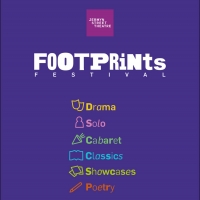 Jermyn Street Theatre To Reopen With Festival Celebrating Live Performance
by Stephi Wild - Apr 14, 2021
Following a year without live in-person audiences, Jermyn Street Theatre, winner of the 2021 Stage Award for Fringe Theatre of the Year, will light up again this May as it launches a three month celebration of drama, music, poetry and comedy.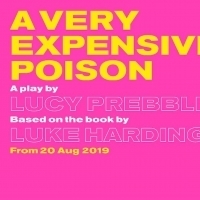 The Old Vic Announces Casting For Lucy Prebble's A VERY EXPENSIVE POISON
by Marianka Swain - Jul 5, 2019
The Old Vic today announces casting for Lucy Prebble's new play A Very Expensive Poison, based on the book by Luke Harding and directed by John Crowley. The cast includes Thomas Arnold, Tom Brooke, MyAnna Buring, Callum Coates, Marc Graham, Amanda Hadingue, Yasmine Holness-Dove, Lloyd Hutchinson, Robyn Moore, Peter Polycarpou, Sarah Seggari, Michael Shaeffer, Reece Shearsmith, Gavin Spokes and Bea Svistunenko. A Very Expensive Poison opens at The Old Vic on 5 September with previews from 20 August.