Stage Credits
  [Broadway]
1937
Ensemble
Don Kelly News
Review: ANYBODY HAVE A MAP? at Don't Tell Mama Drops Shannon Daley Off Where She Belongs: On A Cabaret Stage
by Stephen Mosher - Jun 21, 2022
With her NYC Cabaret debut, Shannon Daley has displayed a foundation built on talent and training, and desire to put in the time and work.
Shannon Daley Returns To Don't Tell Mama With 'Anybody Have A Map?'
by Nicole Rosky - Jun 5, 2022
Directed by Lennie Watts, with Musical Director Steven Ray Watkins, Sean Murphy on Bass, and Don Kelly on Drums, and featuring her son, Rafi Martinez - this show takes us on Shannon's personal journey through becoming an empty nester and rediscovering and pursuing her dreams during a pandemic. There is an eclectic mix of songs from new and old artists from Broadway, American Songbook, Rock and Pop hits, as well as four parodies that she wrote. This show premiered at Don't Tell Mama on October 3, 2021.
Bennett Silverstein Uncorks Chateau Bennett '52 at Don't Tell Mama
by Nicole Rosky - Apr 17, 2022
A genial raconteur with a big, big voice and a touch of the Borscht Belt, Bennett Silverstein is a beloved fixture on the open mic and cabaret scene. In his latest show, Chateau Bennett '52, he reminisces about his lifelong love affair with the Great American Songbook, a star-crossed romance, and the dawning of his eighth decade with optimism, maracas, rim-shot jokes, and his own cheeky original lyrics spicing up vintage Broadway and Tin Pan Alley favorites.
Photos: Natasha Castillo Presents a Bitchin' EXCELLENT 80'S ADVENTURE at Don't Tell Mama
by Stephen Mosher - Mar 3, 2022
Popular cabaret artist and open-mic emcee Natasha Castillo presented an encore of her Eighties tribute show, and Broadway World was there to catch the fun in the act.
BWW Review: Frank McDonough Lights Up Don't Tell Mama With LEGENDS OF LAS VEGAS
by Stephen Mosher - Dec 17, 2021
With his new show LEGENDS OF LAS VEGAS, Frank McDonough takes on the great men of the Vegas stage. And he is equal to the task.
BWW Review: With A WOMAN'S PREROGATIVE at Don't Tell Mama, Marnie Klar Looks At Years of Groovy Women... Including Herself
by Stephen Mosher - Dec 3, 2021
Inspired by Bobbie Gentry, Marnie Klar has done a deep dive into the works of the women of song, the result being a concert that spans the decades.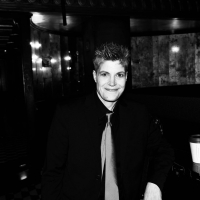 BWW Feature: And The Nominees Are... BEST SHOW MUSICIAN
by Stephen Mosher - Dec 18, 2020
The Broadway World Awards are proud welcome the members of the band to the proceedings this year because they are the backbone of the music industry. Attention must be paid.
BWW Feature: Isolation Creation Continues With Works From Sally Mayes, Kate Jetmore, Sarah Routh And Others
by Stephen Mosher - Jun 8, 2020
More and more, creativity pours out of the artists of the community onto the internet. Here are some of the lates works to be found online.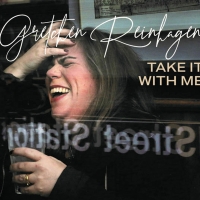 BWW CD Review: Gretchen Reinhagen Brings Her A-Game With Her Album TAKE IT WITH ME
by Stephen Mosher - May 4, 2020
Respected cabaret artist Gretchen Reinhagen waited for years to go into the studio to record a CD, but when she did it, she got it right on the first try.
VIDEO: Watch the 30th Annual MAC Awards!
by Nicole Rosky - Mar 30, 2020
With the Coronavirus stopping all social gatherings and causing the closing of Don't Tell Mama for the duration, MAC has made a change from the previously announced event which was to be held at the club.
Don Kelly Frequently Asked Questions
How many Broadway shows has Don Kelly been in?
Don Kelly has appeared on Broadway in 1 shows.
How many West End shows has Don Kelly been in?
Don Kelly has not appeared in the West End