Latest News on Debbie Korley
Stage Credits
  [West End]
London Production, 2022
Yolande
Debbie Korley News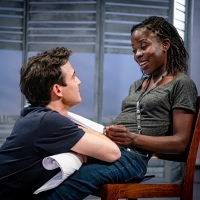 Original Theatre and Riverside Studios Present ORIGINALS: Three Award-Winning Plays With Star-Studded Casts, Available On Demand
by Stephi Wild - Jul 21, 2022
Original Theatre and Riverside Studios are delighted to present Originals online on demand, featuring the world première play-readings of Tikkun Olam by Teunkie Van Der Sluij, The Fall by Drew Hewitt, and Miles by Eilidh Nurse – the winners of Original Theatre Company's Originals Playwriting Award.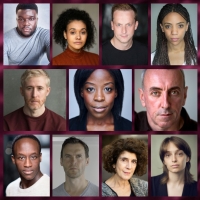 Casting Announced For I, JOAN At Shakespeare's Globe
by Aliya Al-Hassan - Jul 12, 2022
Shakespeare's Globe has announced casting for the premiere of I, Joan, which runs from 25 August to 22 October.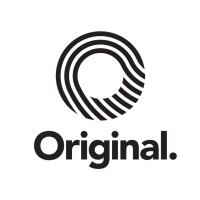 Original Theatre Company Announces Cast For The Shortlisted Scripts For The Originals Playwriting Award 2022
by Stephi Wild - Jun 30, 2022
Original Theatre Company today announces the all-star cast for the script-in-hand performances from the three shortlisted plays for the Originals Playwriting Award.
BWW Review: HENRY VIII, Shakespeare's Globe
by Paige Cochrane - May 27, 2022
As the most notorious monarch in British history, Henry VIII's rule was tyrannous and imposing. Known for his colossal physique and consort of six unlucky wives, Henry Tudor has long stood as an example of the damage done by brutish men with excessive power. His reputation as a prolific abuser of women has inspired an array of assertive feminist theatre and this offering by Shakespeare's Globe is no exception.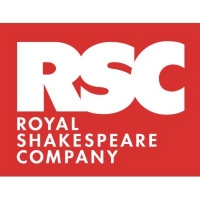 VIDEO: Royal Shakespeare Company Releases SONNETS IN SOLITUDE
by Chloe Rabinowitz - May 19, 2020
The Royal Shakespeare Company today released Sonnets in Solitude, a selection of Shakespeare's sonnets self-recorded by RSC actors while in lockdown. Many of the actors were working with the RSC at the time of the theatre's temporary closure on 17 March and have been unable to perform or rehearse since.
BWW Review: THE WHIP, Swan Theatre
by Gary Naylor - Feb 27, 2020
The Whip packs so much into its near three hour running time that its issues, anger and need to educate drowns its dramatic potential and we're left with something that fails to reach its considerable potential.
Full Cast Announced For A MUSEUM IN BAGHDAD At The Kiln Theatre
by Stephi Wild - Feb 3, 2020
Following the world premiere at Stratford a?"upon-Avon, Kiln Theatre and the Royal Shakespeare Company today announce the full cast for the London run of A Museum in Baghdad. Director Erica Whyman reunites David Birrell (Professor Leonard Woolley), Houda Echouafni (Layla Hassan), Emma Fielding (Gertrude Bell), Ali Gadema (Kidnapper, Prime Minister), Rendah Heywood (Ghalia Hussein), Zed Josef (Salim), Nadi Kemp-Sayfi (Nasiya), Debbie Korley (Sam York), Riad Richie (Mohammed Abdullah), and Rasoul Saghir (Abu Zaman). The production opens at Kiln Theatre on 28 April, with previews from 22 April, and runs until 23 May.
BWW Interview: Katherine Pearce Talks THE WHIP
by Rona Kelly - Jan 31, 2020
Actress Katherine Pearce makes her Royal Shakespeare Company debut this season, featuring in both King John and The Whip, a new play by Juliet Gilkes Romero.
RSC Announces Casting For THE WHIP
by Stephi Wild - Dec 5, 2019
As the 19th Century dawns, politicians of all political persuasions gather in London to abolish the slave trade once and for all. But will the price of freedom turn out to be a multi-billion pound pay off to the slave owners, even though such a bailout could drive the country into economic and political ruin?
BWW Review: A MUSEUM IN BAGHDAD, Swan Theatre, Stratford upon Avon
by Gary Naylor - Oct 23, 2019
Hannah Khalil's new play grapples with some big issues for over two hours, but the biggest issue of all for any play - the drama between the characters - is absent for much of that time.
Debbie Korley Frequently Asked Questions
What is Debbie Korley next theatre project?
Debbie Korley's next show will be Joan of Arc | Globe which opens on 9/1/2022 on West End.
How many Broadway shows has Debbie Korley been in?
Debbie Korley has not appeared on Broadway.
How many West End shows has Debbie Korley been in?
Debbie Korley has appeared on London's West End in 1 shows.
What was Debbie Korley's first West End show?
Debbie Korley's first West End show was Joan of Arc | Globe which opened in 2022