Latest News on David Pevsner:
Latest News on David Pevsner
Stage Credits
  [Off-Broadway]
Original Off-Broadway Production, 1996
Performer
  [Off-Broadway]
Off-Broadway Revival, 1991
Performer
  [Broadway]
Broadway Revival, 1990
Ensemble/Other Roles
Mendel
Motel (Understudy)
David Pevsner News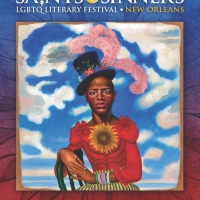 Saints & Sinners LGBTQ+ Literary Festival Returns to the French Quarter in March
by Stephi Wild - Feb 28, 2022
The 19th annual Saints & Sinners LGBTQ+ Literary Festival returns for a much anticipated in-person festival to be held March 25 - 27, 2022. SASFest will include literary discussions, writing workshops, readings, and special events.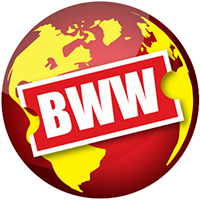 Movie Musical WAITING IN THE WINGS To Receive World Premiere Stage Adaptation At The Rose
by A.A. Cristi - Oct 7, 2021
A world premiere stage adaptation based on the 2014 hit musical film, Waiting In The Wings: The Musical is set to play at the Rose Center Theater November 5-14, 2021.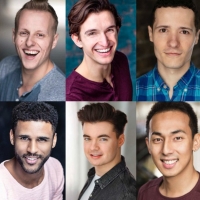 The Garden Theatre Launches the EAGLE LATE Season With NAKED BOYS SINGING!
by Chloe Rabinowitz - Sep 17, 2020
The title says it all in the international smash hit musical comedy 'Naked Boys Singing!' This hilarious musical revue features 15 original songs, a bevy of gorgeous and talented men, and no clothes - a winning combination if ever there was one!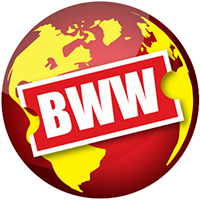 BILLY MASTERS LIVE to Present a NAKED BOYS SINGING Reunion
by A.A. Cristi - Aug 17, 2020
Since the pandemic began in March, comedian and syndicated columnist Billy Masters began twice-weekly broadcasts - basically to keep people entertained during quarantine. Billy Masters LIVE airs on Tuesdays and Thursdays at 3PM Eastern / Noon Pacific. It can be seen on our YouTube channel, Billy Masters TV, or on BillyMasters.com/TV.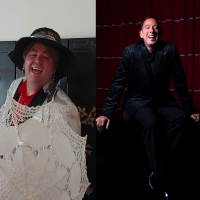 Stephen S. Miller Will Make London Debut On Harold Sanditen's Open Mic Zoom A MIDSUMMER NIGHT'S STREAM
by Stephi Wild - Jul 17, 2020
New York City-based actor and cabaret star Stephen S. Miller, the host of the internet TV show 'The Mama Rose Show,' will be making his London cabaret debut via London-based Harold Sanditen's Open Mic Zoom on Thursday, July 30, titled a?oeA Midsummer Night's Stream,a?? which is the last show of the summer.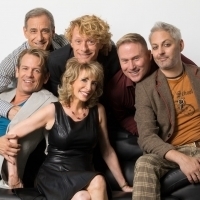 Indy Shorts' Pride Stride Celebrates OLD DOGS & NEW TRICKS
by Marianka Swain - Jul 3, 2019
Digital TV sitcom Old Dogs & New Tricks (2011-2016) will be feted by Heartland Film's Indy Shorts Film Festival on Wednesday, July 24, 2019, in an evening of LGBTQ films and merriment called 'Pride Stride.'
OLD DOGS & NEW TRICKS is Now on Prime Video
by Kaitlin Milligan - Jun 6, 2019
Award-winning digital gay sitcom Old Dogs & New Tricks has joined the ever-growing library of independent LGBTQ productions on the premiere streaming service Prime Video. All four seasons are now available to stream and purchase in the US and UK on Prime Video's TV platform and at www.amazon.com/v/odnttheseries. 
BWW Review: Musical Theatre West Salutes Old-Fashioned YANKEE DOODLE DANDY
by Michael Quintos - Jul 12, 2018
George M. Cohan has been attributed to being the father of the American Musical, whose works are the very roots of Broadway and musical theater that we know today. Without his numerous contributions to the American theater, Broadway as we all know it probably wouldn't even exist. This is the idea that's drummed rather loudly and patriotically by the ending of YANKEE DOODLE DANDY, the 2004 stage musical now in the midst of its Southern California regional premiere via Musical Theatre West. A fairly entertaining, if inescapably old-fashioned jukebox musical that paints rather broad strokes rather than giving a deep dive into Cohan's life story, this new production continues performances at the Carpenter Center for the Performing Arts in Long Beach through July 22, 2018.
OLD DOGS & NEW TRICKS Returns with New Mini-Movie Special
by Louisa Brady - Jun 25, 2016
Acclaimed gay digital TV series Old Dogs & New Tricks returns today [Sat. 6/25] with a new mini-movie special 'Where Were YOU When the Rights Went ON?' celebrating the one-year anniversary of the historic day for the LGBT community.
David Pevsner Videos
VIDEO: OLD DOGS & NEW TRICKS 'Is This Goodbye' Special
by TV News Desk - May 3, 2013
The award-winning hit comedy web series Old Dogs & New Tricks celebrates the completion of its successful second season with a new 30-minute retrospective special "Is This Goodbye?" debuting today. Watch it below!
David Pevsner Frequently Asked Questions
How many Broadway shows has David Pevsner been in?
David Pevsner has appeared on Broadway in 1 shows.
How many West End shows has David Pevsner been in?
David Pevsner has not appeared in the West End