Latest News on David Osmond
David Osmond News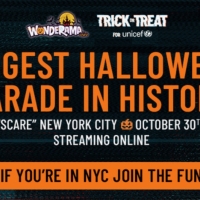 Wonderama TV, Times Square Allianc, And One Times Square To Present BIGGEST HALLOWEEN PARADE IN HISTORY II Broadcast
by A.A. Cristi - Oct 27, 2022
Join Wonderama TV, the Times Square Alliance and One Times Square for the Taping of the 'Biggest Halloween Parade in History II' global television broadcast to celebrate Trick-or-Treat for UNICEF on the 10-story High Scareen on One Times Square.
Star-Studded Let Me Help The Children Of The World 6 Hour Mega Music Festival Streams Globally
by A.A. Cristi - Oct 3, 2022
In an unprecedented globally streamed phenomena on Saturday October 1, International Music Day, artists from all over the planet joined together as FENIX360 and WOW TV presented the Let Me Help the Children of the World 6-hour benefit concert extravaganza.
Photos: Another Talent-Packed Week Takes Place at Jim Caruso's Cast Party
by Stephi Wild - Aug 3, 2022
This past Monday, the stars aligned and some concert, Broadway and club superstars showed up for an impromptu turn at the mic at Jim Caruso's Cast Party! Check out photos here!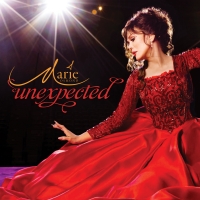 LISTEN: Marie Osmond Releases 'Unexpected' Album
by Michael Major - Dec 10, 2021
The album includes tracks such as Children Will Listen (from the musical Into the Woods), Somewhere (from the musical West Side Story), On My Own (from the musical Les Miserables), Over the Rainbow (from the film The Wizard of Oz), If I Loved You (from the musical Carousel). Listen to the album now!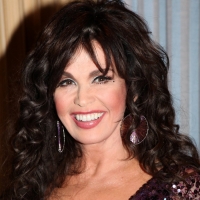 Enjoy the Holidays with Marie Osmond in Norfolk!
by - Dec 2, 2021
Special Offer - Enjoy the Holidays with Marie Osmond in Norfolk!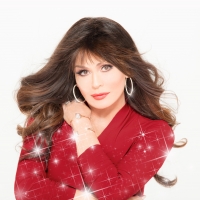 Virginia Arts Festival Presents Marie Osmond
by Nicole Rosky - Nov 29, 2021
Multiple gold and platinum selling artist Marie Osmond is spreading the holiday cheer to Norfolk on December 13th at Chrysler Hall! Featuring special guests David Osmond and America's Got Talent finalist Daniel Emmet, fans will delight in the festive performance featuring holiday tunes and music from Marie's newest album Unexpected. Tickets are on sale now and available by phone at 757-282-2822 or online at vafest.org.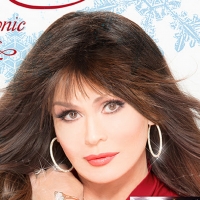 Marie Osmond Announces A SYMPHONIC CHRISTMAS Tour
by Michael Major - Sep 22, 2021
Osmond will also enchant audiences with songs off her upcoming 'Unexpected' album, which features songs like 'Unexpected Song', 'Children Will Listen', 'Somewhere', 'On My Own', 'Climb Every Mountain', 'If I Loved You', and more.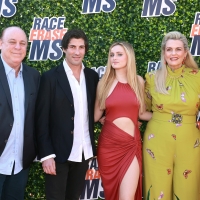 Photo Flash: Go Inside the 28th Annual Race to Erase MS Gala
by Stephi Wild - Jun 5, 2021
The event opened with a Spring/Summer 2021 runway show from Hollywood-favorite fashion brand alice + olivia by Stacey Bendet.  Lance Bass welcomed everyone to the event, and brought Isabella and Mariella Rickel to the stage, who gave a heartfelt introduction to their mother, Nancy Davis.  Nancy thanked everyone for their ongoing commitment to the cause, and expressed her excitement over Earth, Wind & Fire's upcoming performance. 
Osmond Chapman Orchestra Debut Album THERE'S MORE WHERE THAT CAME FROM Out Today
by Chloe Rabinowitz - Jun 4, 2021
CLUB44 RECORDS has announced the debut album of the Osmond Chapman Orchestra – led by Emmy Award-nominated vocalist David Osmond and Grammy Award-nominated bandleader, producer and saxophonist Caleb Chapman – today Friday, June 4.