Latest News on Dan Fenaughty
Dan Fenaughty News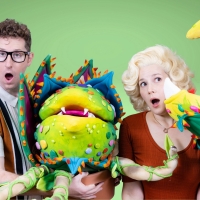 LITTLE SHOP OF HORRORS Opens 56th Season at Meadow Brook Theatre
by Stephi Wild - Sep 20, 2022
While working as an assistant in a floral shop, shy Seymour stumbles across a new breed of plant. He names it "Audrey II," after the coworker he has a crush on. But Audrey II isn't as "proper" as Audrey. In a deep, R&B voice, it promises unending fame and fortune to Seymour as long as he supplies it with BLOOD! But just what does Audrey II have in mind for Seymour... and the world?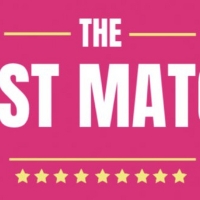 Pro Wrestler Matt Cardona Joins Cast of THE LAST MATCH
by Grace Cutler - Aug 20, 2022
The Last Match: A Pro Wrestling Rock Musical has signed another major player to join its ever-growing cast of Broadway stars and pro wrestlers. Matt Cardona will play the show's lead heel "Alexander Swagger."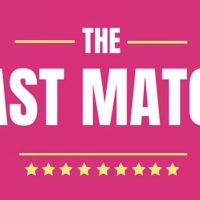 Music From THE LAST MATCH Will Debut at The Cutting Room Next Week
by Stephi Wild - Jul 5, 2022
The producing team of the groundbreaking new immersive Pro-Wrestling Rock Musical, "The Last Match", will debut music from the show's newly recorded concept album at a concert at legendary NYC music venue, The Cutting Room, on July 11, 2022.
Concept Album For THE LAST MATCH, Featuring Ramin Karimloo, Will Be Released This Year
by Stephi Wild - Jun 22, 2022
The producing team for The Last Match: A Pro- Wrestling Rock Musical announced its show will get a World Premiere Concept Album on Think Big Picture Records. The album will feature Ramin Karimloo.
BWW Review: CABARET by Gulf Coast Symphony
by Elizabeth James - Mar 29, 2022
Gulf Coast Symphony's production of CABARET took place over this past weekend at Barbara B. Mann Performing Arts Hall. The show follows Clifford Bradshaw, an American who finds himself in Germany at the horrific time when Hitler and Nazis were ascending to power.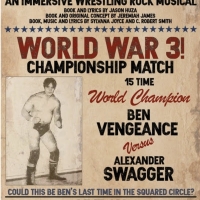 Immersive Pro-Wrestling Rock Musical THE LAST MATCH to Hold Reading
by Marissa Tomeo - Mar 5, 2022
Billed as a Pro-Wrestling Event, that happens to be an immersive Rock Musical, "The Last Match" tells the story of Ben Vengeance who has been professional wrestling's biggest star for years and tonight is his last match.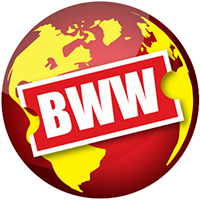 Virginia Stage Company Presents Ken Ludwig's DEAR JACK, DEAR LOUISE and Jeanne Sakata's HOLD THESE TRUTHS
by Stephi Wild - Sep 29, 2021
The Virginia Stage Company is excited to announce that tickets are now on sale for the company's first Repertory productions of Ken Ludwig's heart-warming comedy Dear Jack, Dear Louise and Jeanne Sakata's moving work Hold These Truths.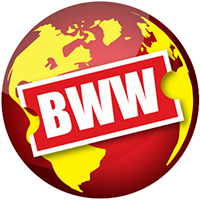 Riverside Theatre Presents Alfred Hitchcock's THE 39 STEPS
by A.A. Cristi - Dec 27, 2019
Riverside Theatre is proud to present the uproarious, Tony Award-winning comedy, The 39 Steps. The 39 Steps performs on the Waxlax Stage from January 21 a?" February 9, 2020.  
Beach Haven's Surflight Theatre Presents Original Musical TIS THE SEASON
by Chloe Rabinowitz - Dec 13, 2019
Beach Haven's Surflight Theatre, under the leadership of Producing Artistic Director Steve Steiner, is ending its highly successful 70th anniversary season with the original musical Tis the Season. With book by Surflight favorite Andrew Foote, concept by Gail Anderson, Musical Arrangements by Steve Steiner and Direction and Choreography by Paula Hammons Sloan this toe tapping tuneful musical of joy, belief and traditions is wowing audiences through December 15th. With fantastic dancing, terrific music, a story of love, laughter, finding the joy and believing, you will leave the theatre uplifted and ready for the Holiday Season.
BWW Review: THE IT GIRL Definitely has IT at Meadow Brook Theatre!
by Katie Laban - Jun 17, 2019
Sometimes walking into a theatre, you know next to nothing about a show. Now that can end up being an experience where you are counting down the minutes until it is over or where you end up being so enthralled by the production that you are sad when the lights come up. The IT Girl is definitely the latter of those two examples. Playing until June 23rd, the final show of Meadow Brook Theatre's season brings the classic silent movie musical to life with an extremely talented cast lead by Sara Kmiec (Betty Lou Spence) and Nathan Cockroft (Jonathan Waltham) that truly makes you feel like you have stepped back in time right inside a black and white movie. The IT Girl is a wonderful piece of Michigan Theatre!
Dan Fenaughty Videos