Latest News on Claudio Botelho
Claudio Botelho News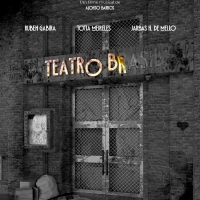 Alonso Barros Pays an Affective Homage to Musical Theater in His Debut Movie TEATRO BR
by Claudio Erlichman - Nov 23, 2022
A theater with echoes and voices from the past that will interpret the past of three characters who were once friends and lovers. Miguel, a washed-up middle-aged transvestite artist; Sara, a middle-aged actress struggling to remain relevant in her career; and Paulo, who abandoned a promising artistic career.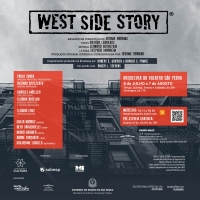 Review: After 60 Years of its Opening WEST SIDE STORY Continues to Thrill Audiences in Historic Production
by Claudio Erlichman - Jul 19, 2022
West Side Story opens on July 8th at Theatro Sao Pedro. A masterpiece by Bernstein & Sondheim, direction by Charles Moeller and Brazilian version by Claudio Botelho, the musical direction is by Claudio Cruz, who leads the Orquestra do Theatro Sao Pedro. The production also has a cast headed by Giulia Nadruz (Maria) and Beto Sargentelli (Tony)
BWW Review: After 10 Years, THE ADDAMS FAMILY Returns to Haunt and Entertain at Teatro Renault
by Claudio Erlichman - May 4, 2022
The family that captivated the hearts of thousands of viewers in Brazil is back! T4F reopens the Teatro Renault stage again to welcome the eccentric, scary and funny characters that enchant generations. In the main roles Marisa Orth and Daniel Boaventura , share the cast with famous names in musical theater like Kiara Sasso, and Fred Silveira.
BWW Review: Tony Winner Paulo Szot Stars Brazilian Revival of CHICAGO Repeating the Role He Just Played on Broadway
by Claudio Erlichman - Feb 9, 2022
The production features Emanuelle Araujo, in the role of sarcastic Velma Kelly; Paulo Szot, as ¬†the charming and unscrupulous Billy Flynn (a role he currently played on Broadway); and Carol Costa as the 'Äúinnocent'ÄĚ and surprising Roxie Hart. L. Candido (Mary Sunshine), Lilian Valeska (Mama Morton) and Eduardo Amir (Amos Hart) complete the main cast.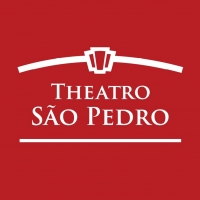 WEST SIDE STORY and THE THREEPENNY OPERA Announced Among the Attractions of Theatro Sao Pedro's 2022 Season
by Claudio Erlichman - Dec 22, 2021
Theatro Sao Pedro announces its 2022 season. The lyrical series will include eleven titles: La Serva Padrona; Livietta and Tracollo; The Capulets and the Montechios, by Bellini; West Side Story; Lecture on Waterbirds; Threepenny Opera, by Weill; Ariadne in Naxos, by Strauss; Viva La Mamma, by Donizetti and El Barberillo de Lavapies, among others.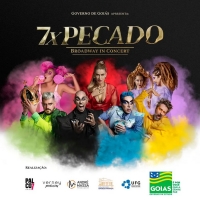 Through Famous Broadway Hits, 7 X PECADO - BROADWAY IN CONCERT Talks About the Seven Deadly Sins
by Claudio Erlichman - Dec 7, 2021
'Äú7 x Pecado - Broadway in Concert'ÄĚ is the show chosen for the reopening of Teatro Escola Basileu Fran√ßa in Goi√Ęnia. Sponsored by the Government of Goi√°s, is based on the Seven Deadly Sins and how they manifest themselves in contemporary life they punctuate the scene through the great Broadway hits.
BWW Interview: GUSTAVO BARCHILON, BARNUM 'Ä" O REI DO SHOW's Director Talks About His Career, Future Projects and How He Revitalized an Almost Forgotten 80's Musical
by Claudio Erlichman - Nov 5, 2021
With a sophisticated and amusing production, Barnum has been standing out as the great theatrical success in the city of Sao Paulo, in the post-pandemic. It was between one and another well-attended session that Barchilon kindly granted us this exclusive interview talking about influences, beginning of his career, Barnum and future projects.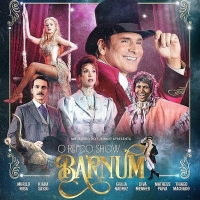 BWW Review: Sophisticated and Entertaining, BARNUM 'Ä" O REI DO SHOW Opens in Sao Paulo Discussing Inclusion and Feminism With the Circus Universe as a Background
by Claudio Erlichman - Oct 24, 2021
Barnum, finally gets a Brazilian staging. With Portuguese version by Claudio Botelho, direction by Gustavo Barchilon, choreography by Alonso Barros and musical direction by Thiago Gimenes, we have in the cast the talents of Murilo Rosa for the title role and Kiara Sasso playing the powerful Charity. Other highlights are the actresses Giulia Nadruz bringing to life the antagonist Jenny Lind, , Diva Menner in the role of the mythical Joice Heth and actor Matheus Paiva as Tom Thumb.
BWW Review: R&H CINDERELLA Returns to Sao Paulo With Stellar Cast
by Claudio Erlichman - Sep 1, 2021
One of the most famous stories in universal literature will take Sao Paulo stage. Cinderella, o Musical premieres on September 2, at Teatro Liberdade, after being seen by more than 200,000 people in its previous productions. With Fabi Bang spearheading the new cast, Rodgers & Hammerstein's Cinderella has original direction and a Brazilian version by Charles Moeller and Claudio Botelho, with Vanessa Costa signing the direction of the revival. The show returns in a big way, bringing names like Andre Loddi (Prince Topher), Gottsha (Stepmother), Helga Nemetik (Fairy Godmother), Diego Montez (Jean Michel), in a cast of 22 actors. The production is by Touche Entertainment.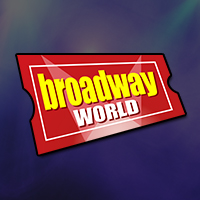 Final Week To Vote for the 2019 BroadwayWorld Brazil Awards
by BWW - Dec 23, 2019
There's just one final week to submit votes for the 2019 BroadwayWorld Brazil Awards, brought to you by TodayTix! Vote today to make sure your favorite local theatre's achievements and performers are recognized!