Latest News on Clark Moore
Clark Moore News
Photos: First Look At The Opening Night Performance Of DEAR EVAN HANSEN At Center Theatre Group/Ahmanson Theatre
by Grace Cutler - Jul 2, 2022
Get a first look here! The Opening Night Performance Of Dear Evan Hansen At Center Theatre Group/Ahmanson Theatre
Photos: Stars Of THE WRONG BLIND DATE Turn Out For An Earth Day Charity Screening
by A.A. Cristi - Apr 28, 2022
The Van Nuys/ Reseda Elks Lodge in Los Angeles presented a charity screening of the movie ' The Wrong Blind Date' on Earth Day, April 22, 2022. Stars of the movie Meredith Thomas, Matthew Pohlkamp, Clark Moore, Rainer Dawn, Lesli Kay and Michael Gaglio joined the festivities for a great cause. 
Photos: THE WRONG BLIND DATE Premiers Friday, January 14th on Lifetime Movie Network
by A.A. Cristi - Jan 12, 2022
THE WRONG BLIND DATE premieres on Lifetime Movie Network (LMN) Friday, January 14 at 8pm ET/PT as part of its annual Deadly Resolutions line-up.
VIDEO: Watch a CRAZY EX-GIRLFRIEND Reunion on Stars in the House
by Nicole Rosky - Sep 16, 2020
Stars in the House continues tonight (8pm) with another Crazy Ex-Girlfriend Reunion with star and creator Rachel Bloom, joined by Skylar Astin, Kat Burns, Donna Lynne Champlin, Peter Gardner, David Hull, Erick Lopez, Vella Lovell, Michael McMillian, Clark Moore, Burl Moseley, Esther Povitsky, Vincent Rodriguez III, Gabrielle Ruiz, and maybe even some surprise guests!
Virtual Theatre Today: Wednesday, September 16- with Corey Cott, Aaron Lazar and More!
by Nicole Rosky - Sep 16, 2020
Today (September 16) in live streaming: Corey Cott and Aaron Lazar visit Backstage Live, Crazy Ex-Girlfriend reunites, and so much more!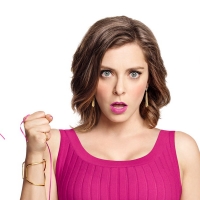 CRAZY EX-GIRLFRIEND Cast Will Return on STARS IN THE HOUSE
by Stephi Wild - Sep 15, 2020
Seth Rudetsky and James Wesley announced today that they will celebrate the six-month anniversary of 'Stars in the House' with the return of the cast of 'Crazy Ex-Girlfriend,' back by popular demand!
New London Community Orchestra Presents Weekly Outdoor Concerts on Parade Plaza
by Stephi Wild - Sep 13, 2020
Musicians from the New London Community Orchestra recently gathered on Parade Plaza on Sunday for an outdoor concert.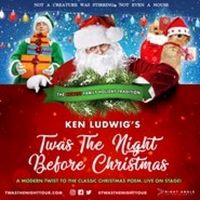 Casting Announced For Holiday Tour Of Ken Ludwig's TWAS THE NIGHT BEFORE CHRISTMAS
by Stephi Wild - Nov 25, 2019
''Twas the night before Christmas when all through the house. Not a creature was stirring, not even a mouse.a?? So begins the season's most cherished story which has inspired the enchanting children's farce, Ken Ludwig's 'Twas the Night Before Christmas. The show has announced casting for a 19-city holiday tour that launches November 26 in Newberry, SC and has tour stops in Denver, Albuquerque, Stamford, and Akron. Tickets and a full tour schedule are available at www.TwasTheNightTour.com.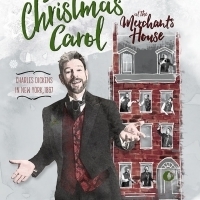 A CHRISTMAS CAROLl At The Merchant's House Returns For A 7th Year!
by A.A. Cristi - Jul 24, 2019
In December 1867, Charles Dickens arrives in New York City for a month of sold-out performances of his beloved holiday classic, A Christmas Carol. Join Mr. Dickens, portrayed by actor John Kevin Jones, as he tells his timeless Christmas tale in the elegant intact Greek Revival parlor of the landmark 1832 Merchant's House Museum (29 East 4th Street, Manhattan). Summoners Ensemble Theatre brings their production of A CHRISTMAS CAROL back to the Merchant's House Museum for the seventh smash year in a row.

Exclusive Preview Performance Introduces Barter Theatre¹s 2019 Season
by A.A. Cristi - Oct 17, 2018
Barter Theatre officials announced today its 2019 season lineup during an exclusive event highlighting select excerpts from various upcoming productions. The event included the details of 16 diverse shows planned for 2019 with the theme of Love, Laughter, and Passion.