Latest News on Chris Rose
Chris Rose News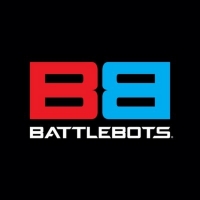 BATTLEBOTS Returns for Season Three on Dec. 3
by Sarah Jae Leiber - Nov 13, 2020
After production was halted due to COVID-19 earlier this year, BATTLEBOTS is back for a brand-new season of epic robotic combat.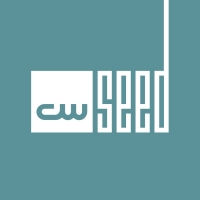 CW Seed Will Premiere Over 300 Hours of New Programming
by Sarah Jae Leiber - Sep 2, 2020
Beginning in September, through the remainder of the year, CW Seed will be adding more than 300 hours of programming to its growing roster of beloved series.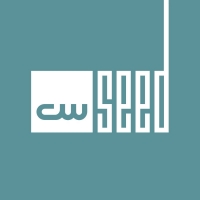 Sports-Themed Original Comedy NOW WE'RE TALKING Debuts on CW Seed Sept. 17
by Sarah Jae Leiber - Sep 2, 2020
The personal rivalry between two former professional football quarterbacks trying to embark on post-athletic careers as sportscasters is at the center of NOW WE'RE TALKING.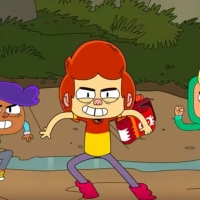 Nickelodeon to Premiere OLLIE'S PACK on April 6
by Kaitlin Milligan - Mar 30, 2020
Ollie, his two best friends and an otherworldly backpack embark on monstrous adventures with the premiere of Nickelodeon's original action-comedy series, Ollie's Pack, on Monday, April 6 at 4:00 P.M. (ET/PT). Produced by Nelvana, the 26-episode, 2D-animated series combines the struggles of tween life with the responsibility of controlling an entire dimension of monsters. Nickelodeon will air premiere episodes of Ollie's Pack Mondays through Thursdays the weeks of April 6 and April 13. The series is slated to debut internationally later this year, reaching over 170 countries and territories.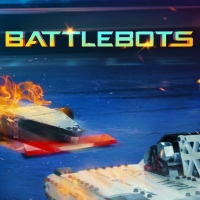 Discovery Greenlights an Unprecedented 50 Hours of Robot-Fighting Action with the Return of BATTLEBOTS
by Kaitlin Milligan - Feb 20, 2020
The epic, robot-fighting series BattleBots returns bigger than ever before - with an unprecedented 50 hours of programming on Discovery. Competitors from around the world will face off to prove who is the ultimate robot-building genius when an all-new season of BattleBots returns on Friday, May 15 at 8 PM ET/PT on Discovery Channel.

BWW Interview: Libby Riggins And Christopher Rose of FIRST BAPTIST OF IVY GAP at Mill Town Players
by Neil Shurley - May 22, 2019
'I hope they laugh at times, cry at times, and walk away filled with love for everyone!'

BATTLEBOTS Returns For Second Season This June On Discovery
by Tori Hartshorn - May 20, 2019
The epic robot-fighting series BattleBots is set for its second season on Discovery Channel and Science Channel. BattleBots features the world's biggest, baddest, strongest, and fastest next-generation robots from all over the world as they duke it out for robot fighting supremacy. 2018 Champion Bite Force will return to defend its title against top competition including perennial contenders Tombstone, Minotaur, Witch Doctor, Bronco, Bombshell, and Yeti. Eight two-hour episodes will begin airing Friday, June 7 at 8 p.m. ET/PT on Discovery, while Science will air on Wednesday nights from 8-10pm starting June 12.

BWW Review: Pitch Perfect INTO THE WOODS Dazzles at Centre Stage
by Neil Shurley - Apr 2, 2019
It's the best and fullest version of Into the Woods I've ever seen.

Discovery, Science Channels Renew BATTLEBOTS
by Sarah Jae Leiber - Mar 11, 2019
Deadline reports that Discovery and Science Channel's robot-fighting series BattleBots has been green-lit for a second season. Production begins in April in Long Beach, California, with premiere slated for this summer. Chris Rose and Kenny Florian will return for play-by-play and Faruq Tauheed remains the ring announcer.

Tennessee Williams/New Orleans Literary Festival Announces 2019 Lineup
by A.A. Cristi - Feb 12, 2019
The Tennessee Williams/New Orleans Literary Festival returns to the historic French Quarter for its 33rd annual celebration of contemporary literature, culture, theater, and the works of Tennessee Williams. From March 27-31, 2019, attendees will enjoy celebrated award-winning speakers alongside fresh new voices on the literary scene.