Latest News on Chloe Mikala
Chloe Mikala News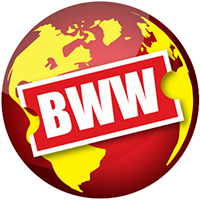 Fourteen Chicago Artists to Present Performances at the Green Line Performing Arts Center in Washington Park
by A.A. Cristi - Jun 2, 2022
Arts + Public Life welcomes fourteen multidisciplinary Chicago artists and organizations as 2022-23 Performance Residents at The Green Line Performing Arts Center. Alyssa Gregory, Chris 'Mad Dog' Thompson, Chio Cabrera, Tatsu Aoki, Imani Davis, Rachel Gadson, Sharyon Culberson, Mike Atcherson, Marcus Banks, Chloe Mikala, Justin Walker, Roe Hudson, Cam Be, and Neek will collaborate, create, and present over two dozen performances between June 2022 and March 2023.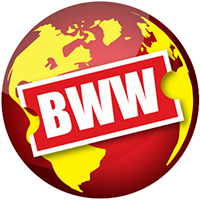 Prologue Theatre Launches Workshop Program FOREWORD: A New Works Series
by Stephi Wild - Nov 12, 2020
Prologue Theatre has launched their new workshop program, FOREWORD: A New Works Series. FOREWORD is structured as a series of two-week intensive, virtual workshops during which playwrights are paired with a director, actors, and a stage manager who will help to further develop their play.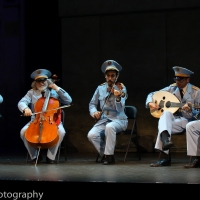 THE BAND'S VISIT, JITNEY, And More Nominated for 2020 Helen Hayes Awards
by A.A. Cristi - Feb 3, 2020
Tonight, at a celebration honoring theatre excellence on stages across the Washington area, theatre artists, administrators, patrons, and special guests gathered in the National Theatre's Helen Hayes Gallery for theatreWashington's announcement of nominees for the 36th Annual Helen Hayes Awards, which will be presented on Monday, May 18 at an event at the Anthem.
BWW Review: WSC Avant Bard's A MISANTHROPE a Classic Farce
by Andrew White - Jun 12, 2019
Director Megan Behm has embraced the world of old French farce, and crafted a contemporary satire that is as frenetic and slap-stick as it is wickedly witty. Minnicino's rhyming couplets constantly leave you gasping for breath with laughter, and every single member of the cast has honed their characters to their sharpest comic edge. There isn't a moment, a word, or a gesture wasted, and the way the actors literally throw themselves into their roles is a pure joy to watch.
Photo Flash: First Look at Avant Bard's A MISANTHROPE
by Stephi Wild - Jun 4, 2019
Avant Bard presents A Misanthrope, a world premiere adaptation of Moliere's The Misanthrope by Manhattan-based playwright Matt Minnicino, directed by Megan Behm in her Avant Bard debut.

BWW Interview: Matt Minnicino of A MISANTHROPE at WSC Avant Bard
by Jack Read - May 21, 2019
WSC Avant Bard's Script in Play Festival, started in 2016, has been an opportunity to test out shows for full production treatment through the guise of a series of staged readings and post-play discussions. Written and performed by rising professional talent, these readings have led to some memorable productions, including new versions of Shakespeare's Taming of the Shrew and Twelfth Night and Lauren Gunderson's hit Emilie: La Marquise Du Chatelet Defends Her Life Tonight. In 2017, a reading of playwright Matt Minnicino's 'distillation' - not 'adaptation,' as we get into below - of Moliere's The Misanthrope was performed. Written entirely in rhyming couplets, it follows a professional cynic who falls in love with an ingenue, and finds his devotion to insincerity tested. Now, it's the capper of Avant Bard's 29th season. I spoke to Minnicino about his career thus far, the adaptation process, and why audiences should be excited for this show.

Avant Bard Announces Full Cast And Creative Team For A MISANTHROPE
by Stephi Wild - May 4, 2019
Avant Bard Theatre announces the full cast and creative team for its season finale, A MISANTHROPE, a world premiere adaptation of Moliere's The Misanthrope by Manhattan-based playwright Matt Minnicino, directed by Megan Behm in her Avant Bard debut.
BWW Review: THE BURN at The Hub Theatre
by Jack Read - May 1, 2019
There's a burgeoning sense of paranoia throughout The Burn, the first show of The Hub Theatre's 2019 season. Written by Philip Dawkins as something of an analogue to Arthur Miller's The Crucible - itself an acknowledged allegory for McCarthyism - The Burn is a sharp and deeply felt look at how fear grows and manifests itself in the pain of others. Its contemporary high school setting handily provides both a relatable set of characters and a convenient grapevine through which said fear makes its journey: social media. This is not a new trend, but The Burn has more on its mind than our over-use of social media; it's accepting of the reality social media has given us, and explores what sort of choices it leads us to.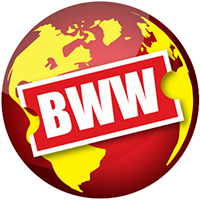 The Hub Theatre Presents THE BURN By Philip Dawkins
by A.A. Cristi - Mar 22, 2019
The Hub Theatre, specializing in new plays that highlight our common humanity, is excited to present the regional premiere of The Burn by playwright Philip Dawkins, directed by The Hub's Artistic Director, Matt Bassett. The Burn, the first full production in The Hub's 11th season, will run from April 26 - May 11, 2019 on the stage of NextStop Theatre in Herndon.   The Hub is pleased to welcome back playwright Philip Dawkins, whose previous scripts under Bassett's direction - Failure: A Love Story and The Happiest Place on Earth - were audience favorites that brought The Hub six Helen Hayes Award nominations. The Hub's production of Happiest was recently remounted at Hub Founding Artistic Director Helen R. Murray's new artistic home, the Aurora Fox in Colorado.  

BWW Review: SING TO ME NOW at Rorschach Theatre
by Pamela Roberts - Oct 25, 2018
Sing to Me Now, produced by Rorschach Theatre, is a beautifully rendered and promising new work, carefully balancing weight and humor, performed by a steady and engaging cast. Director Jenny McConnell Frederick capably brings out the best in the world premiere work by Iris Dauterman. Sing to Me Now was first developed thorough Rorschach's inaugural Magic in Rough Spaces New Play Lab last April, and is now more fully-and beautifully-realized.