Latest News on Carol Tambor
Carol Tambor News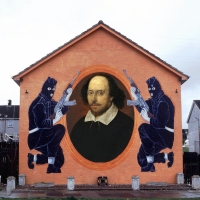 New David Ireland Play Replaces Old David Ireland Play At The Finborough Theatre
by Stephi Wild - Sep 21, 2022
Replacing the previously announced production of Yes So I Said Yes by David Ireland which has been postponed due to scheduling conflicts, Not Now by multi-award-winning playwright David Ireland has its English premiere at the Finborough Theatre for a four week limited season starting on Tuesday, 1 November 2022.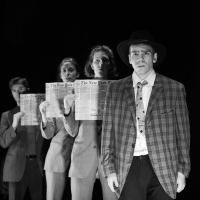 THE MAN WHO THOUGHT HE KNEW TOO MUCH Wins Carol Tambor Award 2022
by Chloe Rabinowitz - Jul 21, 2022
Voloz Collective's The Man Who Thought He Knew Too Much has been named as a winner of the Carol Tambor Incentive Award 2022.  The New-York based fund was designed to encourage new writing and live performance at the Edinburgh Festival Fringe this year and the £10,000 ($13,000 US) fund has been divided between ten shows selected by the Foundation.
Paines Plough's THE ULTIMATE PICKLE Announced At Roundabout At The Edinburgh Festival Fringe, 6-28 August
by A.A. Cristi - Jul 19, 2022
Artistic Directors Charlotte Bennett and Katie Posner have announced Paines Plough's Roundabout programme for 2022.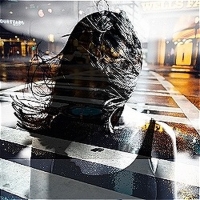 ART Award Winner SANDCASTLES Will Premiere at This Year's Assembly Festival
by Stephi Wild - May 31, 2022
Brite Theater presents this year's Assembly Festival ART Award winner Sandcastles written by Steve McMahon, directed by Kolbrún Björt Sigfúsdóttir and supported by the Carol Tambor Incentive Award and Allan Wilson's patronage. 
AFGHANISTAN IS NOT FUNNY Comes to the 2022 Hollywood Fringe Festival in June
by Stephi Wild - May 20, 2022
In 2002, UK comedian and 3-time Edinburgh Fringe First winner Henry Naylor (2018 Hollywood Fringe Best International nominee for "Echoes") went to the Afghan War Zone with photographer Sam Maynard to conduct research for Naylor's Edinburgh Fringe play "Finding Bin Laden."
Paines Plough Announces Roundabout 2022 Programme and Edinburgh Festival Fringe Run
by Stephi Wild - May 5, 2022
Artistic Directors Charlotte Bennett and Katie Posner have today announced Paines Plough's Roundabout programme for 2022. The award-winning pop-up venue will be premiering three new plays in rep at Summerhall as part of Edinburgh Festival Fringe for the first time since 2019. As well as work from three trailblazing playwrights Dipo Baruwa-Etti, Sami Ibrahim and Laura Lindow, Summerhall will also see the return of Chris Bush's critically acclaimed play HUNGRY which premiered at Roundabout last year.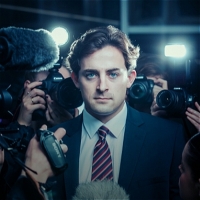 Sir Keir Starmer, Jeremy Corbyn, and Nadine Dorries Will Appear at the Edinburgh Fringe Festival
by Stephi Wild - May 3, 2022
Following the incredible 23 shows announced as part of the Pleasance Futures season, the third and largest official on-sale brings a host of incredible acts to the Pleasance this summer.  With returning Edinburgh Comedy award-winners, international companies, exciting new companies and debut comics, music, cabaret, live podcasts and children's work. 
AFGHANISTAN IS NOT FUNNY Comes to Holden Street Theatres
by Stephi Wild - Jan 24, 2022
Afghanistan Is Not Funny will mark the first time Henry Naylor has performed in Australia in more than 20 years. The show will have its world premiere at the 2022 Adelaide Fringe at the Holden Street Theatres, 34 Holden Street Hindmarsh, playing from 12 February to 16 March in The Arch.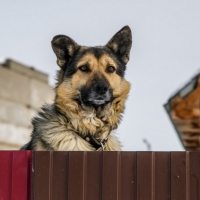 YES SO I SAID YES Opens at the Finborough Theatre Next Month
by Stephi Wild - Oct 19, 2021
Ulster Loyalist Alan Black is kept awake every night by his neighbour McCorrick's dog barking. To add to his difficulties, McCorrick refuses to acknowledge that he even owns a dog, let alone one that is creating a disturbance.
Full Cast And Tour Dates Announced For The Thirteenth Annual Papatango New Writing Prize Audio Plays
by Stephi Wild - Sep 22, 2021
In a reimagined iteration of the annual awards, in partnership with ETT (English Touring Theatre), the audio productions will play from free listening stations or via a QR code in theatres across the UK, with copies of the scripts including braille translations available.