Latest News on Bryan Bowie
Bryan Bowie News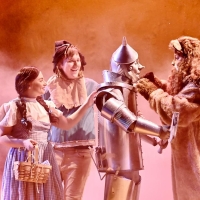 Review: THE WIZARD OF OZ at CM Performing Arts Center
by Jaime Zahl - Nov 30, 2022
What did our critic think of THE WIZARD OF OZ at CM Performing Arts Center? As soon as CM Performing Arts Center's live orchestra struck up the first few chords of 'The Wizard of Oz's' iconic overture, a wave of nostalgia hummed throughout the Noel S Ruiz Theatre. Multiple generations filled the house at the opening weekend matinee. Children, parents, grandparents, and children at heart visibly delighted in the stellar stagecraft, vibrant costumery, and charming performances featured in CM's Season 49 finale.
Casting Announced For CM Performing Arts Center's THE DROWSY CHAPERONE
by Chloe Rabinowitz - Jan 26, 2022
Opening one month from today, the CM Performing Arts Center will present THE DROWSY CHAPERONE - A MUSICAL WITHIN A COMEDY, running from February 26 - March 12 in The Noel S. Ruiz Theatre.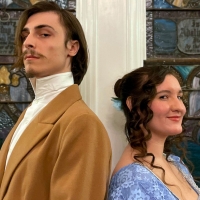 EastLine Theatre Presents PRIDE AND PREJUDICE By Kate Hamill This Holiday Season
by A.A. Cristi - Nov 26, 2021
EastLine Theatre will present the Long Island premiere of Kate Hamill's Pride and Prejudice this December.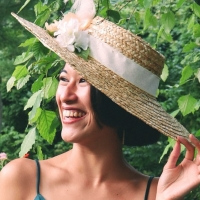 EastLine Theatre Partners with Planting Fields Arboretum To Perform THE TRUTH
by A.A. Cristi - Jul 28, 2021
EastLine Theatre in association with Planting Fields Foundation will present Clyde Fitch's turn of the century comedy of manners, The Truth, this August. Commissioned as a companion to the Everett Shinn: Operatics exhibition currently on view through November at Planting Fields, Fitch's 1906 play, The Truth, tells a classic screwball tale of a woman who just cannot stop lying.
Photo Flash: First Look at Theatre Three's JEKYLL & HYDE
by Stephi Wild - Sep 21, 2019
"This is the moment …" The epic battle between good and evil is fought in Jekyll & Hyde, bringing new life to Robert Louis Stevenson's classic story. A whirlwind odyssey pitting man against himself is set into motion when the brilliant Dr. Jekyll's medical experiment backfires, giving life to Edward Hyde, his evil alter ego. Featuring the hit songs "This is the Moment" and "Someone Like You," Jekyll & Hyde is an evening of theatre you will never forget. Please Note: Contains adult themes and situations.
BWW Review: THE PRODUCERS at BroadHollow Theatre Company
by Melissa Giordano - Aug 16, 2019
The BroadHollow Theatre Company does it again with an entertaining showing of Mel Brooks' hit musical comedy The Producers. Director Jason Allyn has assembled a superb cast for the raucous show running through August 25th at The BayWay Theatre in East Islip.
BWW Review: BroadHollow's RAGTIME
by Melissa Giordano - Jun 28, 2017
I had the honor of seeing the original Broadway cast of the Tony winning musical Ragtime as my very first Broadway show. So, as you can guess, I am absolutely thrilled to see that the BroadHollow Theatre Company has added it to their Spring season. This exciting incarnation, directed by Marian Waller, runs through July 9th at East Islip's BayWay Theatre and then heads over to BroadHollow's Elmont location beginning August 5th.