Latest News on Bedrich Smetana:
Latest News on Bedrich Smetana
Bedrich Smetana News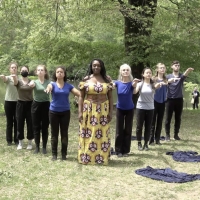 Beth Jucovy's DANCE VISIONS NY Comes to TADA This Weekend
by Stephi Wild - Mar 22, 2022
Beth Jucovy's 'Morning Afternoon Evening,' a holistic artwork encompassing dance, theater and music and background film, brings to life the imagery and ideas expressed in a lyrical and symbolic poem written by the creator's daughter Kyra Jucovy.  Part of the Emerging Artists Theatre's New Work Series at the TADA Theater, 15 West 28th Street, NYC.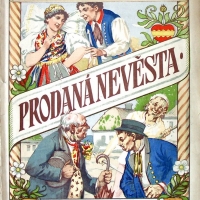 THE BARTERED BRIDE Will Be Performed at the Czech Museum Center Houston
by Stephi Wild - Nov 11, 2021
The Czech Center Museum of Houston has announced the performance of Bedrich Smetana's opera, 'The Bartered Bride'.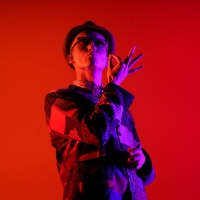 BWW Feature: ONLINE VIRTUAL OPERA TOUR at Home Computer Screens
by Maria Nockin - Nov 20, 2020
From now to November 29, 2020, Los Angeles Opera is featuring The Anonymous Lover Composed by a Black man, Joseph Bologne, also known as the Chevalier de Saint-Georges. The cast, made up of members of LAO's Domingo-Colburn-Stein Young Artist Program, is conducted by Music Director James Conlon. https://www.laopera.org/performances/updated-2021-season/the-anonymous-lover/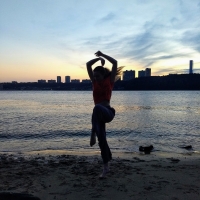 Choreographer Beth Jucovy Presents Multi-Disciplinary Art Film EVENING
by Chloe Rabinowitz - Oct 14, 2020
Originally intended to be a poetry/dance work performed in nature, 'Evening' has instead been created as a multi-disciplinary art film, encompassing poetry, dance, art, and nature.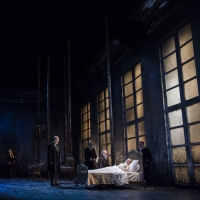 BWW Feature: FREE ONLINE OPERA AND SONG MAY 15-22 on Home Computer Screens
by Maria Nockin - May 16, 2020
Los Angeles Opera always has interesting items online that help opera lovers keep up with their favorite art. Since the cancellation of Claude Debussy's Pelléas et Mélisande, Music Director James Conlon has written a blog telling readers why it needs to be played and heard by audiences everywhere. The blog also gives us a clip from David McVicar's production at Scottish Opera. Theirs is the production that was to come to us in LA.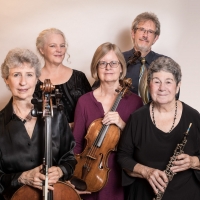 Leonia Chamber Musicians Society's Fall Concert Features Works By Mozart With The Spice Of Ginastera
by A.A. Cristi - Sep 30, 2019
The Leonia Chamber Musicians Society, Inc. (LCMS), a nonprofit, tax-exempt organization based in the borough of Leonia, New Jersey, announces the launch of its 2019-2020 season.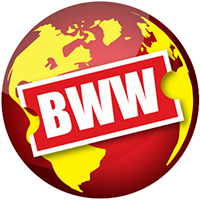 Meganne George, Beloved Theatre Production Designer, Passes At 52
by A.A. Cristi - Sep 25, 2019
Meganne George, Indiana-born beloved New York City theatre production designer, passed away on July 30th in her home on City Island. She was 52.

Fascinatin' Rhythms!!! Jeffrey Siegel Continues His KEYBOARD CONVERSATIONS At The McCallum
by David Green - Mar 12, 2019
Through the generosity of Donna MacMillan, the McCallum Theatre presents Keyboard Conversations® with Jeffrey Siegel on Monday, March 25, at 7:00pm. This evening's program, "Rags to Riches" features "Rialto Ripples," "Fascinatin' Rhythms," and "I Got Rhythm" (George Gershwin); "Wall Street Rag" (Scott Joplin); "Invitation to the Dance, Op. 65" (Carol Maria von Weber); "Polka in G Minor" (Bedrich Smetana); "Polka from The Age of Gold" (Dmitri Shostakovich); "Finale of Piano Sonata No. 1" (Alberto Ginastera); "Circus Polka" (Igor Stravinsky); "Evening in Granada" (Claude Debussy); and "Stars and Stripes Forever" (John Philip Sousa).

Czech Marionettes Highlight Centennial Heritage Festival With New Works
by A.A. Cristi - Sep 6, 2018
From October 6 to 27 at the Upper East Side's Bohemian National Hall and Jan Hus Church, GOH Productions will present a Centennial Heritage Festival, featuring mainstage marionette theater productions for adults and kids and musical concerts for audiences of all ages. The festival celebrates two auspicious anniversaries: the Centennial Anniversary of the founding of Czechoslovakia (1918) and the Millennial Anniversary of the unification of the Lands of the Czech Crown, under Duke Oldrich (1018).

BWW REVIEW: The Australian Brandenburg Orchestra's THE HARPIST with Xavier de Maistre Is An Exquisite Night Of Exceptional Music
by Jade Kops - May 6, 2018
The Australian Brandenburg Orchestra's (ABO) latest concert, THE HARPIST, pairs the wonderful orchestra with the amazing talents of the acclaimed harpist Xavier de Maistre. 
Bedrich Smetana Videos
VIDEO: Maximilian Schell Performs on SWAN LAKE Video
by - Nov 16, 2012
The album's launch date included the singer's special performance on Europe's famed The Carmen Nebel Show, with a rare performance by Oscar-winning actor Maximilian Schell; Schell also appears in and narrates an artful video for the single "Swan Lake" featuring Siegel in the dramatic title role, which she recorded in both English and German.
Bedrich Smetana Frequently Asked Questions
How many shows has Bedrich Smetana written?
Bedrich Smetana has written 1 shows including The Bartered Bride (Composer).