Latest News on Ashley Jones
Ashley Jones News
PUSH Returns to Fringe With GENERIC MALE
by Stephi Wild - Aug 8, 2022
Rochester's internationally renowned PUSH Physical Theatre will bring its award-winning, two-person Generic Male: Just What We Need, Another Show About Men to the 11th annual Rochester Fringe Festival for three performances in Hart Theatre at the JCC: Saturday, September 17 at 7 PM; Wednesday, September 21 at 7:30 PM (ASL-interpreted); and Saturday, September 24 at 8:15 PM.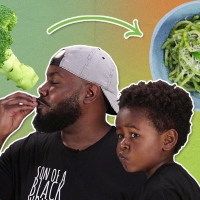 Student Blog: Creating 'Picky Eaters' - A Show on BuzzFeed's Cocoa Butter
by Student Blogger: Kat Mokrynski - Oct 1, 2021
Would you consider yourself a picky eater? I definitely would! Even though I'm always down to try a new food, it is rare for me to find something that I really enjoy and would consider ordering or cooking again. But luckily for all us picky eaters out there, BuzzFeed has a show made just for us.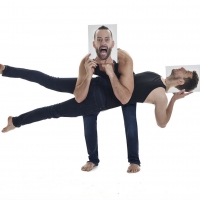 PUSH Physical Theatre Will Perform GENERIC MALE in 10th Rochester Fringe
by Stephi Wild - Aug 20, 2021
Rochester's internationally renowned PUSH Physical Theatre will perform live and in-person for the first time in more than a year and a half at the tenth annual KeyBank Rochester Fringe Festival (September 14-25) at the CenterStage Theatre at JCC's Hart Theatre (1200 Edgewood Ave.) for three performances.
PUSH Physical Theatre Continues Announces PUSH@20: A Community Conversation About 'RACE'
by Stephi Wild - Apr 23, 2021
Rochester's internationally renowned PUSH Physical Theatre continues its 20th anniversary celebration with PUSH@20: A Community Conversation about "RACE" on Thursday, May 13 at 7 p.m. ET.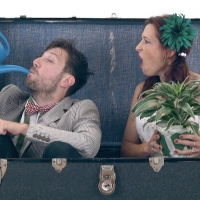 PUSH Physical Theatre's Trunk Show Will Be Presented as Part of Virtual Rochester Fringe
by Stephi Wild - Sep 1, 2020
Rochester's internationally renowned PUSH Physical Theatre hasn't missed performing in a Rochester Fringe since the festival debuted in 2012, and this year's virtual Fringe is no exception.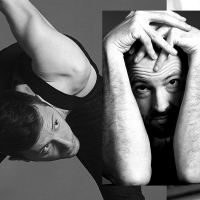 PUSH Physical Theatre Unveils PUSH Forward Project
by Chloe Rabinowitz - Aug 3, 2020
It's a complicated time for this genre-defying, award-winning company, whose performers interact intimately, climbing all over one another in a gravity-defying display of sweaty acrobatics and artistry. But - ever creative and determined - the non-profit arts organization has come up with something called the PUSH Forward Project.
HISTORYCon Comes to Pasadena Convention Center April 3-5
by Sarah Jae Leiber - Nov 21, 2019
HISTORYCon(TM), a three-day immersive event that explores America's history through interactive exhibits, expert speaker sessions and an expansive marketplace will come to Pasadena Convention Center in Pasadena, CA April 3-5, 2020. The enthusiast event will feature fan-favorite HISTORY(R) series talent, renowned historians, authors and experts in a weekend-long convention dedicated to exploring and celebrating our country's cultural, societal, and political milestones, and helps mark the network's 25th anniversary. The announcement was made today by Paul Buccieri, President, A+E Networks Group.
Review: SAFEHOUSE '82 Immerses Audiences in an Interactive Evidence-Gathering Spy Mission
by Shari Barrett - Nov 13, 2019
Taking place exactly five years after the events of last year's production, the site-specific thriller SAFEHOUSE '82 once again immerses audiences in the culture and atmosphere of its particular era, right down to the 1982 copies of Playboy Magazine sitting on the living room table. This time, however, guests are asked to play a much more significant role in the story, with our choices directly impacting: the show's outcome as well as the fates of key characters. Thurs, vastly different endings are possible depending upon how the audience works together to complete the evening's mission.
HAMILTON Star Jasmine Cephas Jones Cast in BLINDSPOTTING TV Series
by Sarah Jae Leiber - Oct 3, 2019
Variety reports that 'Blindspotting' will get a TV spinoff, starring Broadway star Jasmine Cephas Jones. She will reprise the role she played in the movie.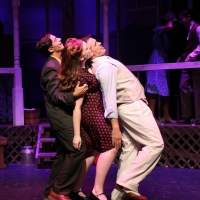 BWW Review: BRIGHT STAR Opens at the Buddy Rogers Family Playhouse
by Steve Wilson - Sep 1, 2019
A BRIGHT STAR shines, shines, shines in the Olathe Civic Theatre Associations (OCTA) current production of BRIGHT STAR now playing at the Buddy Rogers Family Playhouse in Olathe. Directed by Julie Ewing, with music direction by Ashley Jones, and choreography by Carolyn Braverman this phenomenal production is anything but community theater. Who would ever think community theater could be so good? BRIGHT STAR is of a quality that any professional theater would be delighted to attain.