Latest News on Arthur Lee
Stage Credits
  [West End]
West End Revival Prodution, 2018
Ensemble
  [Broadway]
1927
The Sheik
  [Broadway]
1905
Jenkins
Stage
Performances
  [West End]
West End Revival Prodution, 2018
Ensemble
  [Broadway]
1927
The Sheik
  [Broadway]
1905
Jenkins
Arthur Lee News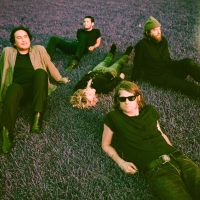 The Black Angels Debut 'Without A Trace'
by Michael Major - Aug 9, 2022
The new song follows acclaimed lead single/video "El Jardín,'' which features Austin Amelio from The Walking Dead and stars his son Lev, and experimental single "Firefly", a '60s French pop homage which features Thievery Corporation's LouLou Ghelichkani. Listen to the new single now! Plus, check out upcoming tour dates!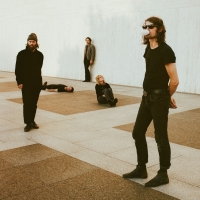 The Black Angels Unveil New Single 'Firefly'
by Michael Major - Jul 12, 2022
Listen to The Black Angels' new experimental single "Firefly", a '60s French pop homage which features the sultry intonations in both French and English from Thievery Corporation's LouLou Ghelichkani. The new song follows acclaimed lead single/video "El Jardín.' Plus, check out upcoming tour dates!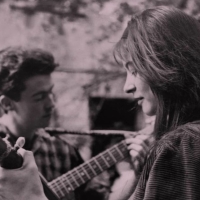 Brand New Karen Dalton Collection 'Shuckin' Sugar' to Be Released Via Delmore Recordings
by Marissa Tomeo - Apr 5, 2022
Musical archaeologist and record label Delmore Recording Society is honored to announce an all-new collection, Shuckin' Sugar, from legendary blues and folk singer Karen Dalton. Available April 23rd on vinyl as a Record Store Day exclusive, followed by a wide release in CD and digital formats on May 6th, Shuckin' Sugar is a riveting 12-track live set recorded in 1963-1964, featuring the earliest known duets of Dalton (with then-husband, guitarist, and songwriter Richard Tucker) and seven never-before-heard solo performances. The collection is accompanied by an 8-page (LP)/24-page (CD) booklet featuring a treasure trove of newly discovered unseen and rare photos, as well as newspaper clippings, artwork by Dalton, and a heartfelt 6,000-word essay by veteran UK journalist and author Kris Needs.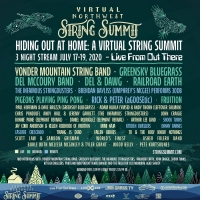 Northwest String Summit Announces Final Lineup for 'Hiding Out At Home: A Virtual Northwest String Summit'
by Kaitlin Milligan - Jul 14, 2020
For eighteen years and counting, Northwest String Summit has brought fans of contemporary bluegrass, indie, funk, jam rock, and everything in between to the greater Portland area for what has become a highlight of the summer for festivalgoers nationwide.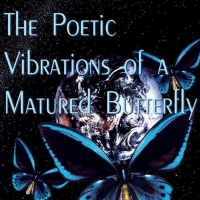 Arthur Lee Conway Promotes New Book THE POETIC VIBRATIONS OF A MATURED BUTTERFLY
by Chloe Rabinowitz - Jul 14, 2020
Author Arthur Lee Conway has announced the promotion of his book of poetry entitled, The Poetic Vibrations of a Matured Butterfly. It is a poetic walk through the forest of living in the world of joy and pain.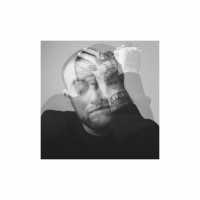 Mac Miller's Final Album CIRCLES is Out Now
by Kaitlin Milligan - Jan 17, 2020
After announcing the album and sharing a new track 'Good News' last week, Mac Miller's family releases his sixth and final studio album, Circles. Conceived as a sister album to 2018's Grammy-nominated Swimming, the album was completed with the assistance of producer Jon Brion, with whom Miller worked on Swimming and had been working together on Circles at the time of his passing.

The Royal Arctic Institute Shares Telekinesis Remix
by Tori Hartshorn - Mar 4, 2019
Today, New York instrumental trio The Royal Arctic Institute are excited to share 'The Lark Mirror' (Telekinesis Remix), a reworking of the track by Telekinesis' Michael Lerner from TRAI's 2018 album Accidental Achievement (Rhyme & Reason Records). The track also features violin from Claudia Chopek (Bruce Springsteen, Father John Misty, The Last Shadow Puppets). The remix is now available to stream or embed HERE, and watch the video for the original version of the track HERE. The group will be performing at the Pet Shop in Jersey City, NJ on March 12, and will perform in Brooklyn, NY at Rough Trade on April 16 with Telekinesis. See below for more New York, Pennsylvania, and New Jersey shows in the near future, with more to be announced soon. Accidental Achievement is now available on Spotify and for purchase HERE.

Photo Flash: Inside Rehearsal For THE KING AND I
by Stephi Wild - Jun 12, 2018
The multi Tony Award-winning production of Rodgers & Hammerstein's THE KING AND I will transfer from Broadway to London this month following a critically acclaimed 16 month run at New York's Lincoln Center Theater and an unprecedented continuing record-breaking sold out USA tour.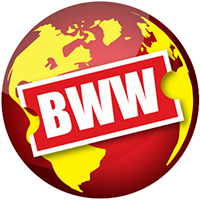 Upcoming Jazz Concert By EGGBONE At Paradiso Santa Fe
by Julie Musbach - May 25, 2018
Eggbone, now comprised of cornetist Dan Clucas, saxophonist Chris Jonas, bassist Casey Andersen, and drummer Dave Wayne is an ad hoc musical ensemble that just keeps happening every once in a while. When asked to discuss the nature of the band and its music, drummer Wayne mutters "I just just keep getting roped into these things. There's really nothing I can do about it besides play my butt off and hope for the best."

Japanese Film And TV Star Takao Osawa To Star In THE KING AND I At The London Palladium
by Stephi Wild - Apr 4, 2018
Takao Osawa, the multi-award-winning actor and star of one of Japan's most popular television series JIN, will join the cast of THE KING AND I to play the Kralahome, trusted adviser to The King of Siam, when the smash hit musical transfers from Broadway to the London Palladium for "London's theatrical event of 2018" (Daily Express) on 21 June (Press Night 3 July).
Arthur Lee Frequently Asked Questions
How many Broadway shows has Arthur Lee been in?
Arthur Lee has appeared on Broadway in 2 shows.
How many West End shows has Arthur Lee been in?
Arthur Lee has appeared on London's West End in 1 shows.
What was Arthur Lee's first West End show?
Arthur Lee's first West End show was The King and I which opened in 2018