Latest News on Anthony Ofoegbu
Stage Credits
Titus Andronicus
  [West End]
RSC West End Revival, 2017
Emillius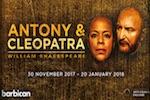 Antony and Cleopatra
  [West End]
Royal Shakespeare Company Production, 2017
Diomedes
  [London Fringe]
Original London Production, 2005
Juana La Venezolana
Anthony Ofoegbu News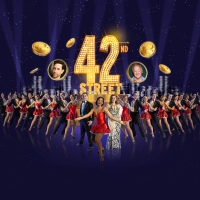 Ruthie Henshall, Adam Garcia, Les Dennis and Nicole-Lily Baisden Will Lead 42ND STREET at Curve Leicester and Sadler's Wells
by Stephi Wild - Mar 3, 2023
​​​​​​​Olivier Award-winning actress Ruthie Henshall will star as Dorothy Brock, alongside Olivier-nominee Adam Garcia as Julian Marsh, stage and TV personality Les Dennis as Bert Barry and Nicole-Lily Baisden as Peggy Sawyer in 42nd STREET at Curve, Leicester and Sadler's Wells.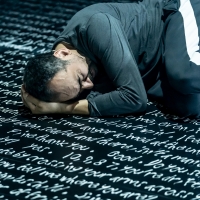 BWW Review: CONUNDRUM, Young Vic
by Cindy Marcolina - Jan 20, 2022
"I know who I am", Fidel's mantra echoes throughout Paul Anthony Morris's play. But he doesn't. Nor does the play itself. Conundrum is crowded with glaring themes. It's about memories, identity, and racism. But it's also about unlearning societal dogmas and healing your inner child, if you know where to look. And about how parents relate to their children, and about trauma and confidence. Unfortunately, they're all throwaways.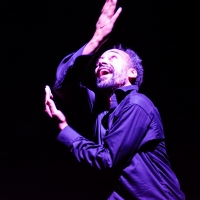 CONUNDRUM Will Be Performed at the Young Vic in 2022
by Stephi Wild - Oct 12, 2021
The Young Vic will present Conundrum, the debut production from Crying in the Wilderness Productions as a Young Vic Associate Company. This evocative new drama, written and directed by Paul Anthony Morris, dives headlong into a powerful exploration of one man's trajectory of embracing then owning self-acceptance. Conundrum opens in January 2022, having been delayed due to the pandemic.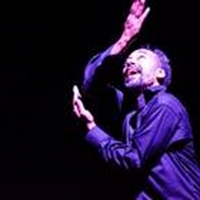 CONUNDRUM Comes to the Young Vic
by Stephi Wild - Jan 14, 2020
Crying in the Wilderness Productions (CITWP) today announce Conundrum, their debut production as Associate Company at the Young Vic, written and directed by CITWP Artistic Director Paul Anthony Morris.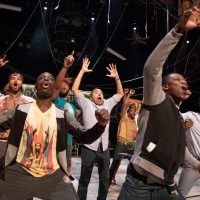 BWW Review: BARBER SHOP CHRONICLES Showcases Salons as a Beacon of Hope for Contemporary Black Men
by Cindy Sibilsky - Dec 9, 2019
Barber Shop Chronicles is a unifying, enriching, thought-provoking and captivating theatrical experience that solidifies Ellams' position as a griot worthy of upholding the rich African ancestry of storytelling traditions, and an exciting new poet and playwright making his mark on the world's stage by sharing slices of life that dive deeply into the culture and concerns of the contemporary black man.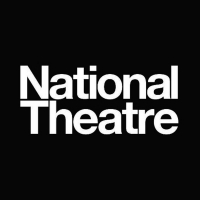 The National Theatre Announces 15 Productions Of New Plays And Fresh Adaptations By Leading Writers
by Stephi Wild - Jun 13, 2019
The National Theatre has announced 15 productions of new plays and fresh adaptations by leading writers.
BARBER SHOP CHRONICLES Celebrates 250th Performance With New Tour Information
by Stephi Wild - May 13, 2019
Inua Ellams' hit play Barber Shop Chronicles today marks its 250th performance by announcing new autumn dates and a special programme of work Fades, Braids & Identity which will run alongside the season at the Roundhouse in London, opening in nine weeks. The overwhelmingly successful Barber Shop Chronicles returns to London for the first time since its premiere in 2017, playing two sold out runs at the National Theatre and acclaimed performances at Leeds Playhouse. It has subsequently toured across Australia, New Zealand, the United States of America and Canada.
BWW Review: BARBER SHOP CHRONICLES, Bristol Old Vic
by Tim Wright - May 4, 2019
'It's your pub' says Winston, about the Three Kings Barber shop in London. The African barbers at the shop don't drink, so the barber shop has become the hub of the community. It's the place to watch the football, recount stories and tell jokes.
Maynard Eziashi, Mohammed Mansaray, and More Will Lead the UK Tour of BARBER SHOP CHRONICLES - Full Cast Announced!
by Stephi Wild - Feb 18, 2019
Fuel have today announced the cast for the UK tour of Inua Ellams' critically acclaimed Barber Shop Chronicles which returns by popular demand.
BWW Review: BARBER SHOP CHRONICLES: Conversations and Coiffures
by Nancy Grossman - Dec 13, 2018
BARBER SHOP CHRONICLES takes you on a cultural exchange trip across the continent of Africa, with a side journey to the UK, to meet and listen in on communities of men who go to the barber shop for much more than a shave and a haircut. Focusing on the relationships of men with fathers, children, friends, and lovers, playwright Inua Ellams provides an intimate view of a time-honored tradition. An ensemble of twelve populates the stage with 30 characters who give a lively, colorful performance.
Anthony Ofoegbu Frequently Asked Questions
How many Broadway shows has Anthony Ofoegbu been in?
Anthony Ofoegbu has not appeared on Broadway.
How many West End shows has Anthony Ofoegbu been in?
Anthony Ofoegbu has appeared on London's West End in 2 shows.
What was Anthony Ofoegbu's first West End show?
Anthony Ofoegbu's first West End show was Antony and Cleopatra which opened in 2017