Interview: Playwright Diane Frolov GETs Her MAGGIE
Rogue Machine world premieres Diane Frolov and Susan Justin's Come Get Maggie, opening February 11th at the Matrix Theatre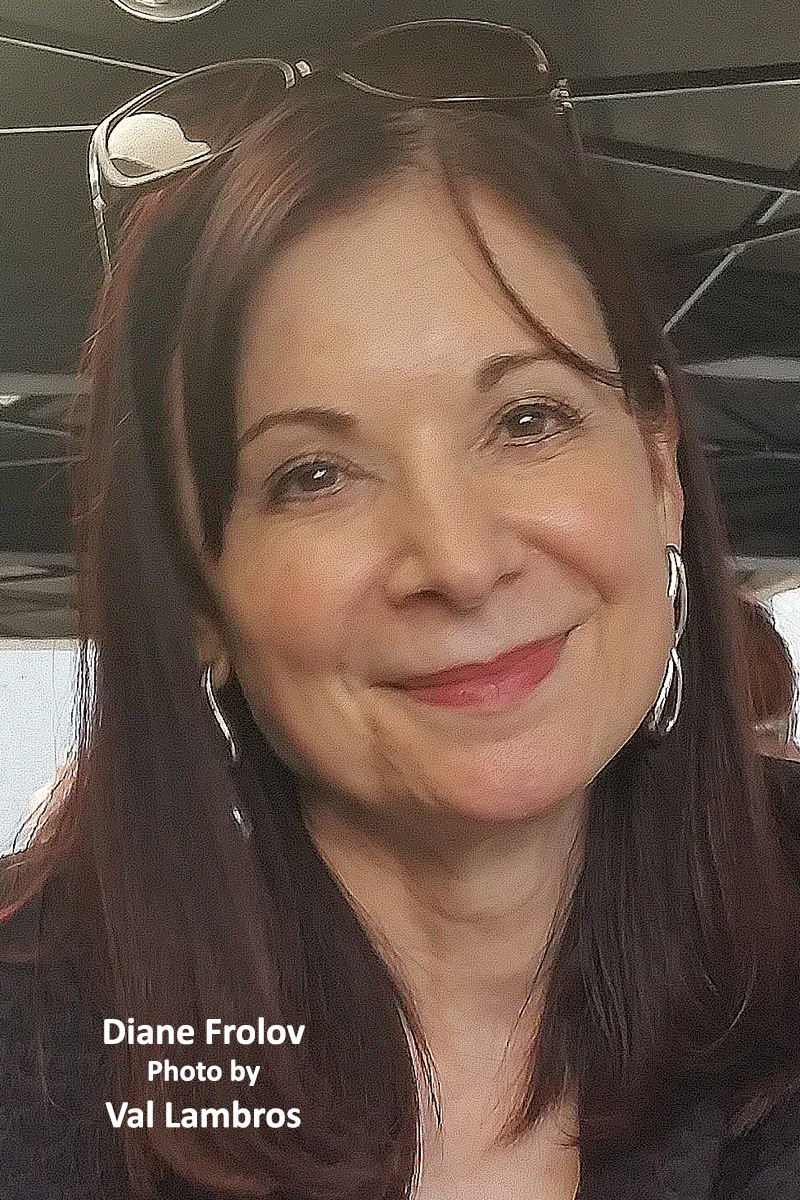 Rogue Machine world premieres Diane Frolov and Susan Justin's Come Get Maggie, opening February 11, 2023 at the Matrix Theatre. Michael Pressman directs the cast of: Phillip Casnoff, Beth Egan, Melissa Jobe, Nicole Ledoux, Melanie Neilan, Bruce Nozick, Chase Ramsey, Dennis Renard, Jacquelin Lorraine Schofield and Eddie Vona. Diane managed to find some time in her hectic, always busy schedule to answer a few of my queries.
Thank you for taking the time for this interview, Diane!
What cosmic forces first brought you and your co-writer Susan Justin together?
My husband and I were friends with Susan and her husband Allan Holzman, and we used to go see Susan perform with her punk band "Pink." Alan (an editor and documentary filmmaker) had read the screenplay version of "Come Get Maggie" years earlier, but it'd stuck with him. One day, he suggested Susan and I get together and create a musical version. I knew Susan had written film music for Roger Corman and I thought working with her seemed like an excellent idea.
What originally sparked the gem of the idea of writing about Maggie?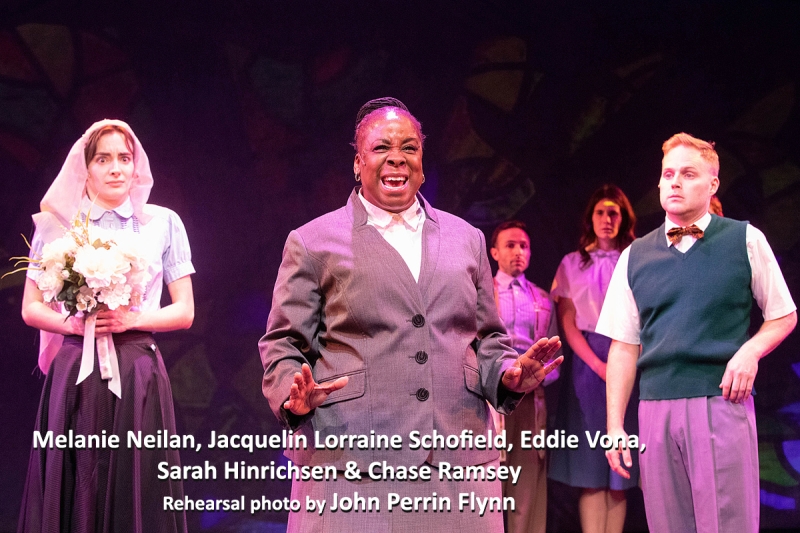 As a girl, I used to crawl out my bedroom window onto the roof of our house. There, I'd write notes on little scraps of paper and toss them into the night. I'm not sure whom these messages were meant for -- God? Angels? Aliens? But I do know they all had one basic ask -- "Please come get me."
How long has the germination period been for Maggie up to this world premiere?
I think we finished the first version of the musical around 2010 and had our first read-through in 2011. We've had several read-throughs since and workshopped it. So, it's been evolving for some time.
What would your three-line pitch of Maggie be?
Come Get Maggie is the story of a brilliant, but socially awkward young woman growing up in 1950's suburbia -- a time and place where social roles were rigidly defined. From childhood on, Maggie feels she doesn't fit in and longs for a world where she might. When she's abducted by Aliens she finds love and hope for a more inclusive humanity.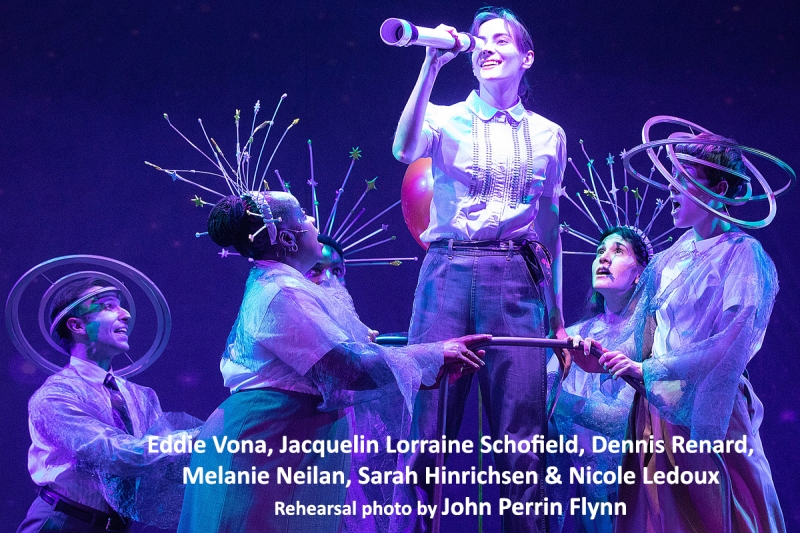 If you were to submit Maggie for a dating website, what qualities of hers would you list?
Maggie is smart, kind and curious.
What character flaws would you definitely omit?
Lack of social skills and insecurity.
Had you worked with any of Maggie's cast or creatives before?
Yes, I worked with Michael Pressman before as a TV director and for two years he was the Director/Producer on Chicago Med where my husband, Andrew Schneider, and I are showrunners. I've also worked with John Flynn when he was the line producer on another TV series my husband and I were involved with.
How did Rogue Machine come about to world premiere Maggie?
Michael Pressman read the script, wanted to do it and then gave it to John Flynn (Producing Artistic Director at Rogue Machine). John also wanted to do it.
You began writing episodic solo beginning in 1981 on Magnum, P.I. You subsequently started co-writing with your husband Andrew Schneider, and now Maggie with Susan. What is it about writing with a partner that you prefer to writing solo?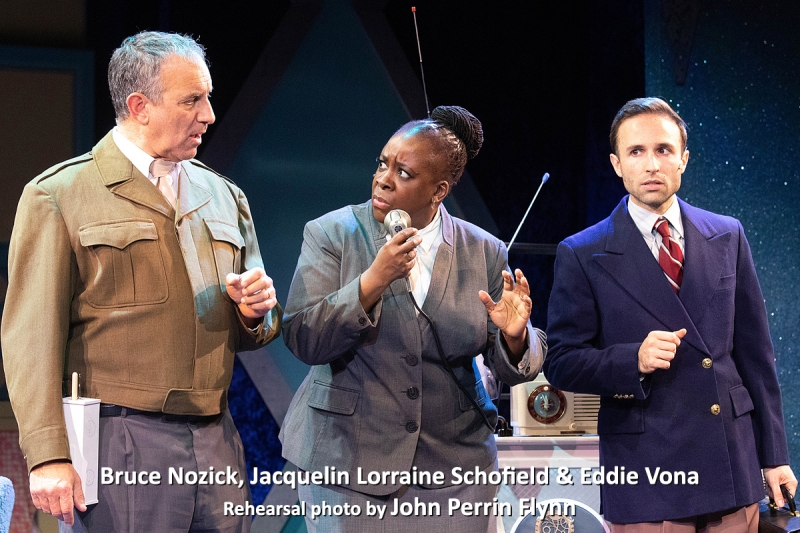 Actually, my solo writing goes back further than that. My first job was a comedy soap opera that ran every night. Later, I wrote on the original "V" followed by a couple of film projects that didn't get made. It took me eight years of being married to Andy before I started writing with him and that was because we were hired onto the same show -- "Alien Nation." So, partner writing wasn't something I just jumped into -- but once I did, I discovered the joy of it. Andy and I can act things out together, we can discuss scenes late into the night and we can share the anxiety of an approaching note session.
Obviously, it's important that when you write with someone you share the same sensibilities and have similar tastes in humor. Susan and I have had a great deal of fun doing Maggie and she's been a wonderful partner.
After over 40 successful years of writing for television, what prompted you to dip your pen into a stage play, and a musical at that?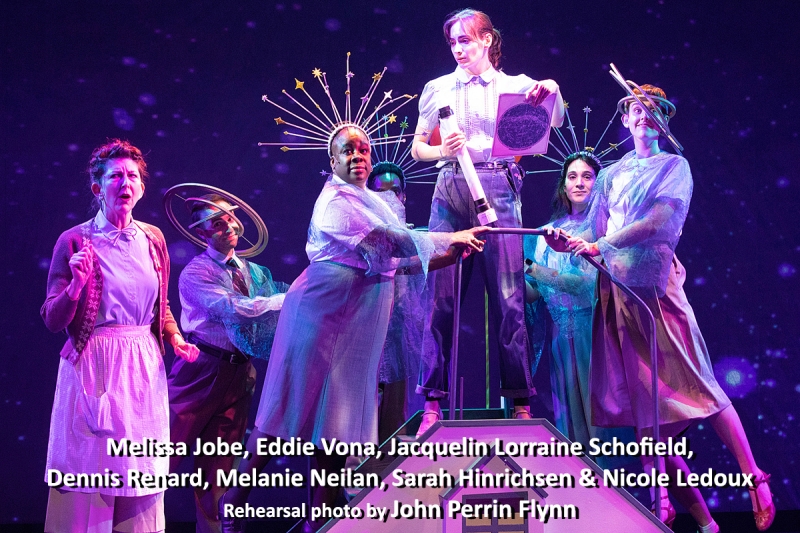 My MFA from UCLA was in playwriting -- so I started out as a playwright and stayed with it until I got my first TV job. I love being in the theatre -- I feel like I'm going back to my roots.
Is there another theatrical project brewing in Diane Frolov's creative brain?
Yes...
Thank you again, Diane! I look forward to meeting your Maggie.
For tickets to the live performances of Come Get Maggie through March 26, 2023; click on the button below: